COMMENT

By Peter Staunton
Group A is on a knife-edge as the two teams who lost on matchday one came out on top on matchday two, with Atletico Madrid defeating Juventus and Malmo overcoming Olympiakos.
In Group B, Basel recovered from their opening day trouncing at Real Madrid to earn three points at the expense of Liverpool while the champions made it two wins from two in Ludogorets.
Zenit and Monaco shared the spoils in Group C to maintain a point gap on Bayer Leverkusen but the Germans hinted at their potential with a convincing win over Benfica.
Danny Welbeck helped Arsenal to their first win in Group D with a hat-trick against Galatasaray while Borussia Dortmund kept up their 100 per cent start with a win in Anderlecht.
On Tuesday, Bayern Munich laboured to a 1-0 win over CSKA Moscow to move to six points but Manchester City could not overcome Roma, who earned a draw to take control of second place in Group E.
Paris St-Germain coach Laurent Blanc earned a reprieve when his side surprisingly defeated Barcelona, 3-2, in Group F while Ajax could only draw with APOEL in Cyprus.
Goals were at a premium in Group G with Schalke drawing 1-1 with Maribor and Chelsea edging out Sporting Lisbon by a single Nemanja Matic strike.
Jackson Martinez struck a dramatic late double in Lviv against Shakhtar Donetsk to earn a point for Porto in Group H while Athletic Bilbao slumped to defeat at BATE.
Here is the story of matchday two...
Welbeck points the way for sorry Balotelli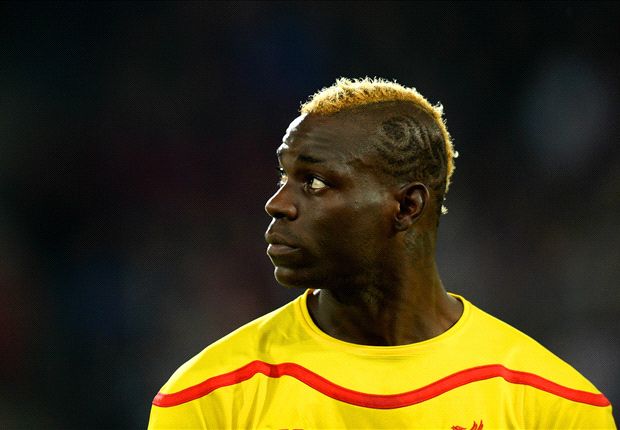 They are both sons of Ghanaian immigrants to Europe. They were rivals at Manchester City and Manchester United. They have both moved on for fees of around £16 million and are playing for clubs of a similar stature. That is where comparisons end these days for Mario Balotelli and Danny Welbeck.
While Balotelli toils in the Liverpool attack, Welbeck has shone brilliantly for Arsenal. Balotelli was poor yet again on Wednesday as Liverpool slumped to another defeat - this time to Swiss champions Basel while Welbeck, meanwhile, was tucking away a hat-trick against Galatasaray.
"Danny is a great player and he has shown it for many years at Manchester United," team-mate Alex Oxlade-Chamberlain told reporters. "I knew when he came to this club, the way we like to play football and try and find through balls, with his pace and his intelligent runs we'll find a lot of him."
There is no question that as teenagers Balotelli looked the better prospect. He is no better now, however, than he was when he was 17. He has been shunted around Inter, Manchester City and AC Milan with little or no regular productivity to show for it.
Welbeck has been diligent but before his move to Arsenal he divided opinion - a hard worker, but not a good enough finisher. Sir Alex Ferguson and Louis van Gaal never truly gave Welbeck the chance to excel in the central position that his instincts suggested he could.
Arsene Wenger has picked up an established international performer with Champions League and Premier League experience and could make another goalscoring supremo like Thierry Henry out of him. "What is good for me is that his work rate is good, his link play is also very good and his attitude is always very positive," Wenger said. "He is not only a finisher, he is a team player."
Brendan Rodgers meanwhile is left with a player who has not integrated into the Liverpool team and whose presence has served only to underline the importance of Daniel Sturridge to the Reds. AC Milan cut their losses on him for a reason. There may not be a question about which of them earned the bigger reputation but while Balotelli's goes through the floor, Welbeck's goes through the roof.
It is testament to his patience, work-rate and ability.
Bilbao and Valverde feeling the strain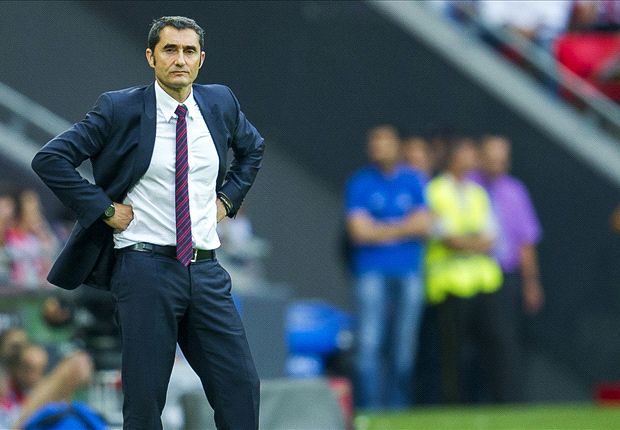 Ernesto Valverde's reward for taking Athletic Bilbao to the Champions League this season is misery. The Basque side, who finished fourth in La Liga last term, are languishing in 16th place in the league with four points from 18 and were soundly defeated by BATE Borisov in Belarus on Tuesday night.
"We were a team that was unrecognisable. BATE had much more intensity and were superior," Valverde told reporters. "Today we had nothing. It's a long time since I've seen us play so badly."
It was all a very different story only a few weeks ago. Athletic were riding high and eliminating Napoli from the Champions League play-offs and Valverde looked set for a positive season.
They have won only one game since knocking Napoli out, however, and that was a 3-0 home win against Levante. Since then it's been three defeats and a goalless draw for Athletic in la Liga while their Champions League form has also been ordinary. They drew with Shakhtar Donetsk on the opening matchday before suffering defeat to BATE, who lost 6-0 to Porto on the first matchday.
It is not difficult to grasp what Athletic's chief problems are and for observers of the English game they might be described as similar to Liverpool's. Last season they surpassed their league rivals and qualified for the Champions League during a campaign when they did not have to balance a domestic programme with European football. Then they sold their best player - in Athletic's case it was Ander Herrera to Manchester United.
Now they are attempting to prepare for midweek matches in Europe and weekend games in the league. It is too much and decreased tempo is the result. "Our team is only able to play at 100 per cent and it has cost us for so many games in a row," the coach said. And, unlike Liverpool, Athletic are not entitled to splash their transfer kitty in the market. By relying only on Basque players, their options are strictly limited.
It means that the group is lacking any sort of meaningful experience of Champions League football as well as depth. Valverde's team are struggling in Group H with two matches against Porto to come. Up next in the league? Real Madrid.
It never rains but it pours.
Immobile settling in as Dortmund lead German charge

Borussia Dortmund cannot seem to maintain a fight on both fronts this season. Their Bundesliga campaign has been ordinary to say the least and they sit seven points behind chief title rivals Bayern Munich with only six games played. In Europe, however, it is a different story, and it appears that Jurgen Klopp is giving priority to continental competition this time round.
There are mitigating circumstances of course to that with plenty of players yet to recover from injury or only feeling their way back into the line-up. It has been the job of the fringe men and the new arrivals to inject that familiar intensity into the Dortmund game plan as the regular proponents appear a little burned out.
"We had a situation that was not so good before this game because in the last three games in the Bundesliga we had only taken one point," Sebastian Kehl said to Uefa afterwards. "We were really focused on this match today and absolutely wanted to win it. I think we did some things better than in our last few games and that was the goal today."
Adrian Ramos was the second Colombian in two nights to come on as a second-half substitute in the Champions League and score twice following Jackson Martinez's point-rescuing exploits for Porto on Tuesday against Shakhtar Donetsk and the former Hertha Berlin man is helping to fill the gap left by Robert Lewandowski's exit and the absences of Jakub Blaszczykowski and Marco Reus up front.
Also playing his part is Ciro Immobile. The Italian, top scorer in Serie A last season, had faced criticism early in his Dortmund career but is now finding himself among the goals with regularity. He scored for the second matchday running against Anderlecht in the 3-0 away win on Wednesday to send Jurgen Klopp's side on their way to six points out of six in Group D.
There were sceptics who believed that sustaining four teams in the group stages would be beyond teams from the Bundesliga but Bayern Munich, Dortmund, Schalke and Bayer Leverkusen are all well-poised to qualify.
While Leverkusen attempt to integrate new players and a new coach and Schalke deal with issues of consistency and under-performance, it will be left to Bayern and Dortmund to fly the flag in the latter stages.
Pep Guardiola seems to have moved beyond conventional tactics and his new way of playing has caused problems within his ranks. It is not a sure thing that Bayern are any better this season than last. Once Klopp has his big-hitters back fully fit, it will be Dortmund who are best placed for a Bundesliga challenge in the Champions League. Going out of the title race early might solidify that effort too.
Too much change too quickly for Benfica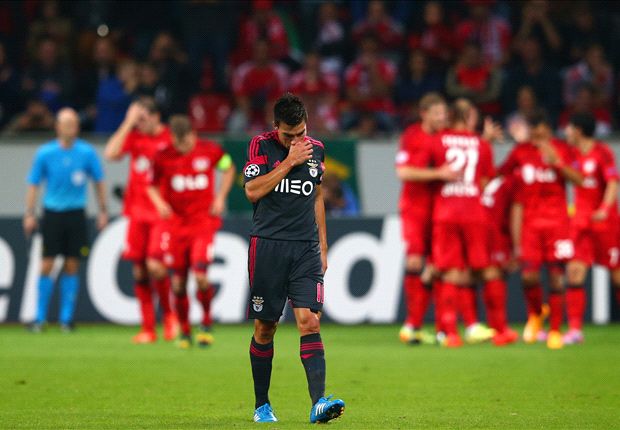 The opposite to Borussia Dortmund is Benfica. Jorge Jesus's side have started the Portuguese Primeira Liga campaign with aplomb, winning five of their first six games and drawing the other to sit comfortably atop the table. However, their Champions League campaign, after an historic treble, appears at this early stage to be a write-off.
Defeat on matchday one to a Zenit side containing former stars Ezequiel Garay, Javi Garcia and Axel Witsel was difficult to take and they followed that up with another inept display in Germany against Bayer Leverkusen.
Benfica's main trouble is the huge turnover of first-team stars over the course of the summer - always a danger when a club comes to rely heavily on third-party funding to secure contracts - and has put qualification in jeopardy at this early stage.
There were five new faces in the Benfica team which lost 3-1 to Leverkusen, including veteran goalkeeper Julio Cesar who set the tone for a bad night when he spilled Son Heung Min's shot into the path of Stefan Kiessling.
They are shorn of several of their top performers from last season the priority would appear to be keeping ahead of the pack domestically. Jan Oblak, Guilherme Siqueira, Ezequiel Garay, Andre Gomes, Lazar Markovic, Rodrigo and Oscar Cardozo were among the players to depart Lisbon over the summer and now the cracks are beginning to show. Jesus is asking a lot of of his new players to bed in quickly and the task is beyond them at this level.
"Our problem was the game development, not the wrong lineup," Jesus reasoned after to Uefa. "But there are still 12 points at stake and we will try to make it."
That is easier said than done with a double header up next against Monaco - who have started better than expected with four points from six.
Rosenberg strikes to make history for Malmo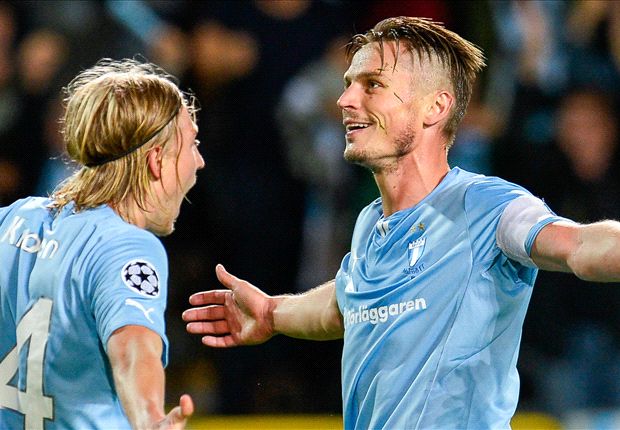 Malmo won their very first game in the Champions League proper on Wednesday night at home against Olympiakos courtesy of two goals from hometown boy Markus Rosenberg.
Age Hareide's side, top of the Allsvenskan with only four matches remaining, had to see off some significant pressure from the Greek champions.
Olympiakos had a goal ruled out for offside and were also unlucky not to be awarded a penalty when Giannis Maniatis was booked for simulation instead.
Nonetheless, Malmo, runners-up in the European Cup in 1979, absorbed the pressure and earned their victory with a well-planned counter-attacking victory.
"Our ambition has always been to get through even if nobody believed that," Rosenberg told Uefa. "Nobody believed in us when we said we wanted to get into the Champions League but now we're here, we know we can do big things here. We're going for nine points at home and hopefully some bonus points away."
Following Atletico Madrid's 1-0 victory over Juventus at the Vicente Calderon, it all means that Group A is delicately poised with all four teams on three points each. Malmo now face consecutive matches against Atletico, last year's runners up, but with one win in the bag they will be optimistic of taking something from Diego Simeone's men on home soil at least.
"Teams that come here are very surprised by the crowd," Hareide told Uefa after. "It is not just the hardcore fans, but all the stadium. It is unbelievable. Everybody is behind the team. It is fantastic, and the players feel this."
Follow Peter Staunton on