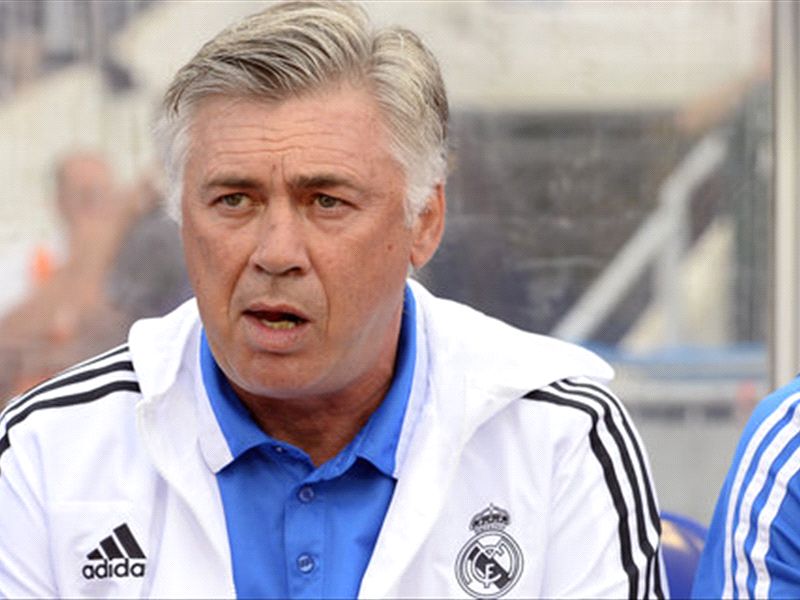 Carlo Ancelotti
has admitted that the Champions League is
Real Madrid
's main objective this season as they go in search of their 10th European Cup.
The Santiago Bernabeu side last won European club football's elite competition in 2001-02 when they beat Bayer Leverkusen 2-1 and Ancelotti is determined to help them to their long-awaited
Decima
.
"Everybody at Madrid is focused on winning the European Cup. It's the main objective for all Madridistas," Ancelotti told
Corriere dello Sport
.
"Real Madrid have not made it into the final of the Champions League since 2002 and that's amazing when you think about it.
"I think it's been too long for a club of Madrid's stature."
The former Paris Saint-Germain coach then went on to discuss the rivalry with Barcelona and stressed that Madrid do not intend to copy the Catalans' style of play.
"Our style of play will not be more similar to that of Barcelona than before. Barcelona have their own philosophy and their team has been together for quite a while.
"Madrid have different players with their own style. We aim to play attacking football and bring spectacle to the stadiums. We have some excellent players."
Ancelotti also had his say on Cristiano Ronaldo and stated that he expects the Portugal international to have a good season.
"Cristiano's success is Madrid's success. He has started well and is really motivated. He will have a fantastic season.
"Everybody is determined and focused after a difficult season like last term and Cristiano even more than the others."