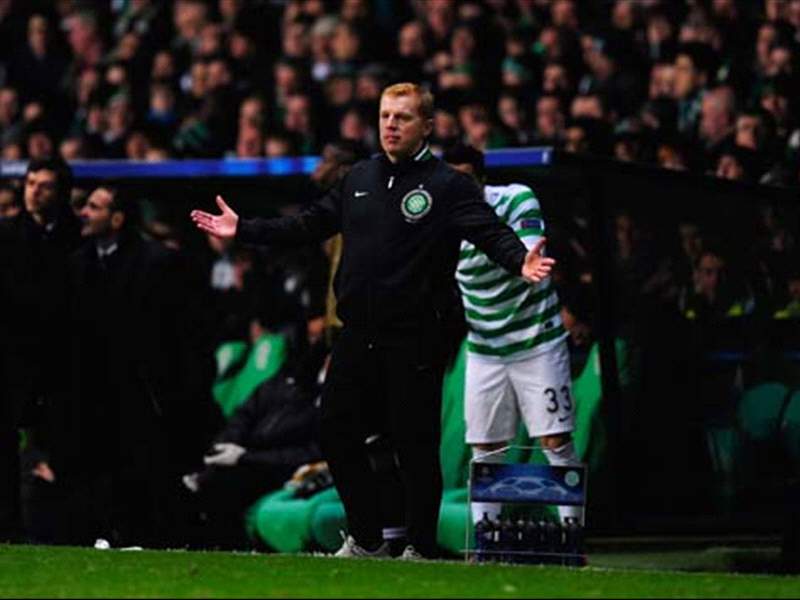 Celtic
manager
Neil Lennon
has revealed that the club intend to seek "clarification" from Uefa about the refereeing during Tuesday's
Champions League
defeat to
Juventus
.
The Bhoys boss feels that the Italian champions should have conceded at least one penalty to his side for heavy-handed defending at set-pieces on their way to a 3-0 win at Parkhead and says that the club will send Uefa a DVD of the game to seek answers on the matter.
"We will compile a DVD, send it to Uefa and see what kind of answers we get," Lennon told reporters.
"You don't see our players doing that. There were pictures of the shirt coming off Gary Hooper's back; credit to him for keeping his cool.
"It's a myth that Juventus 'did their homework'. That's rubbish. Juventus defend like that week-in, week-out in Serie A. If anything, we had done our homework and we made sure the referee was aware of it and he was looking at it time and again and Juventus went unpunished."
Lennon went on to state that a "strong referee" would have acted on what he saw and suggested that Celtic would have been awarded a penalty for the same offences a decade ago.
"We needed a strong referee and we didn't have that," he fumed. "As I said after the game, 10 or 11 years ago we got a penalty against Juventus in the exact same circumstances, the player was warned about grappling with Chris Sutton, the corner comes in he did again and the referee gave a penalty.
"Have the rules changed since then?"