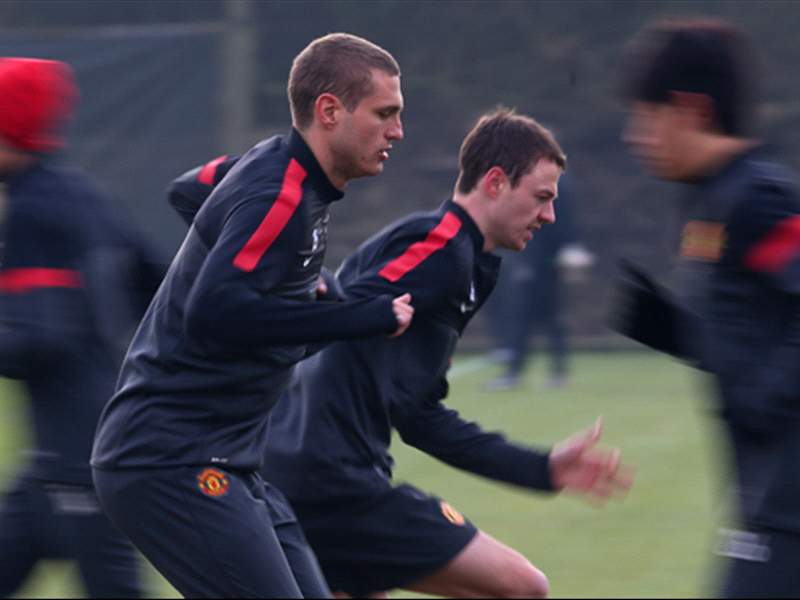 Manchester United
boss
Sir Alex Ferguson
says he could not "risk" picking
Nemanja Vidic
against
Real Madrid
due to his participation in a Premier League game three days earlier.
The Serbian centre-back featured as the Red Devils earned a 2-0 victory against Everton at Old Trafford on Sunday afternoon, a result which stretched their lead at the summit to three points.
However, he was overlooked for Wednesday evening's game at the Santiago Bernabeu, with Jonny Evans and Rio Ferdinand preferred.
Sir Alex told
Sky Sports
: "We tried to manage Nemanja and Rio and if he had that extra day he would have been alright, but just three days after playing on a really heavy pitch at Old Trafford it was maybe a bit of a miss for us but I can't take a risk on a night like tonight."
The Scot went on to express hope that his side can show the defensive nous required in order to beat
Jose Mourinho's men.
"Well, we tried to be as positive as we can and still retain the discipline that can win us the match. I think that is important tonight," he added.
"I think we have got attacking players, but obviously the roles that Michael Carrick and Phil Jones play are essential to how the game will pan out.
The 71-year-old also revealed just how much he is relishing the opportunity to face
Los Blancos
, declaring himself "lucky" to have been involved in so many big fixtures.
"Well, when I started as a coach I always dreamt of playing the Real Madrids, Barcelonas, Inter Milans and Juventus' and I've got that. I've been lucky. We've had some great European games over the years," he said.
"Tonight is two of the biggest clubs in the world, there's 200 million people watching on TV. That tells you just how the public view this game so you have got to look forward to it.
"There's a lot of nervousness inside me, but if my players can get to the levels I trust them to, they have a chance."