Former
Chelsea
manager
Avram Grant
has revealed that
John Terry
was not originally on the list of Blues penalty takers for the 2008
Champions League
final against
Manchester United
.
Terry stepped up win the chance to win the trophy by scoring Chelsea's fifth penalty but lost his footing and hit the post. United went on to win after Nicolas Anelka's subsequent miss.
"People forget about Anelka," Grant told the
Daily Mail
. "John Terry always says to me, 'Why do people always talk about my miss?'
"I say, 'If you had not missed nobody would speak about it'.
ON THE ROAD TO MUNICH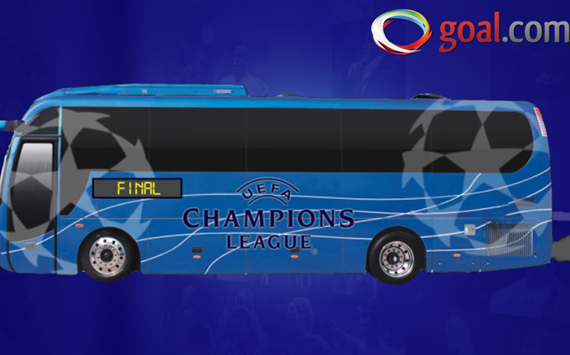 Click on the image to watch on our official
YouTube channel!
"Terry was not on the list. But because [Didier] Drogba was out [due to a red card] we changed it because [Salomon] Kalou needed to be the fifth and then, because it was the deciding penalty, JT wanted it.
"He did his best. I thought yes [he would score]. But JT missed and Anelka missed again and that was the end of the story. Finish.
"When we came so close against Manchester United, what Alex [Ferguson] said, that it was the best United ever, is even more hurtful. I was very disappointed."
Grant, who left Partizan Belgrade after leading them to a fifth straight league title, believes that rather than winning the Champions League, Chelsea owner Roman Abramovich's biggest wish is to see the Blues develop an attractive playing style.
"Of course part of this is to not even win the Champions League, but to be in the Champions League final," Grant explained. "But first he really wants to build a team that everybody will respect the way they play.
"I didn't want the job. I wanted Jose to stay. But he left and then Roman asked me to take the job. I knew that I needed to do better because [Mourinho] was a big name. I also knew I needed to change the style of the football."
Grant insists that he is the only manager Abramovich has sacked who was taking the club in the right direction.
"Mourinho was sacked when he was on the way down, even [Carlo] Ancelotti - first year he was champion, the next nothing," Grant opined. "Not only this, but the football was not great.
"But Chelsea played very good football that [2007-08] season. I remember [assistant manager] Henk ten Cate said to me, 'They will miss this football'. And I agree with him. They don't respect it. They miss the quality of football we played that year."
The Israeli thought that Andre Villas-Boas had failed at Chelsea because he lacked the experience needed to deal with the problems he encountered at Stamford Bridge.
"Villas-Boas knows a lot about football," Grant said. "But sometimes it's not just football. I saw he came with all these books, but you cannot read about experience in books.
"In Chelsea you need experience because you have to deal with problems. It's not just about football in Chelsea."