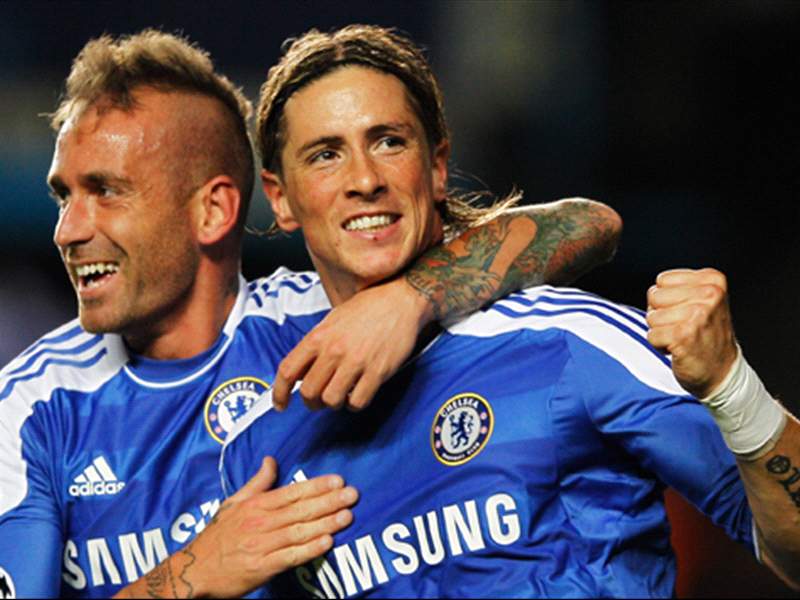 Chelsea manager Andre Villas-Boas praised striker Fernando Torres for his impressive performance against Genk which saw him net a double on his return to the side.
The Blues were odds-on favourites to beat the Belgian side at Stamford Bridge and won convincingly 5-0.
Villas-Boas was pleased with the way his team handled the match and believes Torres has seen a revival in his confidence.
"He [Torres] wanted to play," Villas-Boas told Sky Sports. "It was important for him to play for the Spain national team and he has been keeping his form well and got into positive positions.
"I think it was a very good display by the team. It's very decisive when you play a game of this dimension. We kept the rhythm high, in the second half we wanted to keep the rhythm high but I think here and there we missed a couple of passes.
"We increased the tempo in the last 20 minutes but couldn't find the back of the net. But it was a good result and puts us in a good position. If we get ten points it will be very good.
"We felt confident from the beginning. We stayed focused and motivated together. The goal in the first 15 minutes gave us stability.
"I don't think it's about individual objectives but collective objectives."