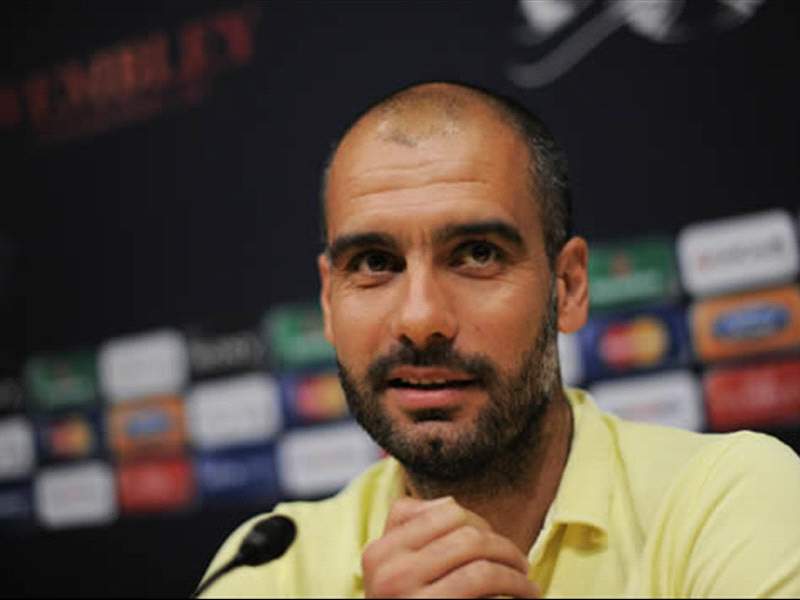 //
Pep Guardiola has labelled Lionel Messi as the best player he has ever seen following Barcelona's resounding 3-1 win over Manchester United in the Champions League final.

The Catalan side steamrollered United at Wembley and Messi, who scored his 53rd goal of the season to put his team 2-1 up, orchestrated proceedings in London.

Now, his manager Guardiola has insisted that the Argentine is a one-off phenomenon.

He told The Sun: "Lionel is the best player I've ever seen, probably the best ever. He made the difference.
"Messi is unique, a one-off. I just hope he doesn't get fed up. When he doesn't play well it is because something is wrong with his environment. Let's hope he can continue playing well."
The 40-year old also dismissed speculation that the victory over Sir Alex Ferguson's side was to be his last as Barca manager, though he did admit that the job was often difficult.
He said: "If you play this football you need these players. At another club maybe I would have a problem to find these kind of players. I feel privileged to have these players. Everyone has worked towards this. We are very happy.
"I will say it again, I have another year on my contract and I intend to work it out.
"You have girls falling at your feet when you win but that can change overnight but I have to look inside of me. I am happy to be here as coach of these guys but it is not an easy job."