EXCLUSIVE
By
James Daly
Saturday's
Champions League
final against
Barcelona
will bring back memories for former
Manchester United
striker Andy Cole; it was in Barca's Camp Nou stadium that his side won the trophy against
Bayern Munich
in a famous late turnaround in 1999.
And the ex-England man believes Sir Alex Ferguson's side have every chance of reclaiming the trophy, and getting revenge for the 2009 final defeat to the Catalans.
"This is a one-off game now," he told
Goal.com
. "We all know how good Barcelona are but they have been saying 'we all know how good Manchester United are'. So there is mutual respect there. But it's the best team on the day and I like to believe United can win it. It's going to be a tough game but if you get that little bit of luck there is no reason why they can't win it.
"Barcelona play chess; they pass it around you and they slip it in here and there - it doesn't really matter who they are playing against, they did it against Real Madrid, they did it against Arsenal and no doubt they will keep more possession of the ball than United. They did the exact same thing in 2009; there's not many teams that will keep the ball like Barca, they are the best at that."
With that in mind,
Goal.com
got Cole's thoughts on where the game will be won and lost on Saturday.
1. Which Wayne Rooney will we see at Wembley?
Rooney has been up and down this season so Saturday is a perfect chance for him to prove he's still got it, but on the flip side the two centre halves at Barcelona are probably thinking it is the perfect time for them to try to keep him quiet. Pique has been brilliant for them; people kept saying 'oh he wasn't the quickest at United', but I tell you what he's a right player now. Carles Puyol; I love him. I think he's a throw back centre-half; rugged and he will love the battle with Rooney. The game is so intriguing, that's why so many people are looking forward to it and everyone is expecting a real European Cup final.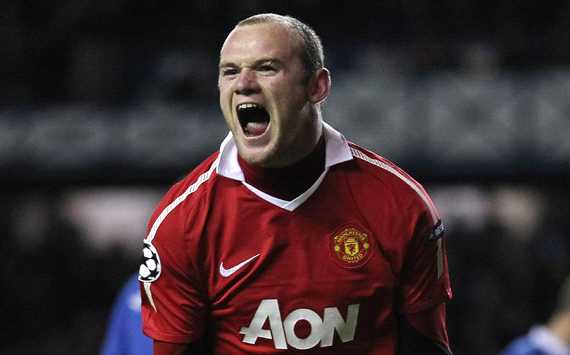 On the Wayne? | The final is a perfect chance for Rooney to show he's still top class
2. Will playing at Wembley make a difference for United?
I'm not sure it will help much. I hear people say 'it's a big pitch' but the Nou Camp is also a big pitch. People say 'well it's in England' - so? What about the weather? [laughs] It all makes no difference. The Barcelona team is made up of internationals who go all over the world and play; do they care where they are playing? Of course not.

3. Will Ryan Giggs and Paul Scholes prove central to Sir Alex's plans one last time?
Where Barcelona keep most of their possession is in midfield with their intricate passing. It's going to be a battle in there to get the ball back off them and then keep it and attack their back four. I would go for Giggs and Scholes in the centre for that extra man in midfield. You've got to win that ball quick as you can and don't turn it over. But in saying that if you want to attack their back four as quickly as you can you sometimes do have to turn it over so it's going to be really intriguing.
4. Can Manchester United cope with Messi the magician?
Defensively it is always going to be a key battle. People talk about keeping Messi quiet but I don't think you can keep magicians quiet because they have always got that little rabbit in the hat; that's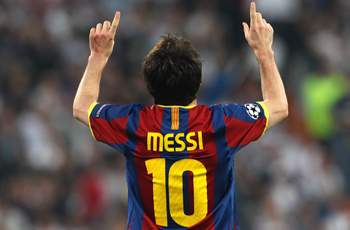 "You can't keep magicians like Messi quiet because they have always got that little rabbit in the hat"
why they are magicians.
So it's a case of how much can you try and nullify someone. And when he does have that moment hopefully your goalkeeper can produce a save or your defenders a great tackle because at some stage when you've got magical players like that they are going to produce that magic and you've got to try and deal with it.
Football is not a case of stopping people; football is a case of two teams showcasing just how good they are. Usually when teams play like that you get a great game of football and the best team wins. That's what we're hoping for. If you have got those kind of players you may as well say 'go for it and let the best team win'.
5. Can Park and Valencia dazzle on the flanks?
I am a fan of Park's work rate, he covers every blade of grass going. He is so fit and he does his work, getting forward and getting back. Valencia coming back [from injury] - he also gets forward and gets back; I think those two in the game are pivotal because of the work rate. They hustle, hustle and hustle. Sometimes you can try and hustle Barcelona out of possession and it works so those two guys are going to be pivotal.