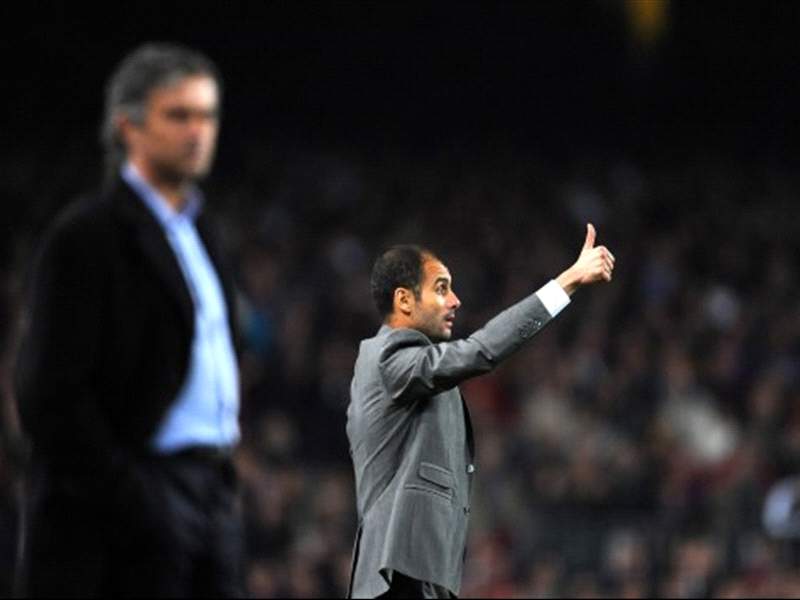 Barcelona
vice-president Josep Maria Bartomeu has come to the defence of
Pep Guardiola
in the media battle with
Real Madrid
coach
Jose Mourinho
, claiming that the normally reserved boss of the Catalan side was forced to comment after the Portuguese went too far with his statements in the press.
The bosses have been at loggerheads ahead of Wednesday night's Champions League semi-final at the Santiago Bernabeu, with Guardiola annoyed with some refereeing decisions given against his side and Mourinho telling his counterpart to focus on his team and not the officials.
Bartomeu was quoted as saying by
AS
: "Pep has had exemplary behaviour throughout the season and now has had to respond. Enough is enough.
"There has been [an] answer now, because they have not stopped all year while we have devoted [ourselves] only to soccer."
Bertomeu also spoke of the Catalan club's behaviour normally when it comes to the media, and has stated that Guardiola is concentrating on matters on the pitch.
"Our coach, we would say [is] devoted only to compete, the
sport, football and winning games," he concluded.