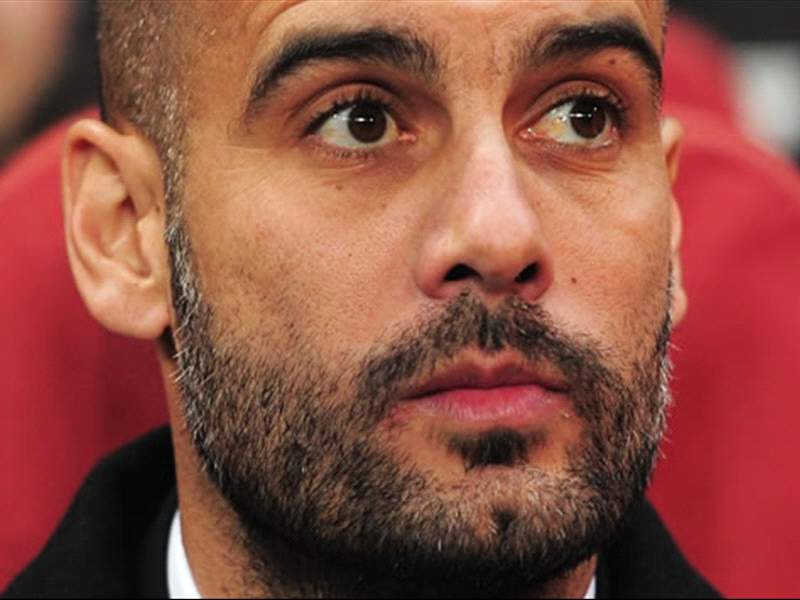 Barcelona coach Pep Guardiola has admitted that rivals Real Madrid are favourites for the first leg of their Champions League semi-final meeting at the Santiago Bernabeu on Wednesday.

The two biggest teams in Spain have met twice in the last 10 days, drawing 1-1 in La Liga before the Madrid club claimed a 1-0 extra-time victory over the Catalans in the final of the Copa Del Rey.

Jose Mourinho's side were in scintillating form at the Mestalla on Saturday, beating Valencia 6-3 with fringe players Gonzalo Higuain, Karim Benzema and Kaka coming into the side and all getting on the scoresheet.


"We accept that Madrid are in the role of favourites in the Champons League.
I understand that is so, because they won the Copa and they are [playing] well," the ex-defensive midfielder is reported to have said by Marca.
"We also accept the challenge. We have great faith in ourselves and I have faith more than anything in my players," the
40-year-old continued.

There is a possibility that the referee for the game will be from Portugal, 'The Special One's home country, something Guardiola feels Mourinho will not be displeased with.

"If so I think the coach of Real Madrid will be very happy," he commented.
Guardiola's side kept their eight-point lead in the league with a 2-0 victory over Osasuna on Saturday and now only need two wins and a draw in the remaining five games to retain the Liga title for the third year in a row.


The third of four El Clasico battles promises to be an entralling encounter, and both coaches will be aware that it is the most important fixture of the season to date.