The Champions League draw is coming up LIVE! on
Goal.com
this Friday, March 18 at 11:00. Eight teams from across Europe are waiting nervously to discover their path to the grand final at Wembley Stadium in London this May.
Our LIVE! coverage of the draw will begin at 10:30, and we will have all the news, views and reactions you need. Our experts will breakdown each of the four quarter-final ties, and you will be able to put your questions to all of them with our live Q&A at 13:00.
As for the eight teams involved, Barcelona are looking imperious, Manchester United are unbeaten, Real Madrid have finally broken the curse, and Chelsea are hoping this will finally be their year. Inter have shown that they can never be written off, while Tottenham, Schalke and Shakhtar have raised more than a few eyebrows along the way. So many must-see clashes could be on the cards, and the world will be watching to see what happens next...
England fearing Barcelona but confident of dominating final four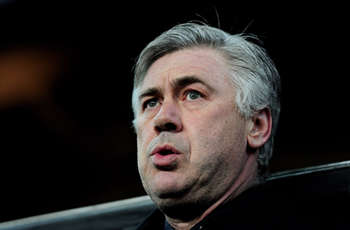 Amar Singh,
Goal.com UK
deputy editor, says: "This could be a vintage year for England, with three teams vying for Wembley. As long as the dreaded Barcelona or all-English tie are avoided, all three could make the semis.
"Manchester United are really starting to click up front with Rooney and Hernandez, Chelsea march onwards despite failing to dazzle but have the Carlo Ancelotti factor, and Tottenham's fearlessness and record in the previous rounds means they can't be underestimated."
Spain wishing for Clasico final: 'We have the two best teams'
"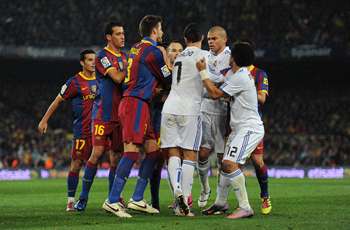 A Clasico in the Champions League final - that's the dream of everyone in Spain, from fans to media, from players to managers," says
Goal.com Spain
chief editor Sergio Aguilera.
"Real Madrid overcame their Round of 16 curse in style by thrashing Lyon, and Barcelona's victory over Arsenal was nothing short of sensational. Clearly, both teams are real candidates to reach the final. I'd say that both squads must be treated as serious rivals, and between them they are the teams everyone will want to avoid when the big draw comes this Friday."
Italy surprised to remain, but maintaining champion spirit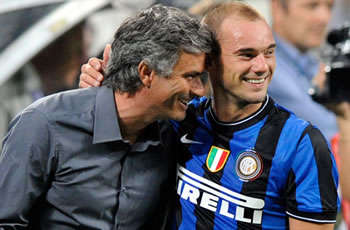 Sergio Chesi, editor of
Goal.com Italy
, says: "It's a bit of a surprise for we Italians that we're even in the draw. After the first leg we were certain that all of our teams would go out, but Inter went on to show all of Europe exactly why they are reigning champions.
"Although we have just one team left there's a lot of expectation about the draw, because there are plenty of interesting scenarios. Will Jose Mourinho return to San Siro? Will it be a revenge mission for Barcelona? Another meeting with Tottenham? We will see."
Germany desperate for easy Schalke draw after Bayern failure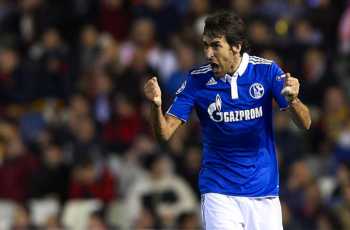 "Considering the chaos at the club it's a real surprise that Schalke are the only German team left," says Francois Duchateau of
Goal.com Germany
.
"Of course, they want to avoid Barcelona. Despite having goalkeeper Manuel Neuer, otherwise Schalke are too weak defensively to deal with the favourites. Chelsea and United are also a danger, so fans generally want to see Shakhtar, the other 'underdog' remaining. Real Madrid and Inter would be difficult but special: Mesut Oezil would face the club that chased him away, while fans haven't forgotten the Uefa Cup showdown with the Nerazzurri in 1997... although a repeat of that would be too much to ask."


Ukraine warn big guns to watch out for rampant Shakhtar
"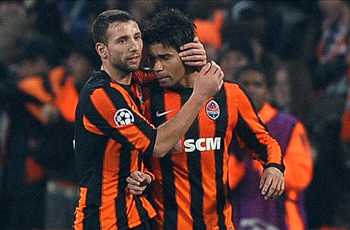 Shakhtar are on a mission: they look to be en route to beat hated rivals Dinamo Kiev domestically but they are yet to match their Champions League feats," notes Michael Yokhin of
Goal.com International
.
"Mircea Lucescu's team believe that they can finally emulate the capital club's many European achievements, and while drawing Schalke will be met with great delight, a trip to Madrid or Barcelona will only fuel the high expectations present in Donetsk."
As well as the editors, we also want to hear from the fans. Below you'll find some of the best comments left by
Goal.com
readers as they come in...
The
Champions League draw is LIVE
on
Goal.com
.
Our coverage begins at 10:30 on Friday, March 18
- in plenty of time before the draw itself begins - and will continue throughout the day. All the news, all the reactions and all the expert analysis will be right here, as your definitive guide to world football -
don't miss out
.