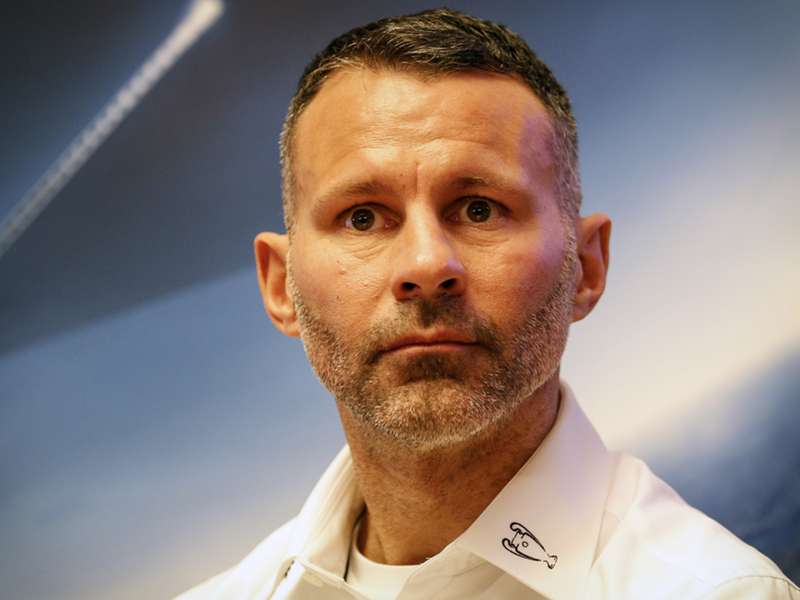 ---
COMMENT
---
From record-breaking club legend and Manchester United manager-in-waiting to damaged goods. The last few years have provided quite the learning curve for Ryan Giggs, and with each job which passes him by the doubts as to his managerial potential grow.
Premier League Team of the Week
This week alone has seen the Giggs dynamic change still further. Ignored by Swansea City as they appointed Paul Clement as their replacement for Bob Bradley, the former winger is also set to be overlooked by Hull City again as Marco Silva prepares to take over from the sacked Mike Phelan, who was initially handed the role in East Yorkshire last summer, despite Giggs' availability.
The likelihood of Giggs having to take his first step into management down in the Championship or lower looms larger with every week. And that might not be a bad thing given that the 43-year-old was advised by Sir Alex Ferguson that he should choose his next step wisely after ending his 29-year association with United last July after being told by Jose Mourinho that he would be reassigned if he were to stay at Old Trafford.
"I think he is ready to manage and he has a lot of quality," Ferguson said of Giggs. "He doesn't want to spoil that quality by going to a club where it is sacking a manager every two minutes."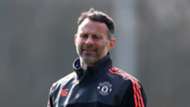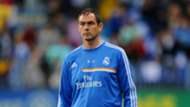 Swansea are currently going through immense turmoil off the pitch, with their fans showing huge dissatisfaction with the way the club has been run of late, and Hull City's ongoing battles between the controlling Allam family and the supporters making the KCOM Stadium another difficult place for any manager. Steve Bruce ended up walking away from Hull weeks after leading them to a second Premier League promotion knowing he couldn't take the club further given the atmosphere that was building, so how would Giggs be supposed to deal with such a situation?
The reality, of course, is that few managers are handed the keys to a new club brimming with confidence and potential. The vast majority of openings, after all, occur because predecessors have been sacked due to a lack of positive results. Rowett's firing from Birmingham City in December in favour of Gianfranco Zola is a rarity in the modern game.
Dortmund deny €150m Aubameyang bid
But when you consider the position Giggs found himself in in April 2014, being handed the Manchester United manager's job on an interim basis and having none other than Sir Alex talk him up, he must have believed that he was in with a great chance of getting the job permanently at some point in the near future.
"I think that he is the one man they should go to really," Ferguson said during Giggs' spell in caretaker charge in 2014. "He has got 20-odd years of experience at Manchester United. I signed him as a kid at 13 years of age. He has gone through the gamut of emotions at the club – he has experienced all the highs and lows. He knows exactly what is needed to be a Manchester United player."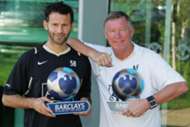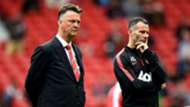 Although the job ultimately went to Louis van Gaal, the Dutchman's insistence that he would retire after three years and hand the reins to Giggs was music to many United fans' ears. Yet the stain which came with Van Gaal's underwhelming spell in charge has not been easy to wipe off for either man. He did meet with Swansea in October before they appointed Bradley, but he didn't see a connection between what he wanted to achieve and what the Swans' board could offer, and now he is still twiddling his thumbs.
Far from preparing himself to become United boss this summer, Giggs is approaching a point where he might have to take a role he wouldn't normally accept just to give him a chance to prove himself. As well as Swansea and Hull, Crystal Palace and Sunderland are other Premier League clubs to have changed regimes since the Welshman came on the market, while eight of the 24 teams in the Championship have also brought in new managers, but still he has not found himself answering the call of a willing and able chairman.
Wednesday was the one-year anniversary of Zinedine Zidane's appointment as Real Madrid manager. A club legend and one of the modern era's greatest ever players, the Frenchman was viewed by many to be a curious choice despite having gradually worked his way through the organisation since his infamous retirement back in 2006. He has since secured Champions League, Super Cup and Club World Cup success and led Madrid to a record 38-match unbeaten streak in all competitions stretching back to April 2016.
On the day Zidane was appointed at the Santiago Bernabeu, Giggs was the heir to the Old Trafford throne awaiting a 2017 coronation and for many was a safer bet for coaching success. One year on, he is still sitting and waiting for his chance to show he could potentially do for United what Zizou has done for Madrid. And with every day that goes past without Giggs in a job, the feeling grows that maybe he will never be the right man for Manchester United.