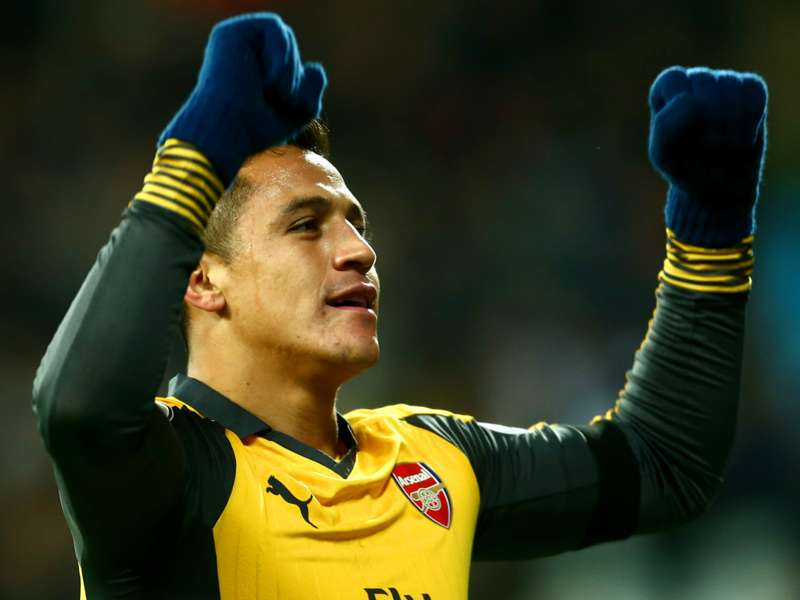 ---
COMMENT
---
'Spend some money', they said.
CSL set to restrict foreign players
Arsenal fans demanded Arsene Wenger invest in the Gunners squad over the summer and he duly obliged, spending almost £100million on players, including Granit Xhaka, Shkodran Mustafi and Lucas Perez. It was exactly what the doctor ordered after a previous summer window where they failed to sign an outfield player.
Questions regarding Wenger's ambition were asked despite Arsenal finishing in second place behind Leicester City in a season when the league was turned upside down by the greatest underdog story in sport.
Five months on, the supporters at Emirates Stadium are beginning to ask those same questions yet again. Two consecutive defeats in the Premier League have brought up concerns over the strength of Arsenal's squad and whether they have enough to mount a consistent title challenge throughout the rest of the season. The manner in which they went 1-0 up at Goodison Park and the Etihad, before succumbing to disappointing losses in the second half, saw those same pundits criticise Arsenal's tendency to 'bottle it' when the going gets tough.
Make no mistake about it, when all players are fully fit for Arsenal the spine of the team possesses leadership qualities, aggression and class in abundance. From Petr Cech to Laurent Koscielny and Granit Xhaka to Alexis Sanchez, the Gunners finally have a set of players who can compete with the big boys - but they have to turn around their domestic form before Chelsea pull away from them even further.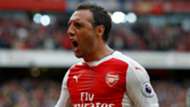 Santi Cazorla has been a huge miss in the centre of midfield. The Spaniard's unique dribbling qualities allow him to create space and opportunities in the final third of the pitch. His replacement Xhaka is a completely different type of player who prefers to play through the lines and distribute the ball from a deep-lying midfield position.
Xhaka's underwhelming second-half performance at the Etihad alongside Francis Coquelin was more down to the fact that Arsenal's back four were playing too deep. Unable to soak up City's counter-attacking prowess, they were overrun in midfield and forced to play inside their own half for much of the second period.
Wenger won't be spending money on new signings this January, at least where the first team is concerned. Danny Welbeck, Aaron Ramsey, Cazorla and Per Mertesacker are all set to return in the coming weeks while there is even the small note of Mathieu Debuchy who will come back into the first-team fold once his injury situation improves. The strength in depth that Arsenal possess bodes well ahead of a more generous set of January fixtures against the likes of Crystal Palace, Bournemouth, Swansea and Burnley.
Arsenal are the only team to have lost three Premier League matches that they have been leading in so far this season. If they can kill off games before the opposition gets their own opportunities than they have a great chance of winning the league. Mesut Ozil could have easily wrapped up the game at Goodison Park while Theo Walcott's chance at the Etihad was another moment which changed the game for Arsenal.
Arsenal team news vs West Brom
Some have suggested that ongoing contract talks with Alexis and Ozil may have disrupted Arsenal's flow coming into the Christmas period, but that isn't the case at all. Alexis, who has been involved in 18 goals in 17 Premier League appearances for Arsenal this season (12 goals, six assists), remains firmly focused on delivering another successful season in the red and white jersey while Ozil is looking to bounce back from a recent dip in form.
Chelsea's testing January fixture list, which includes games against Tottenham and Liverpool, may give Wenger's men the boost they need. The Frenchman will claim that Arsenal are focused on themselves but you can be sure that he'll have one eye on the Blues over the coming month.
Monday's Boxing Day match against West Brom represents the first of the must-win fixtures coming up for the Gunners in quick succession.