---
COMMENT
---
A perfect touch, unrivalled vision and regarded as one of the best No.10s in world football, Mesut Ozil arrived at Arsenal from Real Madrid, the biggest club in the world, for a record £42.5 million fee in 2013. There were questions over his contribution to the Arsenal team when he first signed, with one journalist even accusing Ozil of "nicking a living". Three years later those same questions continue to be asked by ex-pros, pundits and fans in the aftermath of an Arsenal defeat or underperformance.
'Ozil needs to buck his ideas up' - Wright
Sunday's damaging Premier League loss to Manchester City at the Etihad was an example of how social media has the ability to alter and influence people's opinions far too easily. A 10-second clip of Ozil walking around the pitch at 2-1 down while City's defenders kept possession between them prompted reactionary tweets labelling the German international "lazy" and were quickly used to justify why the Gunners should not reward the 28-year-old with a bumper £250,000-a-week deal.
That clip was not only misleading but also far from the truth.
Ozil has created 330 chances and made 35 assists in the Premier League since his debut in September 2013, both of which are highs in the top flight. In 26 games for club and country this season, he has scored 10 goals and notched five assists. Those who have accused Ozil of not turning up in the big games may need reminding of last season, when he was highly influential against Bayern Munich at Emirates Stadium, Manchester City at home and more recently in September when Arsenal put three goals past Chelsea.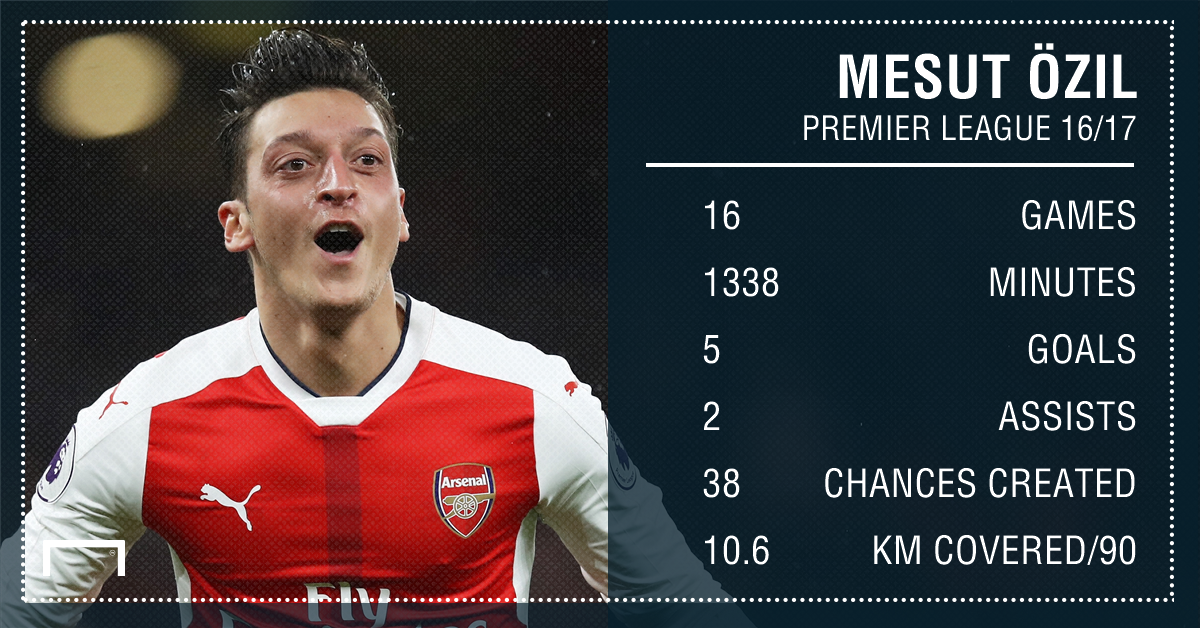 The former Schalke and Werder Bremen star is the perfect scapegoat in a country that has traditionally rewarded outward signs of aggression and passion. If you're not 'putting your foot in', shouting at a team-mate or sprinting up and down the pitch for 90 minutes then your performance will almost certainly be questioned by the masses. Indeed, the relaxed, bordering on ostentatious, body language of Ozil has drawn criticism since he touched down in north London three years ago, although he has made a conscious effort to improve that part of his on-field persona.
"My goal is to make sure my body language is right," Ozil said in April.
"When I make a mistake, I get annoyed and you can tell from my body language. But these days I try to make sure I don't do that anymore because in football you can make mistakes and play a bad pass.
"It is more for the fans, the people who watch the game, because they might think that I'm not fighting anymore."
There is an acceptance of Ozil's somewhat negative body language when he's creating chances, making goals and influencing play that changes as soon as Arsenal lose or fail to muster up a clear attacking opportunity. Ozil was bought to create those key chances and he has certainly done that since signing for the Gunners. He was unable to influence play against City due to Arsenal sitting deep and punting long balls forward from goal kicks, something that Alexis Sanchez in particular became visibly frustrated by.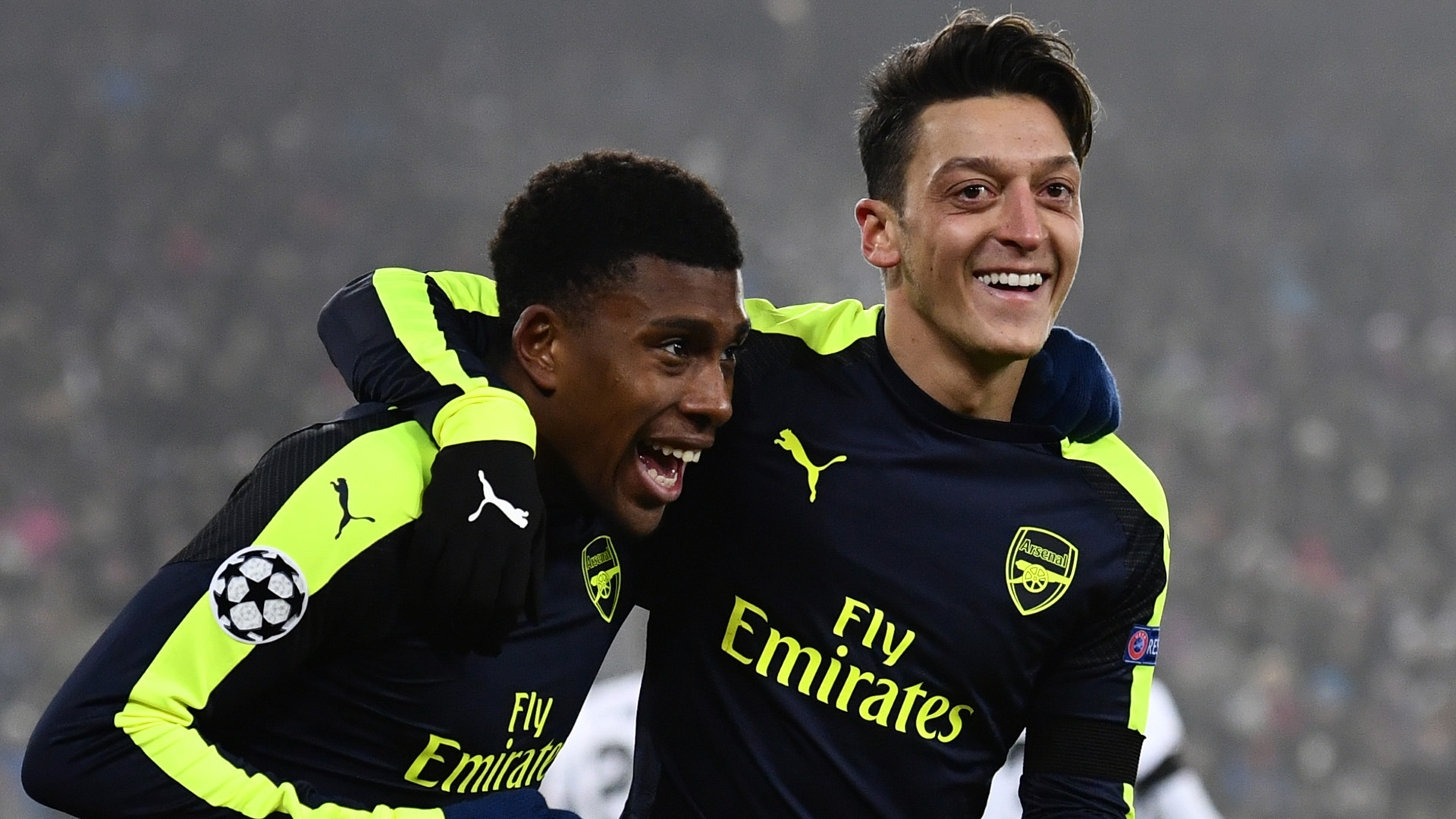 Ozil has covered more ground per 90 minutes in the league this season than Alexis, Theo Walcott, Francis Coquelin and Laurent Koscielny. It is a statistic that may surprise some, but is an embodiment of the myth about him being a 'lazy' player. He does work hard and it goes completely unnoticed due to a wrongly perceived arrogance and carelessness in his game. At the Etihad on Sunday, a frustrated Ozil was forced to drop deep to collect the ball and initiate movement going forward, which meant Arsenal were devoid of a true playmaker due to the German essentially playing the role Santi Cazorla has been doing for several seasons.
The problem is not that 'Mesut Ozil goes missing in the big games'. Instead, it is Arsenal who go missing in the big games. Whether that's down to a long-term psychological or tactical issue remains unclear, but the obvious reason for his ineffectiveness against Manchester City was due to his team-mates failure to bring him into the game. Playing such a deep formation against a Pep Guardiola side was never going to get the best out of Alexis or Ozil.
Those questions over whether he warrants a considerable pay rise will most likely continue until he provides his next moment of magic in an Arsenal shirt. His contributions to the team have seen him break records over the past year and it may be a case of those critics not realising what the Gunners have until it's gone. For Ozil, you can guarantee his response will be a resounding one on the pitch.