---
COMMENT
---
Manchester City have already missed out on Alexis Sanchez once, they will not want to again.
It was Manuel Pellegrini, City's former manager, who revealed this week that he tried to bring his countryman to the Etihad Stadium in 2014, only to be scuppered by FFP regulations.
Not that City couldn't afford him. Uefa sanctions meant the club's Champions League squad had to be reduced and, according to Pellegrini, there was no room for Alexis.
Alexis: Contract depends on Arsenal
City can certainly afford him now, and they would certainly make room. Sergio Aguero has responded very well to the challenge of upping his overall game but the impending arrival of Gabriel Jesus is not the only threat to the Argentine's game time.
City are thought to be keeping tabs on a number of big-name strikers, and Alexis will surely be one of them.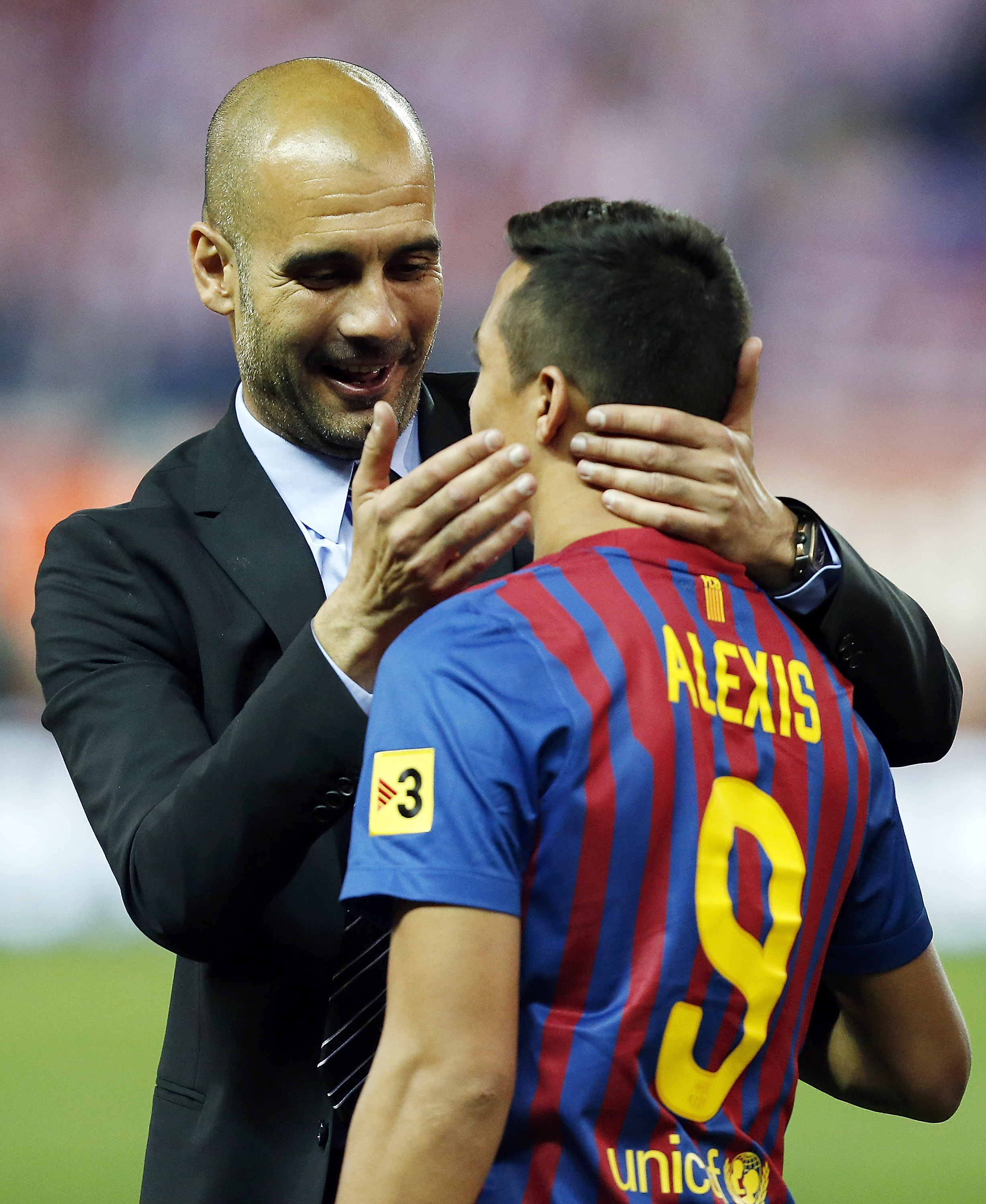 His current contract impasse with Arsenal suggests he is killing time, reluctant to commit himself to a club which has shown little sign that they are ready to finally win the title.

If he is to angle for a move this summer, City will surely be at the front of the queue. Pellegrini, now at Hebei China Fortune, may plot a £500,000-per-week deal to lure Alexis to China but the player still feels he has a lot to prove at the very top of the game.
'Judge vulnerable City next season'
And with Arsenal said to be offering £180,000-per-week, there is scope for City to improve his weekly earnings without breaking the bank - they will let six players go when their contracts expire, including Yaya Toure and his earnings of more than £200,000 a week.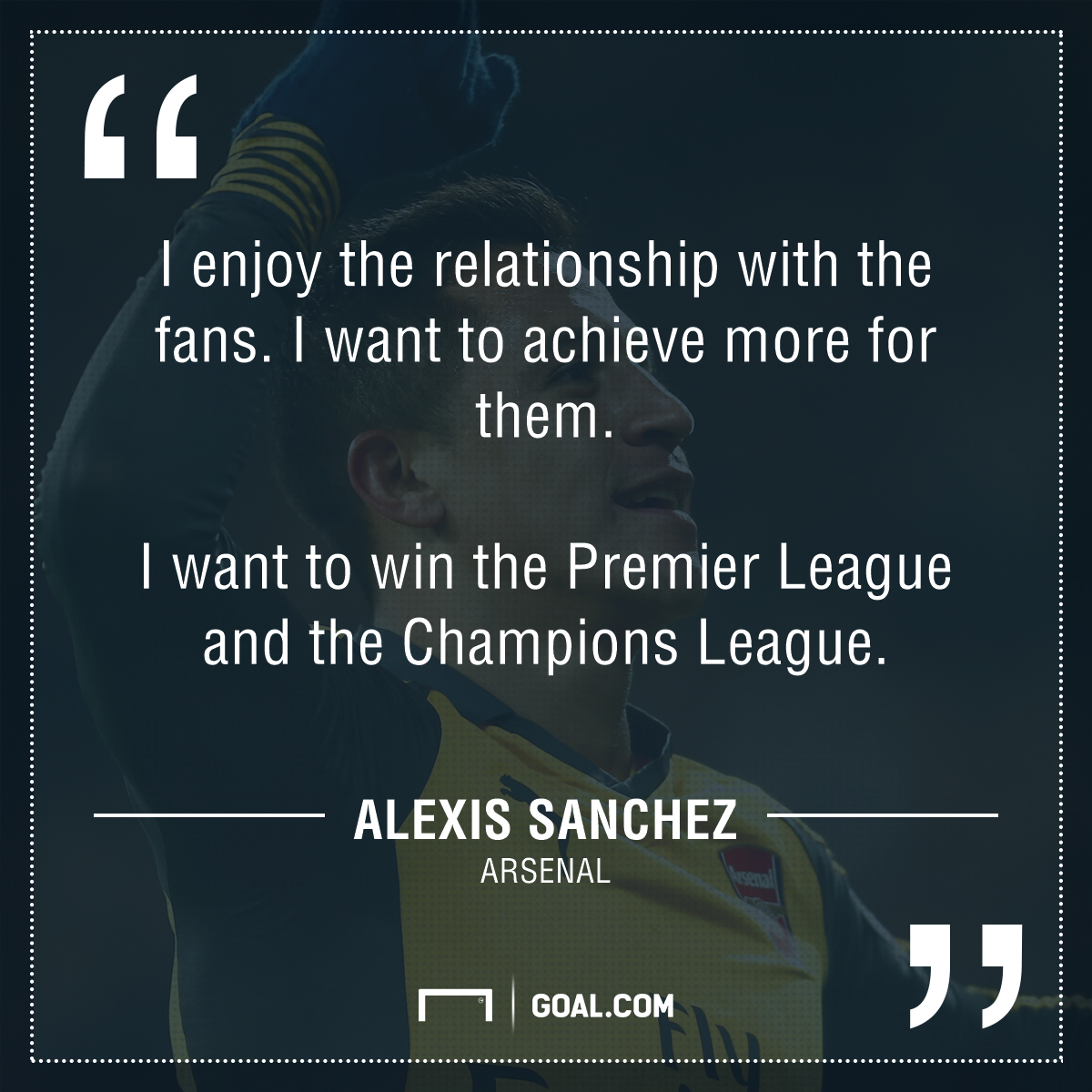 There are also a relative lack of other options for Alexis, given he is unlikely to return to Barcelona or be pursued by Real Madrid. Bayern Munich would appear to be the only serious rivals from the continent, given Juventus spent their cash reserves on Gonzalo Higuain.
Pep defends style: I want to win
The major determining factor in Alexis' next move is where he will get the biggest chance to win trophies. It is believed he wants to be remembered as Chile's finest ever footballer, but that quest is not being helped by the fact Arturo Vidal has won one major club trophy every year since 2012.
City are by no means the finished article but the opportunity to work with Guardiola again would appeal, and he would be perfect for the Catalan's high-intensity, technical, doggedly committed approach.
There was an infamous touchline incident during their time together at Camp Nou, where Alexis picked up a muscle injury after playing 90 minutes for his country just days beforehand. Guardiola used a very specific South American insult, designed to have particular resonance with the Chilean, and one that cannot be published here. The only printable part of the exchange shows Guardiola furiously urging the stricken forward to "use his head".
That, though, is probably a little bit of hypocrisy on Guardiola's part. After all, he wants full commitment from his players but seemingly not when they play for their country. That can be overlooked.
'£80m for Alexis is Arsenal's get out'
Guardiola, though, was very keen to point out that he had not called Alexis personally after his hat-trick at West Ham. It was claimed in Chile that he tried to get the Arsenal man to move to the Etihad not long after he had got home from helping the Gunners win at the London Stadium.
"Guys, the journalist is a liar," he went out of his way to point out in English after initially asserting the same thing in Catalan.
It is quite the claim to make and it is no wonder Guardiola was keen to dismiss it.
But it is equally hard to believe City would not join the race if Alexis does decide his needs would be better served elsewhere.
Arsene Wenger was asked about City's habit of signing his best players in recent years on Friday morning, and he quipped that the Blues "were a good client".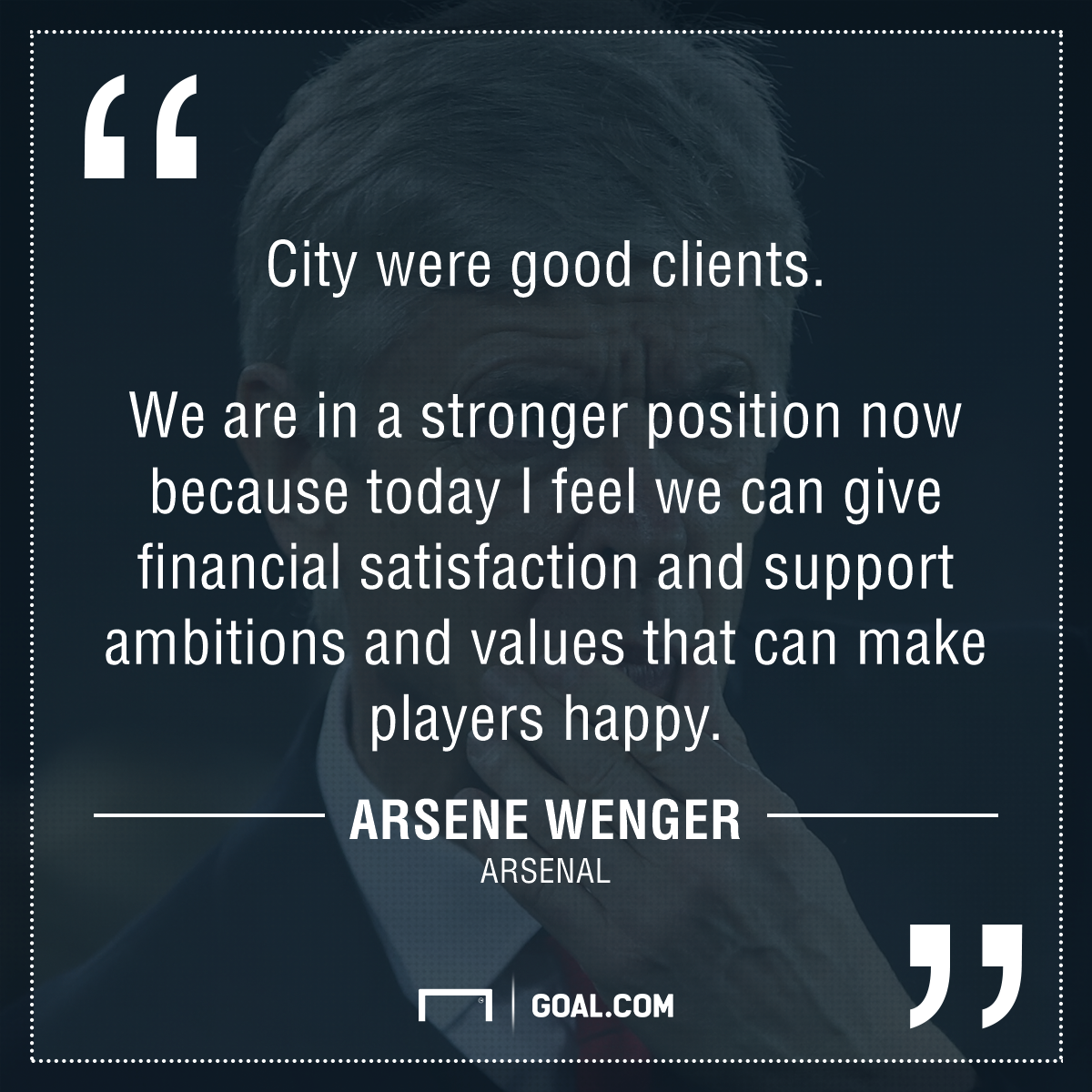 It is the type of quip that is typical of the modern Arsenal - 'yeah but at least our bank accounts look good' - and surely one of the reasons Alexis must be wondering if they can match his ambitions.
If he eventually does want out, City will would be mad not to make their move.
He will be 29 on Monday, the day after Arsenal take on City, and he could well celebrate with a goal or too.
If he does score at the Etihad, there will be some in the directors' box hoping it will not be the final time - as long as he's wearing blue.
Alexis has one more big move left in him, and Guardiola's City could offer him all he craves.