---
COMMENT
---
There were many people within football who laughed at the very notion of Zlatan Ibrahimovic joining Manchester United. Apparently he was a flat track bully who would be subsumed by the faster, more physical, more demanding Premier League. Surely a 35-year-old who had spent the last four years in the piddly little French Ligue 1 had nothing to offer 'the greatest league in the world'.
Ibrahimovic's priceless response to suggestions he needs a rest
On Saturday he grabbed another two goals as United won 2-0 away to a West Bromwich Albion side managed by Tony Pulis, supposedly the boss who best exemplifies the very nature of football against which Zlatan would struggle. He now has 11 in 16 Premier League appearances, and 16 in 25 in all games since first pulling on the United shirt.
Moreover, the last few days have underlined just how important he has quickly become to English football's most successful club. With his late winner at Crystal Palace on Wednesday and the double he pocketed at The Hawthorns, he has delivered at a key stage of United's season. In need of successive victories for the first time since August and facing two of the Premier League's most notoriously difficult away dates, Zlatan has come good just when it has mattered.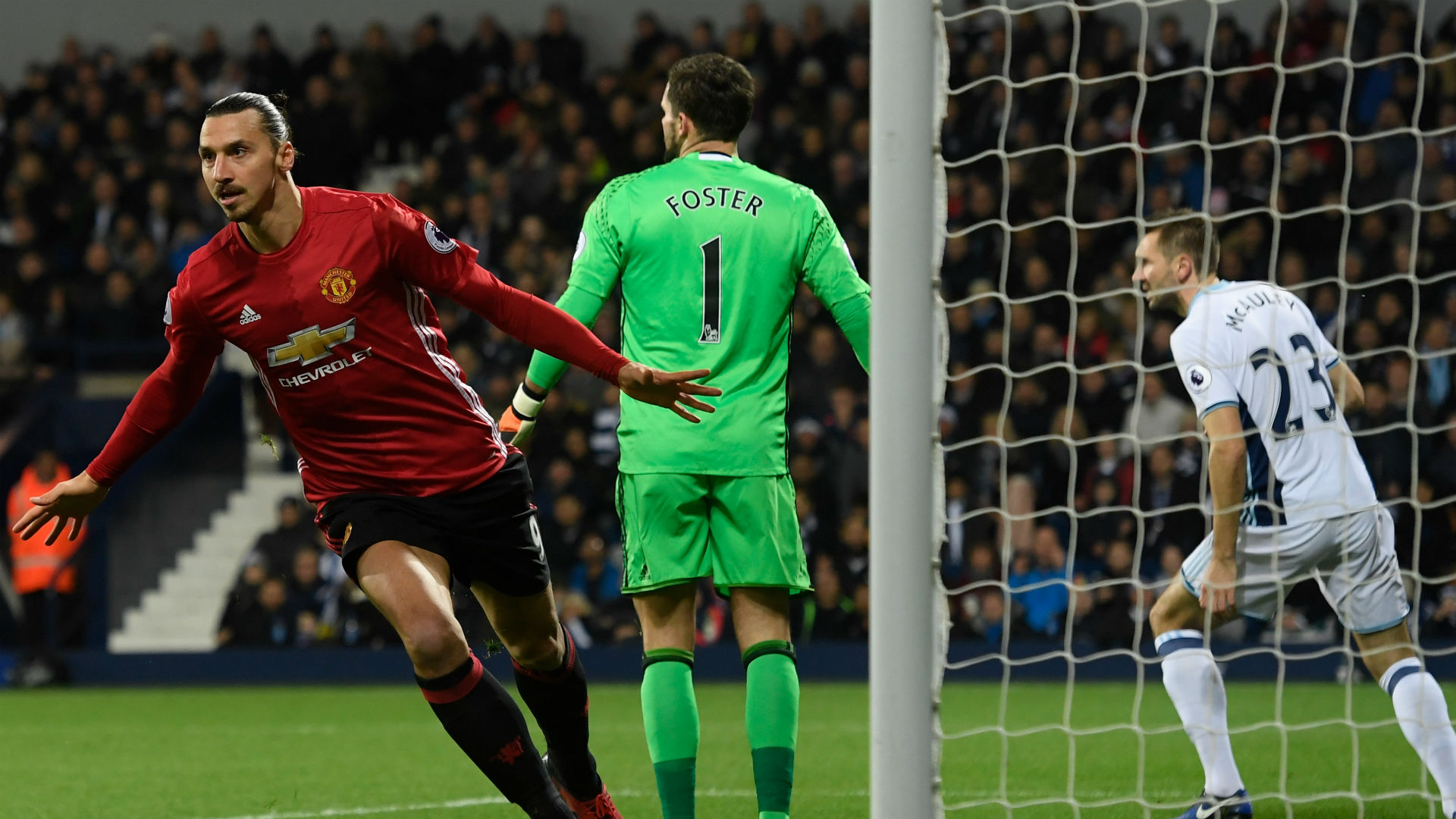 Ibrahimovic gave United the perfect start inside five minutes, steering a header past Ben Foster after being found by a magnificent first-time cross from Jesse Lingard, who had made an excellent run down the wing. It was the 15th goal of the Swede's United career, and his seventh in the last seven games during a spell which has seen him become increasingly pivotal to the Red Devils' cause.
He could have seen red before half-time on another day, with his late, forceful shoulder charge flooring Craig Dawson long after the ball had gone. But with Anthony Taylor's yellow card came a reprieve and the opportunity for United's talisman to continue to lead the charge.
Eleven minutes into the second half he had another goal, taking the ball from the corner of the area, flicking it past Gareth McAuley and then drilling a shot which deflected off Craig Dawson and escaped Ben Forster into the far corner. The one United player who is always full of confidence had injected yet another big dollop of it into his side and they finally had the two-goal cushion they have regularly lacked in recent weeks.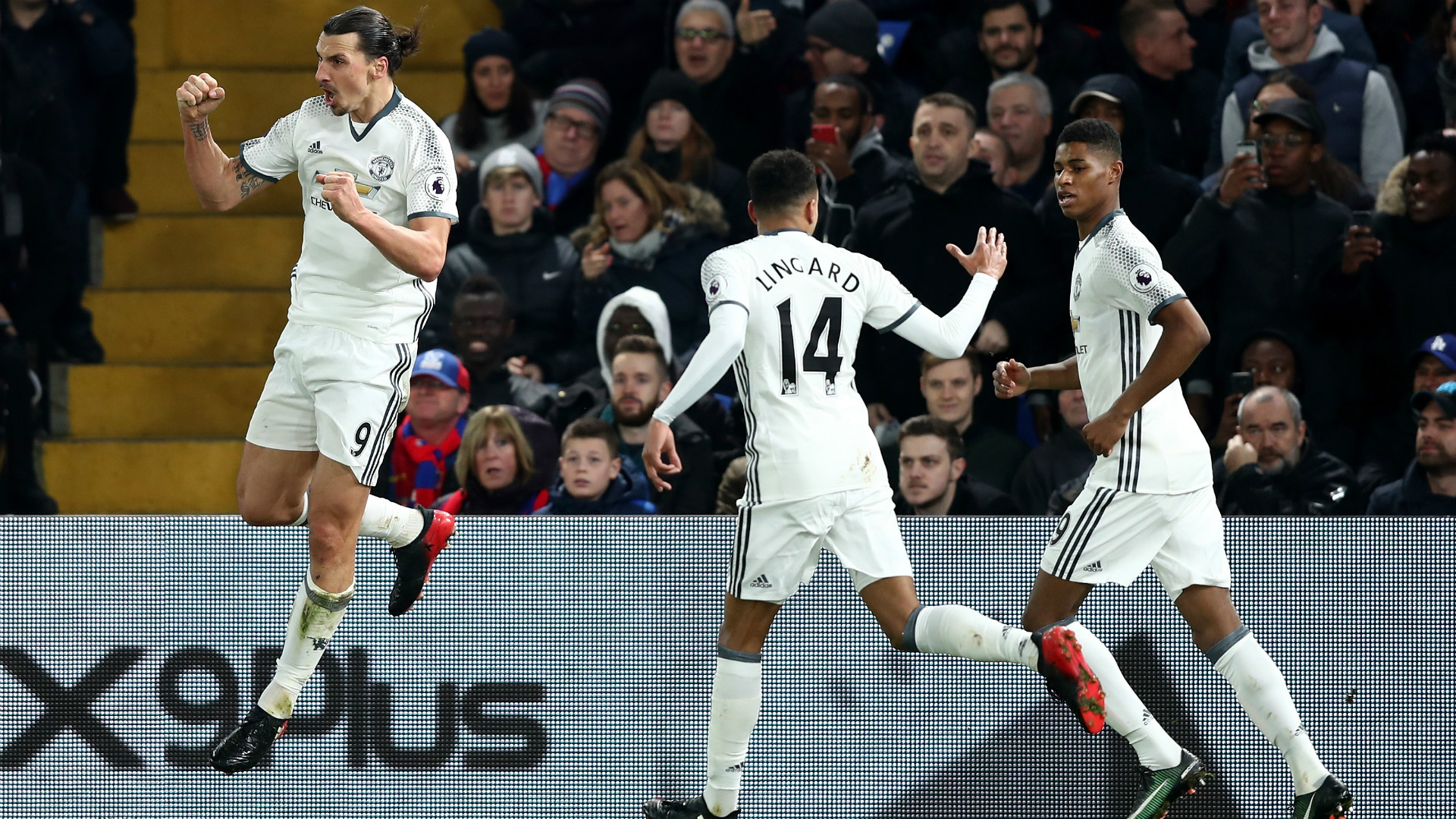 Far from a fading force, Ibrahimovic is getting better and better. The lack of pace is no problem for him since he reserves energy so cleverly over the course of 90 minutes that his burst of speed is still there in the final seconds just as it is early in a game. Not only that, he is becoming more and more of a leader, and a man with 470 career goals to his name is never something to be sniffed at.
Smalling back for Man Utd after eight week absence
Not only is he already on the verge of racking up a 10th straight season of 20-plus goals, he's also on course for a sixth successive campaign of 30 or more. And all this in a league which was supposedly too big a tough for him.
Zlatan might have the big mouth which riles many football fans but surely nobody can claim he doesn't back it up, particularly when he is ramming the misguided obituaries down the throats of more and more critics with every game that passes.