Antonio Conte has all but confirmed the club's decision to sell Oscar to Shanghai SIPG after they received a £52 million bid for their playmaker last week.
A reported £20 million-a-year contract, which will almost triple his current salary at the Stamford Bridge club, has also convinced Oscar, who is set to leave the club where he has spent the last four-and-a-half-years.
How Ronaldo has evolved his game
The Blues boss believes that although the deal is "incredible" for Chelsea the club will miss their midfielder, and praised the outgoing star for maintaining a professional attitude throughout his time at the club.
"Oscar is a really good player," Conte said at a press conference at Cobham Training Centre. "A good player. For me, I was very proud to have him in my squad and have him as my player.
"I'm proud of his attitude, his commitment and his behaviour, which have been fantastic. I have great respect for every decision made by a single player. If you ask me, 'are you sorry?', then yes, I am sorry.
"I am sorry because he's leaving as a really good player and a really good man. I must be honest about this. But I also understand him and his decision."
Conte hinted that talks for the Brazilian's replacement may take place ahead of the January window with his board, and gave an insight into how the club came to their decision over the sale of Oscar - as well as revealing whether he could one day coach in China.
"I think, in this situation, I'd prefer always to take the decision with the club. Together. To take the best decision. Sometimes you can say 'no', but other times you have to say 'yes'.
"But, for sure, this market is an incredible market. It's a great opportunity for all: for the coaches, also, not only for the players. They are offering a lot of money.
"For sure, you can think also for one second, or 10 seconds, but it's very difficult not to think about it. Above all if the offer is amazing, is incredible. For this reason, I think I can understand if some players say yes to this.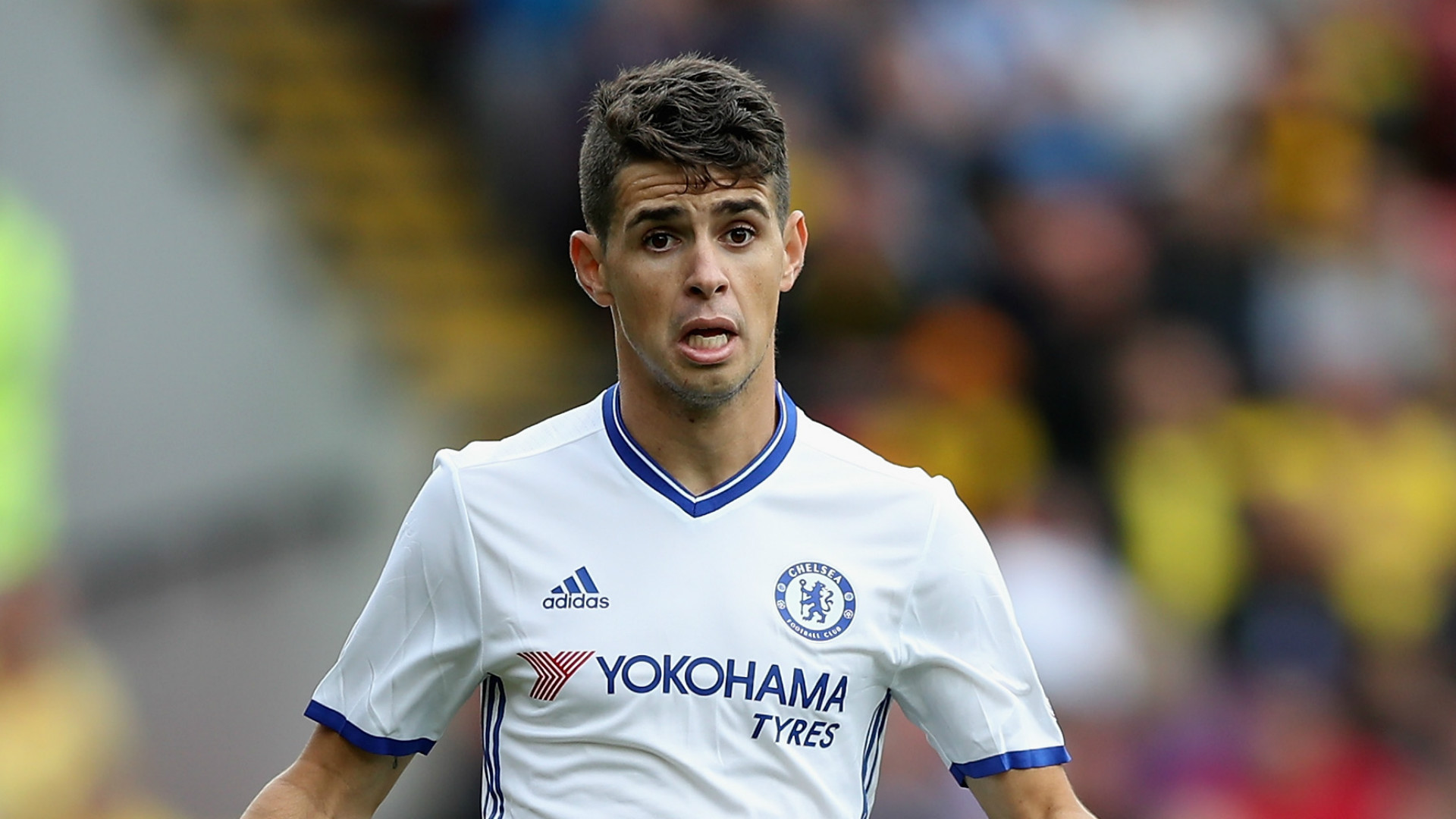 "Sometimes it's very difficult to face this situation. But I think, also, that we are in the best league. Now, to arrive in the Premier League is a great opportunity for players and for coaches, to fight for the title against fantastic players and coaches."
Conte signed off by saying that he believes the Premier League is still the world's best and that players must maintain a passion for the game, despite the huge sums of money that are involved.
"England is the best in the world if you have ambition to test yourself against the other teams with this reality. Before the money must be the passion, the passion for the sport, for football.
"We started to play when we were children without money, and only for the passion. Then, also, came money but the passion is more important than money, for me."