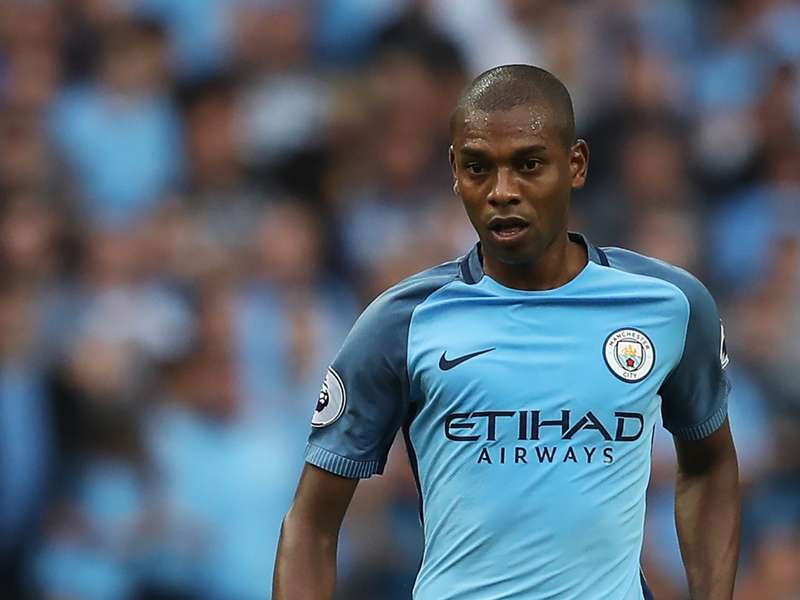 There is a very good reason why neither Manchester City nor Fernandinho are rushing through a contract extension - his current deal doesn't actually expire until 2018.
Zabaleta glad 'strange' run is over
It is widely believed that Fernandinho is one of seven City players whose contracts expire at the end of the season, and indeed that he is the only one of the seven to be offered a new deal.
But there had been some concern among City fans that he could speak to other clubs about a free transfer from January 1.
It had even been rumoured in Italy last weekend that Juventus were ready to pounce given the supposed uncertainty surrounding his future.
But the Brazilian signed a five-year deal when he joined City from Shakhtar Donetsk in 2013 and he still has 18 months to go before it expires.
It is understood that all parties are keen for the midfielder to extend his stay at the club, and that a new deal could be finalised in the New Year, but there is no rush to conclude talks.
'If Pep was an English coach, fans would be going bananas' - Redknapp
City are likely to say goodbye to Pablo Zabaleta, Gael Clichy, Bacary Sagna, Willy Caballero, Jesus Navas and Yaya Toure when their deals expire in the summer, and all men will be free to speak to prospective new clubs at the turn of the year.
But Fernandinho, who has proven so important to Pep Guardiola's plans so far, will not be joining them.