---
COMMENT
---
In the midst of constant questions over their contract negotiations, Mesut Ozil and Alexis Sanchez have kept quiet and continued to do their talking on the pitch.
The majority of those who follow Premier League football are fully aware that the former Real Madrid and Barcelona stars are two of the top flight's most entertaining and exciting players. Alexis has shown his versatility while having a hand in 25 goals (18 goals, seven assists) in his last 25 league appearances, and Ozil has added a new goalscoring touch to his game by netting eight times already this season.
Enough has been written, discussed and repeated about the qualities of Alexis in particular, but why exactly is the 27-year-old coming to the fore this season and having more of an influence on his team-mates than ever before?
"He's such a complete player," Nacho Monreal said before Saturday's encounter with Stoke City at the Emirates Stadium. "He's very good in the air despite the fact he's not the tallest. He has a great shot on him, his positioning is very good. He chips in with the goals and, really, he has everything.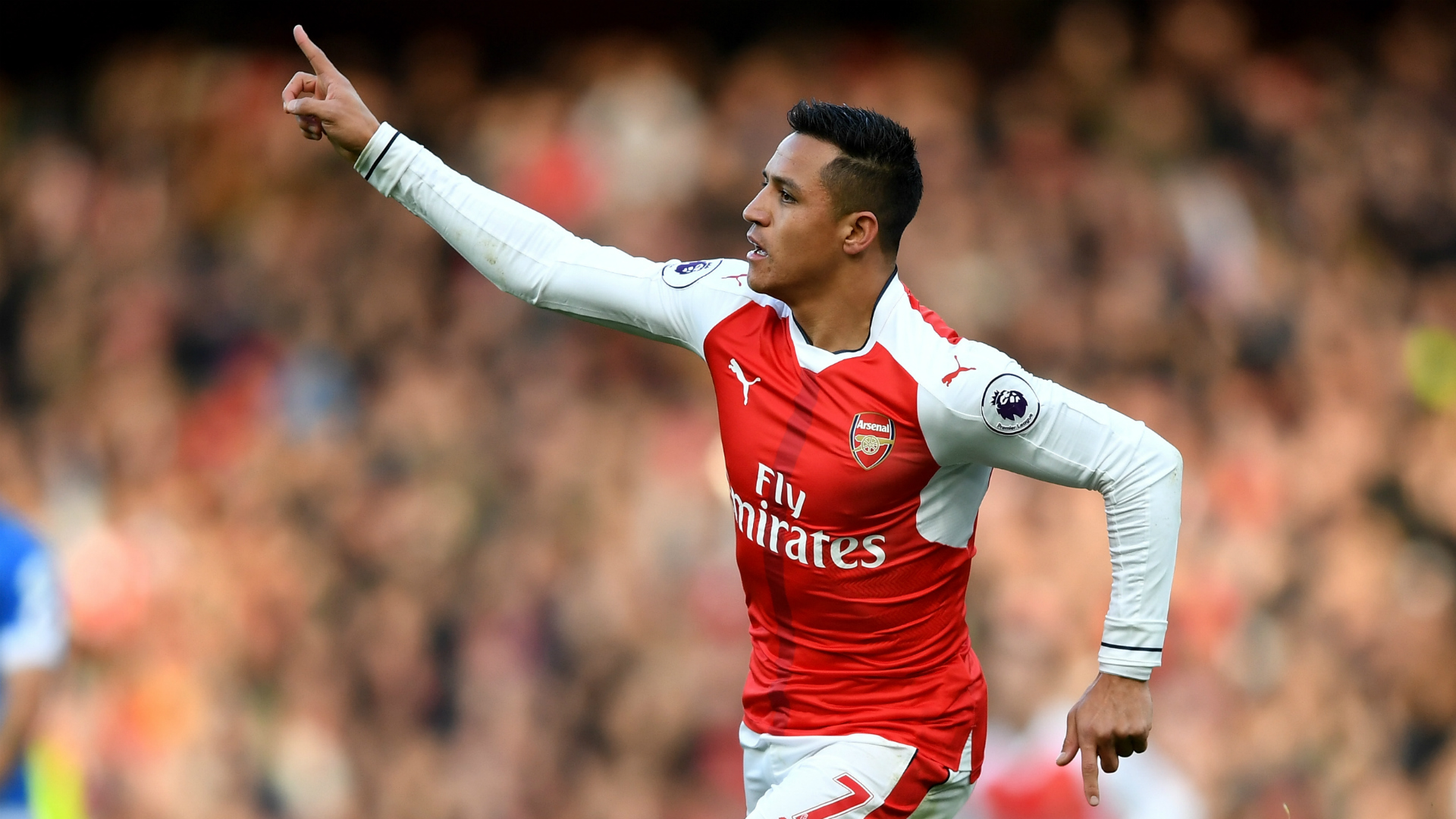 "What I would say is that it's his ambition that makes him such a great player. He just wants more at all times and for example, if he gets subbed off when we are winning 3-0, he's not happy because he wants more, he wants to play more and he wants to keep improving.
"That's good for him, because he keeps pushing himself and it's good for the team because it obviously gives us that driving force."
Alexis certainly has an intense will to win and has played as much of a part as anyone in Arsenal's ability to penetrate teams in the final third this campaign, including the supposedly weaker sides they dropped points against in the 2015-16 campaign. The Gunners have played a higher proportion of their passes (36.5 per cent) in the final third of the pitch than other team in the league so far this season, and Saturday's 5-1 thrashing of West Ham once again showed what Arsene Wenger's team can do when they are at their brilliant best.
Admittedly, the Hammers were considerably inferior opposition in their current state, missing key defenders and described by manager Slaven Bilic as losing the intensity they had last season, but Alexis' hat-trick nevertheless helped to build on the powerful negotiating position his form has put his agent Fernando Felicevich in when it comes to his next contract. Talks are likely to drag on into 2017 as a result.
This is the Chilean's joint-best goal return after 14 appearances of a league season during his time in Europe and he is just two away from matching his total (13) for the entirety of the 2015-16 Premier League campaign.
From playing barefoot on the streets of Tocopilla with rocks for goalposts to potentially becoming one of the highest-paid stars in the Premier League, Alexis has come a long way to become the player who has lit up Chile, Argentina, Italy, Spain and now England.
Off the pitch, it is clear that what gives him the most satisfaction right now are his two golden labradors Atom and Humber, who have gained cult status among Arsenal's social media army after Alexis created a dedicated Instagram account for them (to date, it has amassed over 15,000 followers). A sit-down interview with the Gunners in-house media arm on Friday, in which he spoke of his love for his dogs, certainly catered to those fascinated by his furry friends and was perhaps planned to make him feel even more at home in north London.
The curiosity over Alexis' private life is understandable. He is a relatively quiet character who spends much of his non-football time with a small, close circle of Spanish-speaking friends.
Faced with the opportunity to draw Arsenal level with Chelsea at the top of the table on Saturday, the Chilean will look to replicate the display he turned in when he scored twice and assisted another in the 3-0 win against Stoke last January. If he is successful, you can be sure that he will head home after the game to cuddle up to his favourite four-legged pals while the zeros continue to be added to his contract proposal.