---
COMMENT
---
Diego Costa is decisive. In big games, smaller games, home or away, the striker makes the difference and he did so again as Chelsea extended their lead at the top of the table over Manchester City after a clinical performance at the Etihad Stadium.
Chelsea stars' tribute to Chapecoense
Gary Cahill's own goal at the end of the first half left the Blues in need of some soul searching, but Diego Costa provided the inspiration by scoring the equaliser and then acting as the perfect target man as he set Willian clear after a lightning fast counter-attack to win all three points.
Costa has gone clear of Sergio Aguero as the Premier League's top scorer, with 11 goals, in a game where City wasted a host of chances. Costa's first goal came against the run of play thanks to the magic of Cesc Fabregas to pick him out from a deep position.
Just as Chelsea have mastered the art of winning without dominating matches, Costa has mastered the art of scoring decisive goals away from home and has scored in six of his last seven away games.
Twitter reacts to Cahill own goal
He possesses the abilities of a poacher, a target man and a deep lying forward, and his assist record is remarkable as he earned his fifth of the season with Aguero lagging badly behind with one.
Costa's performance in Manchester proves he is talismanic for Chelsea and has everything needed to help fire them towards the title after recovering from a bad last season last year when his side finished in tenth place.
There were times when Costa had to be patient during this game and he was isolated in the first half, touching the ball only 12 times, which was fewer than any other Chelsea player. He did, however, keep John Stones and Nicolás Otamendi occupied at all times and proved this when he chased down the England international to force him into a woeful mistake in his own box, early in the first half.
Aguero horror tackle sparks ugly scenes
Costa's goals have come in all but two of Chelsea's Premier League games this season and they also come in all shapes and sizes. Chelsea have a striker who makes them the envy of the whole of Europe and, after a summer of chasing Romelu Lukaku, might need to rethink about what they have already got.
Antonio Conte should take much of the credit, though, having thoroughly prepared his beast for battle over pre-season by boosting his fitness levels to new heights and putting him in a fluid front three where he has Eden Hazard, Pedro or Willian to play up with.
Much of his anger has been controlled and Chelsea have the ultimate weapon up front, while ironically, Aguero looks out of sorts after missing chances and losing his head late on with an ugly challenge on David Luiz.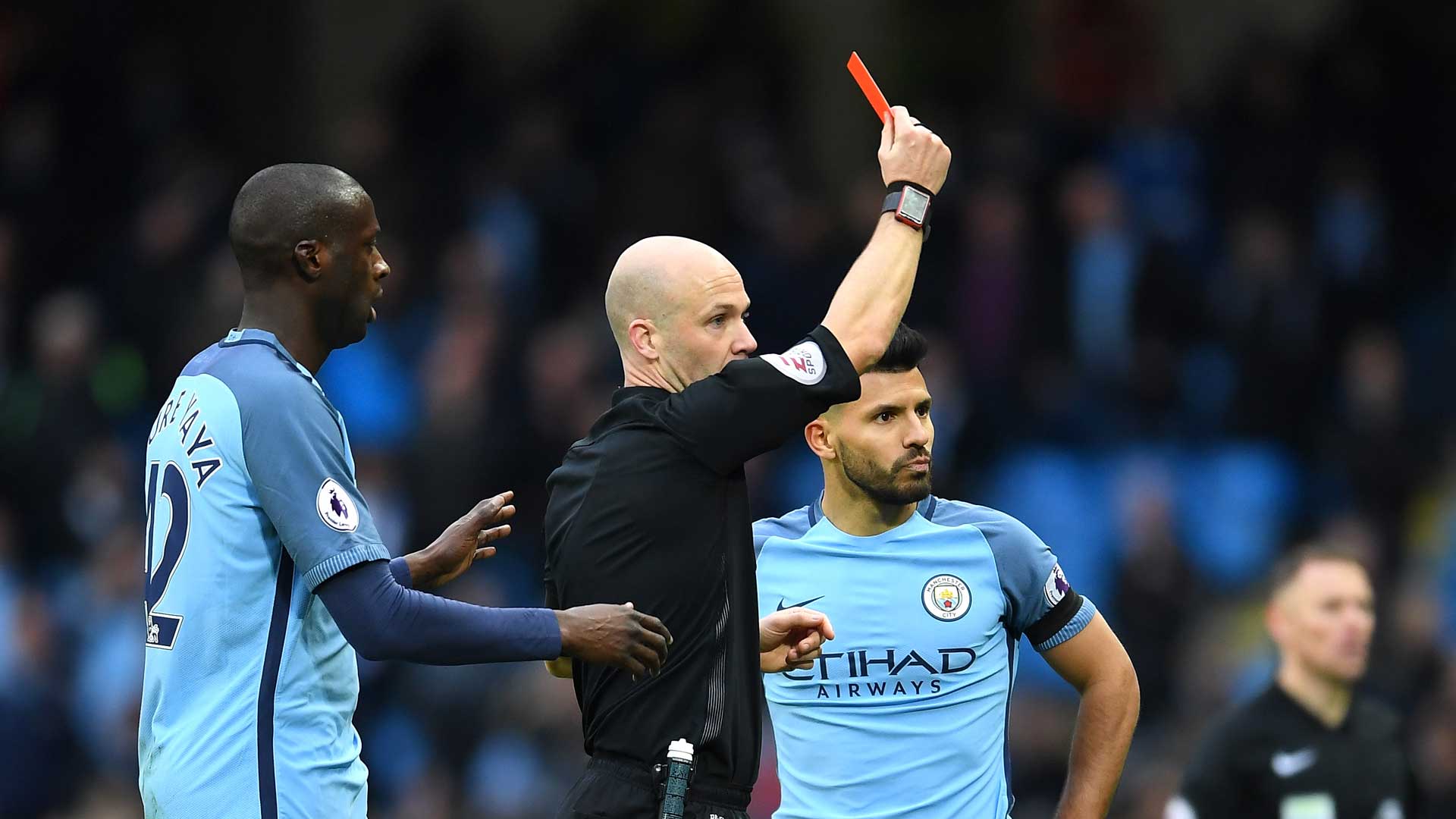 The tackle was dangerous and borne of frustration, and it was not too unlike some of Costa's behaviour last season. Conte, however, is in his striker's head and his energy has been optimised to be impossible to stop.
Twitter reacts to De Bruyne's miss
Defenders don't know whether to mark him tightly or stand off him with Costa possessing both power and pace, allied to a great passing range. He is ahead of his rivals in terms of the statistics, but also all-round influence on the pitch.
He looks like a Premier League title-winning centre-forward all over again, this season.