Pedro produced a world class moment of skill to stun Tottenham Hotspur at Stamford Bridge, who really should have gone into half-time one or two-nil up against Chelsea after a masterclass first half.
In the first half, Mauricio Pochettino's men demonstrated how to play against Chelsea's 3-4-3 formation. They're the first team to score a goal past the Blues in this system, after Christian Eriksen's 11th-minute strike.
How long is Coutinho injured for?
Thibaut Courtois and Chelsea conceded their first goal in six hours of football in the Premier League and it looked as though they could lose their 26-year undefeated streak against Tottenham, and six-game winning streak on the same night.
Dominated, harassed and bullied by an energetic Tottenham side, Pedro produced a moment of Eden Hazard-like quality to prove that Spurs really do have a magical curse at their rival's stadium.
Spurs' response was reminiscent of last season where they lost their heads and allowed Chelsea to mentally crush their spirits, despite showing exactly how you need to play against a Conte side.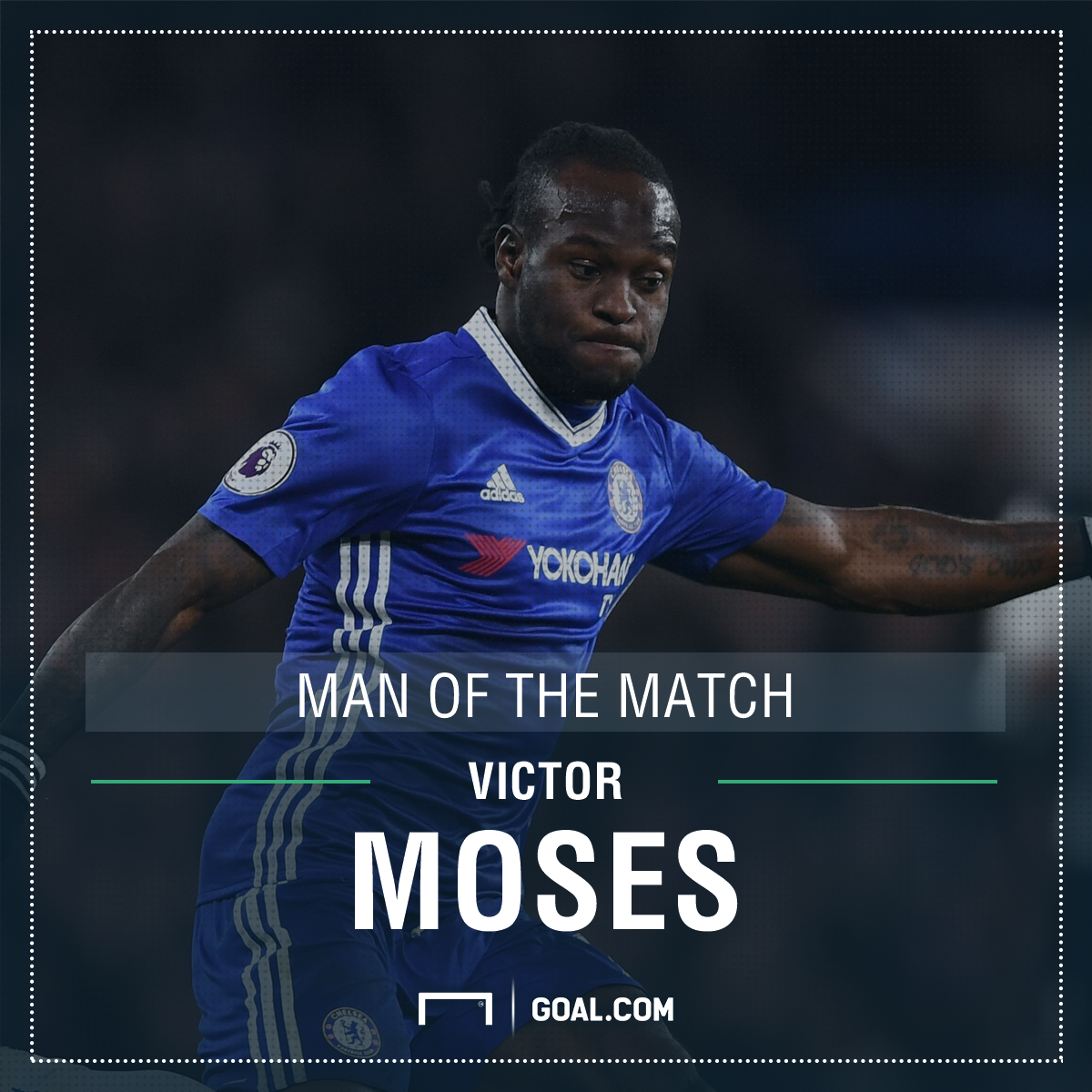 Diego Costa's hard work for the second goal allowed Victor Moses to double the lead in the 51st minute, but Chelsea didn't produce anything like the home form that they did in their previous three games.
Chelsea were buoyed in the second half, but looked just as likely to make it 3-1 as Spurs did to make it 2-2 with Dele Alli unlikely to be called offside in the 70th minute, but with Costa having chances and moments to kill his rivals.
Conte went defensive from there on in, bringing on Branislav Ivanovic for Moses - and Oscar and Willian for Pedro and Hazard - which ultimately helped him get all three points.
Child abuse is football's worst-kept secret
In fact, for the first time since their win streak began, Chelsea were second-best overall on the night and produced a different type of win than in previous matches. But it was a supremely resilient one.
Chelsea are clinical and optimised which means they can win all types of match, whether dominant or second-best, which will worry the likes of Manchester City as Chelsea climb back above them in the Premier League.
Chelsea produced their 26th win against Tottenham in the Premier League and have now not lost to the north Londoners in their last 30 matches at Stamford Bridge, but Pochettino will realise he had a chance to break the run and put to bed last season's draw here, which cost them the Premier League title to allow Leicester City to win it for the first time in their history.
The Blues get the bragging rights and heap more pain on Spurs, who lost their unbeaten record in the Premier League, but continue a darker record of only winning one game in their last 10 matches.
Chelsea will have to be better in the coming trip to Manchester City as all eyes will be on the top of the table clash, City will punish Chelsea more if they are as sloppy as they were today in possession and perhaps now, Conte's men have had their 3-4-3 weaknesses exposed by the brilliant Pochettino.
Costa, Hazard and Pedro can win any game, even when things are going against their side and Willian's return just adds to their amazing fire power. Pedro has now been involved in eight goals in his last six games and continues to get better, game by game.
Meanwhile, even aside from his stunning equaliser reaching new heights in English football as he finally makes his £21 million price tag look like a great bargain - as Chelsea top the league once again.