Cesar Azpilicueta is sure Chelsea can remain top of the Premier League this season after they leapfrogged Liverpool and Manchester City into pole position on Sunday.
Chelsea go top as Diego Costa proves he's the Premier League's best striker
Diego Costa's goal proved the difference as the Blues beat Middlesbrough 1-0 at the Riverside Stadium to go top of the league at the end of a match week for the first time since they won the league in May 2015.
Antonio Conte's men kept their sixth successive clean sheet in the Premier League, but had to battle for the points against a committed Middlesbrough side, and Azpilicueta believes that being top will give him and his team-mates even more confidence.
"Always a win and to be top of the table gives you more confidence because this is where we want be and, obviously, even at this stage, it is important," Azpilicueta said after the game.
"I enjoy winning, we are in good shape and we are keeping clean sheets, we are scoring goals and that's the most important thing. We, the players, are enjoying the way we are playing. It is still a long way to go, but we climbed to the top of the table when we had the chance and we have to keep working.
Liverpool better than Bayern and Man City, claims Hojbjerg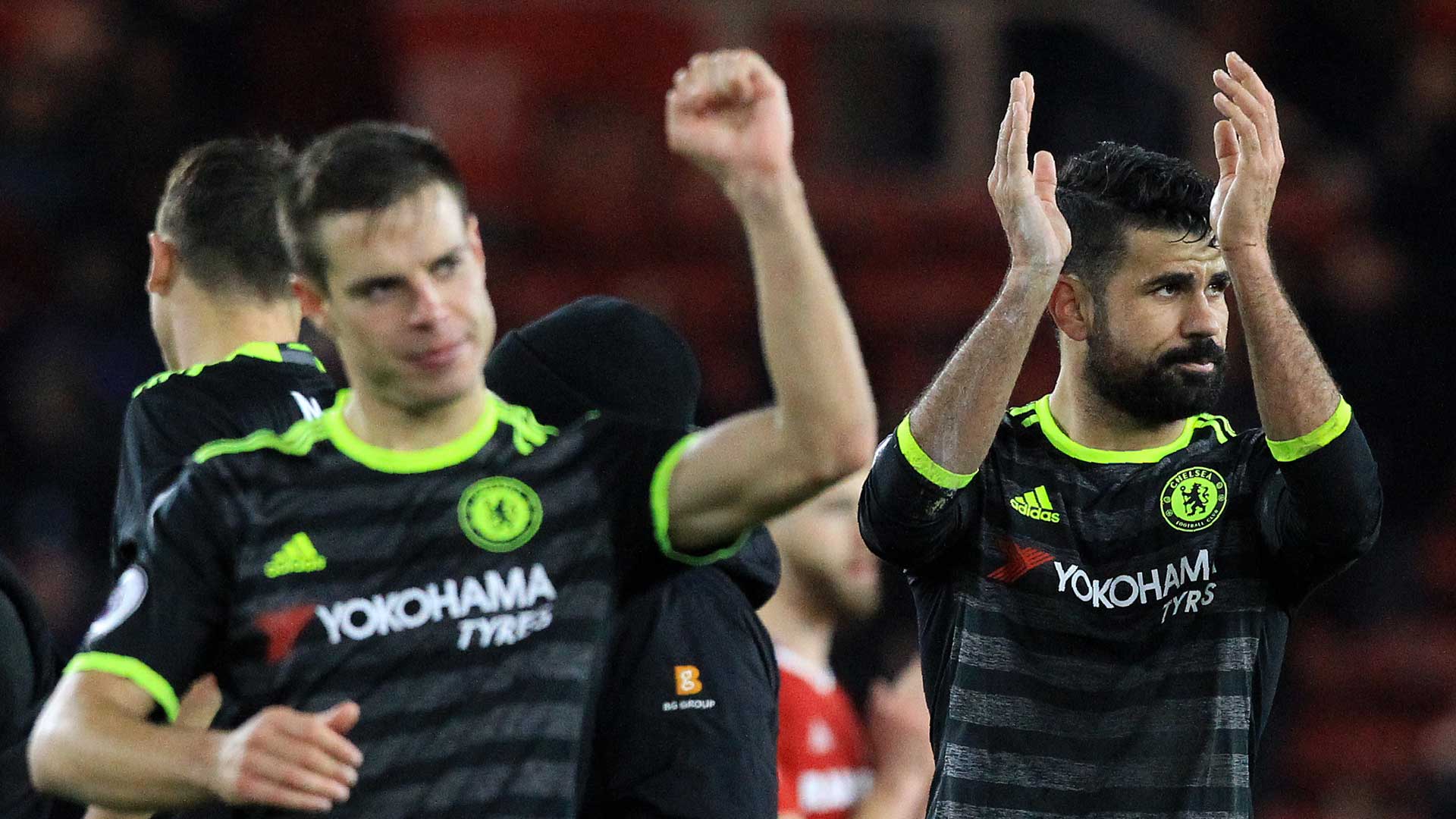 "The most important thing is to finish, in May, in this position. We are there and we are working to keep this place and to try to be there at the end of the season."
Azpilicueta is enjoying playing in a new role at centre-back, alongside David Luiz and Gary Cahill, but had to battle more for the win against Middlesbrough than in recent games against Everton and Manchester United.
He echoed Conte's comments about "suffering" to get the win against Middlesbrough, who pushed for the equaliser in the second half as Chelsea failed to finish the game off.
Ronaldo: I've done everything to win Ballon d'Or, I want it
"We know every game is different," he added. "We would like to win every game 5-0, but we know that's not possible.
"The opponents they play and, today, against some moments we had difficulties but we suffered together and the most important thing is that we have the three points, they are massive points."