Antonio Conte thinks Eden Hazard is central to the way Chelsea are playing at the moment, with the star key to his side's run of five consecutive Premier League wins.
The Belgian has netted a career-best of five goals in his last four Premier League games, helping the Blues reach a position where they are one win away from going clear at the top of the table after Liverpool's 0-0 draw with Southampton.
Chelsea will travel to the Riverside Stadium to face Middlesbrough on Sunday and Conte admitted that Hazard is vital to his side's chances of continuing their run.
"I like to see my players always involved in the project when we are playing," Conte told a press conference at Cobham Training Centre. "You can see Eden is always involved in the game, not calm and off during the game.
"He always stays in the game and he's always a point of reference for his team-mates. I think he's fantastic for this. It's great for us, for his team-mates to see Eden is always in the right position to receive a pass.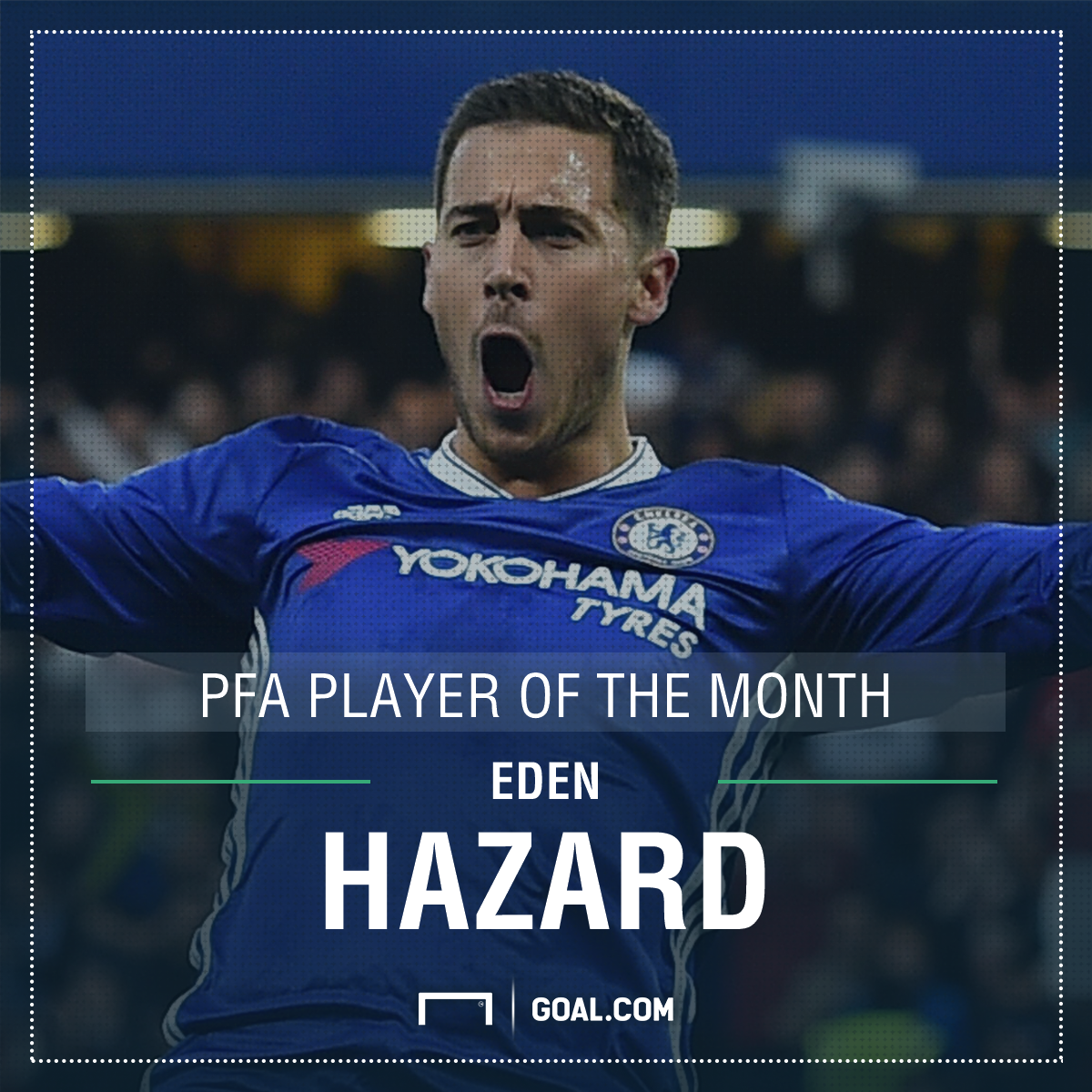 "I'm seeing a lot of positive things for Eden, with the ball and without. It's important, because to be a complete player you must perform in both phases, with the ball and without the ball. It's important."
Hazard is fit to face Middlesbrough despite an injury scare while on international duty with Belgium, while Diego Costa has also been passed fit after training with Chelsea since Wednesday.
Chelsea have remained unchanged in their last four games and are likely to line up the same way again, with Pedro joining Hazard and Costa in attacking roles.
And Conte explained how the three have been working together to unlock defences, stating: "From the position of Hazard when we have the ball, you can see that he has freedom.
"But that is always with respect to the other roles and the other two strikers, Costa and Pedro.
"For this reason always there is a rotation of these three strikers. Then I think in this system Eden is working a lot without the ball, but in a position more advanced than before. For him, it's better. For him, for Willian, for Diego, for Pedro.
"Eden is a player that can be decisive during the game. Eden and also Diego, Pedro, Willian. We have many players that can be decisive during the game. It's important to put these players in the best position for their talent and for me it's important to see."
The 25-year-old goes into the game with Middlesbrough after his first ever PFA Player of the Month award, which was handed to him for his form in October.