---
EXCLUSIVE
---
When Jurgen Klopp plotted his summer reconstruction at Liverpool, there were non-negotiable tenets regarding transfer targets. The manager's quality assessment stretched far beyond a player's skill set, considering only those who could ascend when faced with adversity, had the ambition to scale giant expectations, and could match that with total diligence.
Messi, Ronaldo, Suarez? Click here to see the countdown of the 50 best players in the world in the 2016 Goal 50
This was especially applicable to the club's goalkeeping department, which had been light on genuine competition for far too long. Klopp's search for a solution to remedy the issue wasn't an exhaustive one. Under his instruction, Liverpool's recruitment team studied Loris Karius, who was based in "goalkeeper country" at the 49-year-old's former club, Mainz.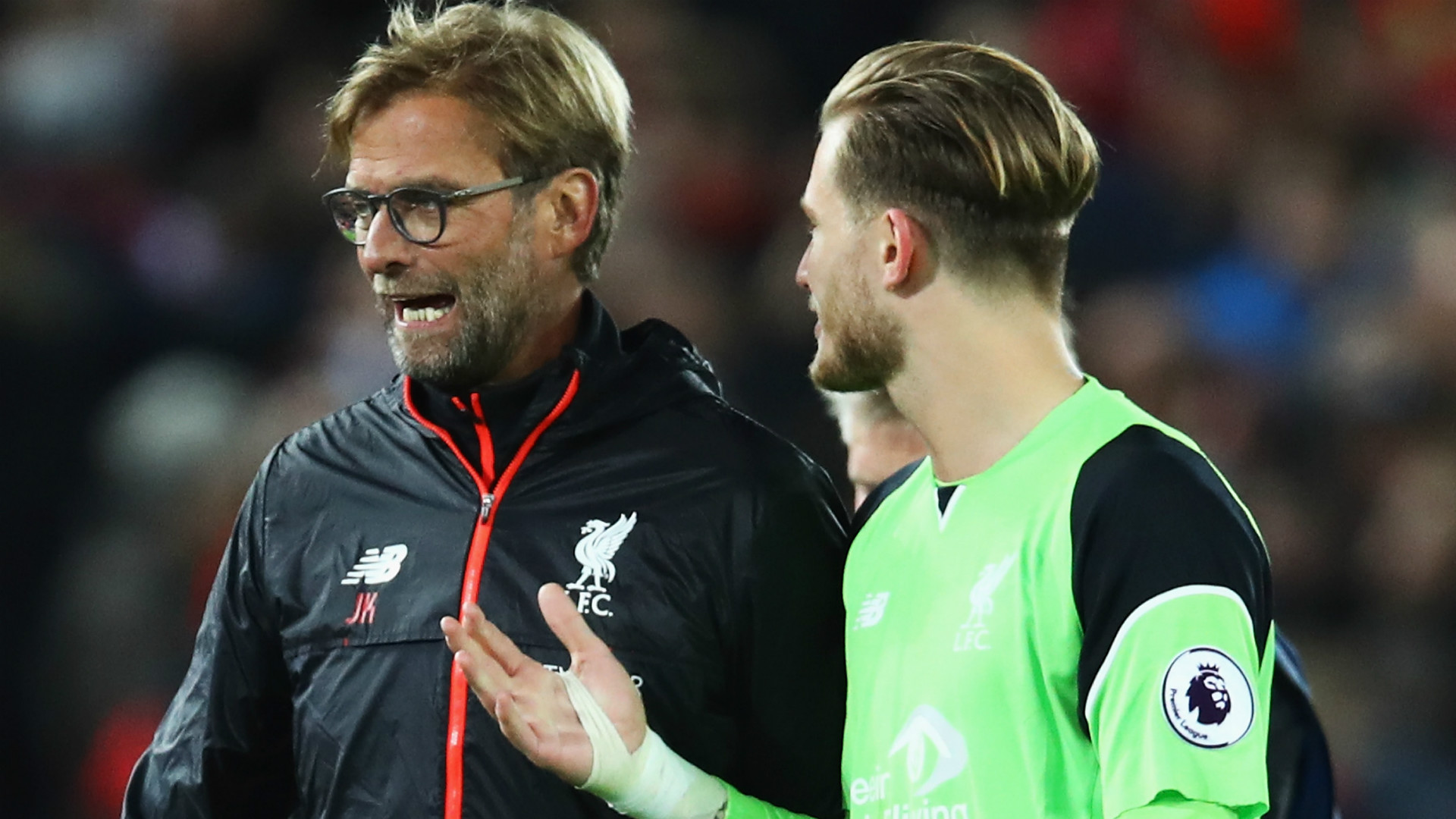 Having analysed close to a century of his appearances in Germany's top-flight, and conducting a thorough assessment of his profile beyond the pitch, the Merseysiders parted with £4.7 million to recruit one of the Bundesliga's most vaunted emerging talents.
"When we spoke, he told me that he's known me for a long time, that I have all the qualities needed to succeed at Liverpool, and he is very confident that I will develop even better with him," Karius explains in an exclusive with Goal, his first major sit down after swapping the city on the Rhine River for the one on the banks of the Mersey.
The 23-year-old's career has been shaped by his willingness to confront challenges most would eschew. His first hurdle came immediately - informing his father, Harald, he would not be pursuing a motocross career. A young Karius had been swayed, instead, by his grandad Karl's passion for football, with his mother Christine approving of the switch.
"My dad always wanted me to get into motocross like him, so I started doing it while I was really young," the keeper, whose introduction to the game came at the other end of the pitch, details. "When I was about four or five, he got me a bike and I would enter races, but one afternoon I went with my grandad to a local ground to watch some football.
"He encouraged me to join in with some of the boys that were training, and I really enjoyed it. I was into it right away and told my dad that I wanted to play football and not do motocross anymore. Of course, he wasn't happy with that in the start, but my mum said to me 'very good' because she felt it was less dangerous."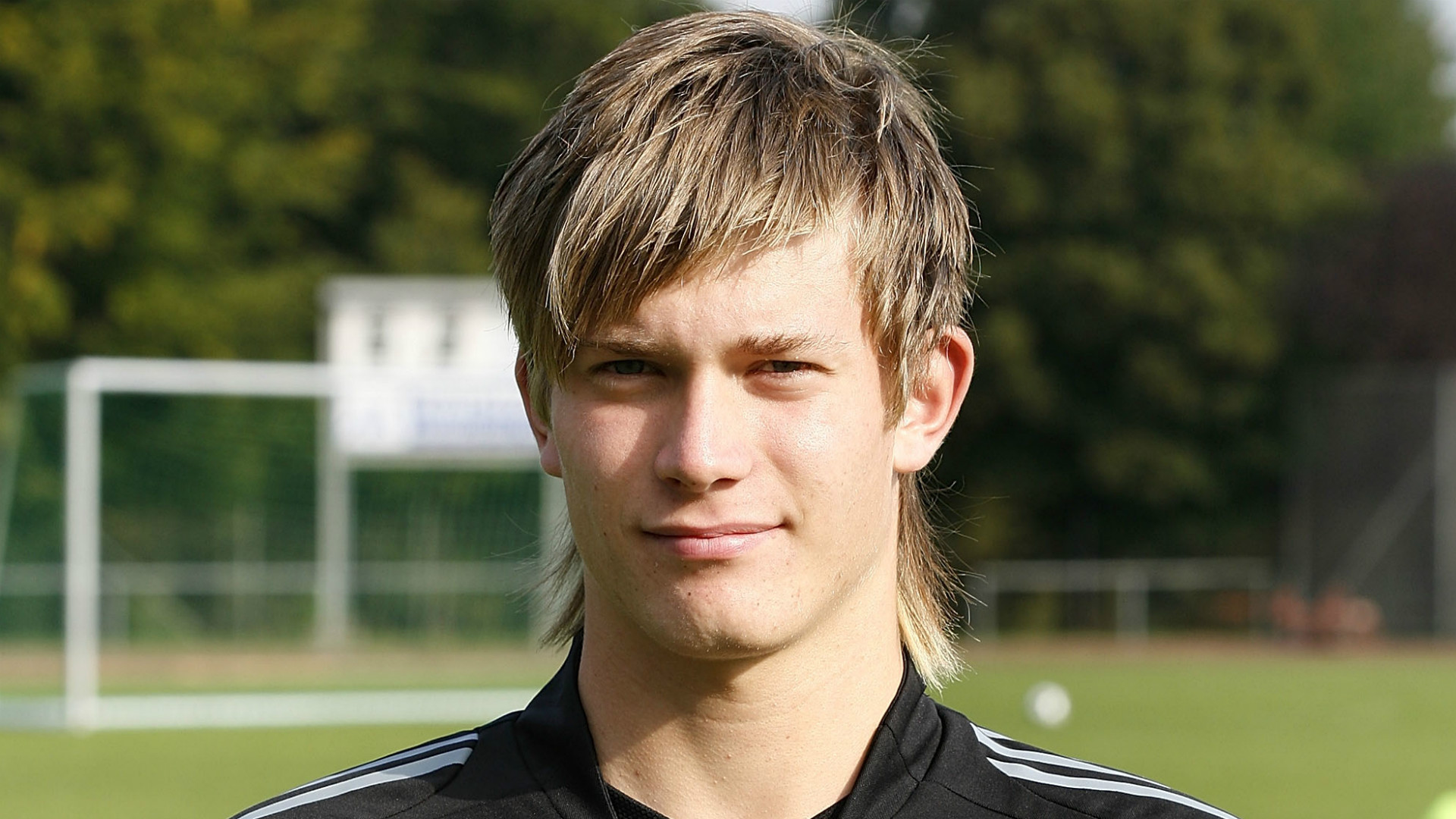 Before he'd entered double digits in age, Karius displayed a propensity for pushing himself, which would underpin his later progress. "When I started, I was a striker for the first few months. Our goalkeeper didn't show up once, and the team was asked who wanted to fill in for him," he reveals. "No-one really wanted to, but I thought it would be an interesting challenge, so I agreed to do it.
"We played in a tournament and I did really well in there, our team looked quite strong and after that when I wanted to return to playing out, the coaches said 'no, you're too good in goal so we're going to keep you there.' From then on, I've been a goalkeeper permanently and as I grew in the position, I really enjoyed everything about it. Over time, my dad started to get into the game as well and loved watching my games.
"After one season [at SG Mettenberg], I moved to a bigger club [SSV Ulm 1846] which was 30 minutes away. My grandad and mom would drive me to training all the time, and from then - around seven to eight - coaches were telling me I had something special and needed to stick with it."
Karius makes constant reference to his family throughout the interview - he has returned home during the break to visit them - fully aware it has been their support, encouragement and guidance that has helped him steer past problematic patches en route to becoming Liverpool's No 1.
Part of this process meant making the difficult decision to detach himself from them at 15 to fast track his development at Manchester City. Now his move to Merseyside demands another geographical separation from his loved ones, but Karius keeps them close - a tattoo on his left bicep reading: 'Other things may change us, but we start and end with family.'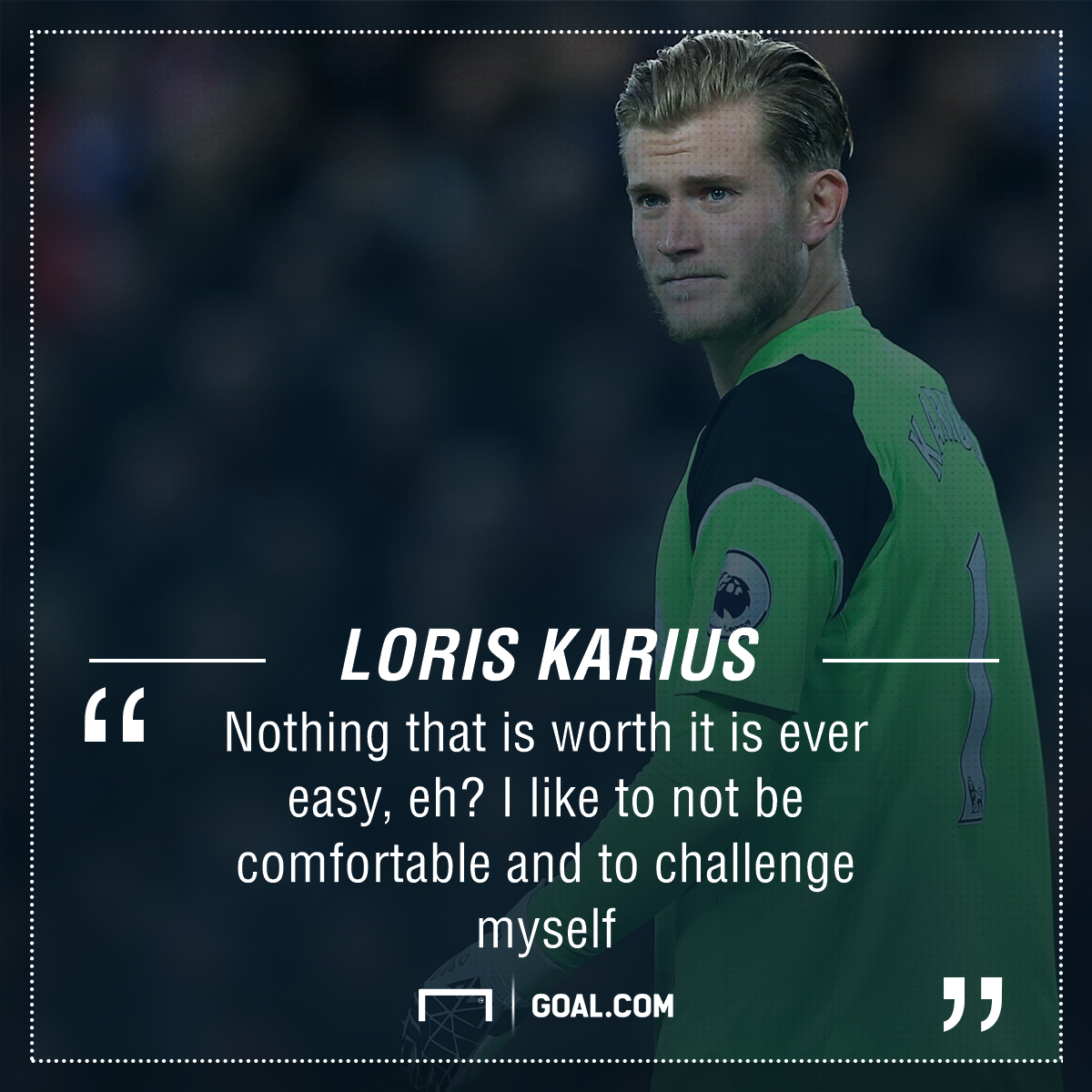 The first split from his comfort zone came in 2009, with Karius describing his two-year period in England as an excellent experience, both professionally and personally. "It took some time to decide, because we had a lot of options and needed to think very carefully as I was young, but it was an important point in my career," he explained.
"At the end the choice came down to City or staying at Stuttgart, but City put so much effort in. They called me every day, they were offering me the chance to train above my age group with Joe Hart and everyone straight away. I looked at it as a big test in terms of football, but also on a personal level. It was a new country, a new language, new teammates and coaching staff - it was a chance to grow as a player but also as a person with all these changed experiences.
"It was very hard in the beginning, of course, to be away from my family and to understand a whole different culture, but nothing that is worth it is ever easy, eh? I like to not be comfortable and to challenge myself, so it was a great decision that helped me grow and I don't regret it."


A fan of Oliver Kahn - the only goalkeeper to win the Golden Ball in World Cup history - while growing up, Karius was grateful to City for accelerating his progress, but soon realised there was a ceiling for youth prospects at the club.
"They showed me the way to get to the first team, and what to do to stay there," he says of his time in Manchester.
"I believed in my process and I wasn't afraid of the difficulties, but the club grew and grew - their focus wasn't really on bringing through youth players anymore and there were many changes.
"It was good because I still got to train with the team everyday, but the negative was there was no way to break through, especially as a goalkeeper. So then came another big decision. I had to think about whether I wanted to take a step back to a smaller club where I could really develop by playing and being in tough match situations, or whether I wanted to stay and say 'well, I'm already at a top club' without having anything to do.
"It was clear to me. I said 'let's take one small step back now, because it will help me take bigger steps forward in future.' I knew if I went to a team where I could play, it would do more for me than sitting around and just waiting all for the status of being at a big club. That maybe would've been easier to do, but it wasn't for me - I wanted to keep testing myself. I think if we look at it now, it all really worked out well."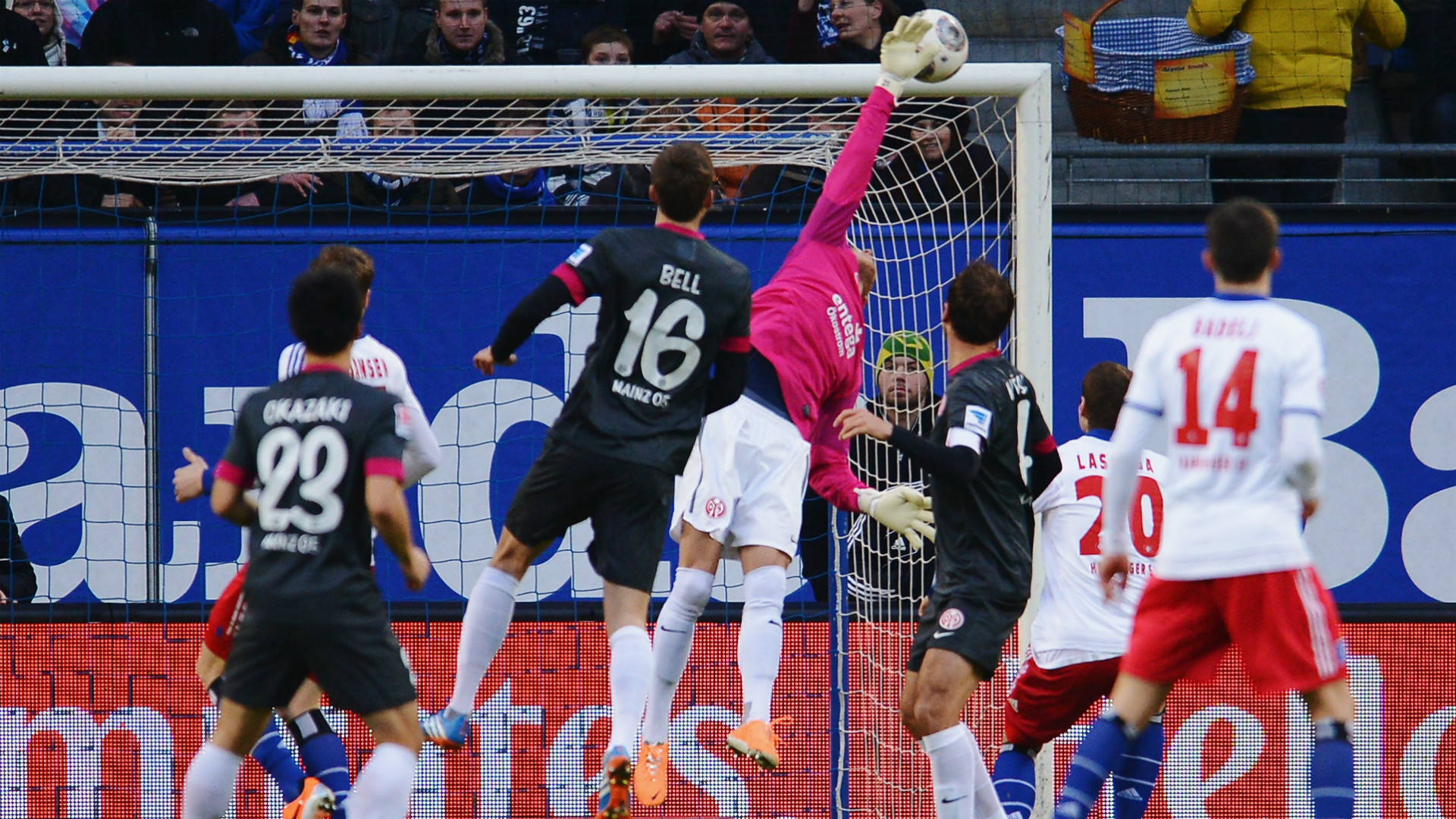 Karius moved to Mainz, the club that offered Klopp his first managerial opportunity, first on loan in 2011 before making his stay permanent the following year. He would finish just shy of 100 appearances for the Opel Arena outfit - staggering at his age - regarded only second to Bayern Munich's Manuel Neuer between the sticks in the Bundesliga.
"At the beginning, it wasn't easy for me," Karius notes, highlighting yet another period of his career punctuated by struggle. "I got in because the other goalkeeper [Christian Wetklo] got a red card [against Hannover in December 2012 - making him the youngest gloveman ever to play in the Bundesliga at the age of 19 years and five months].
"The coach [Thomas Tuchel, now at Borussia Dortmund] took me out and didn't play me again in the season. It was a really disappointing time for me, because I believed I was ready, in good shape and training really well.
"For two or three months, I wasn't all that right in my head because I was young and it was a hard situation for me to understand, to accept that 'okay, it's not happening right now.' I picked myself up and worked even harder to fight for what I wanted. Then exactly one year later, I got another chance and from then on, he never took me out again.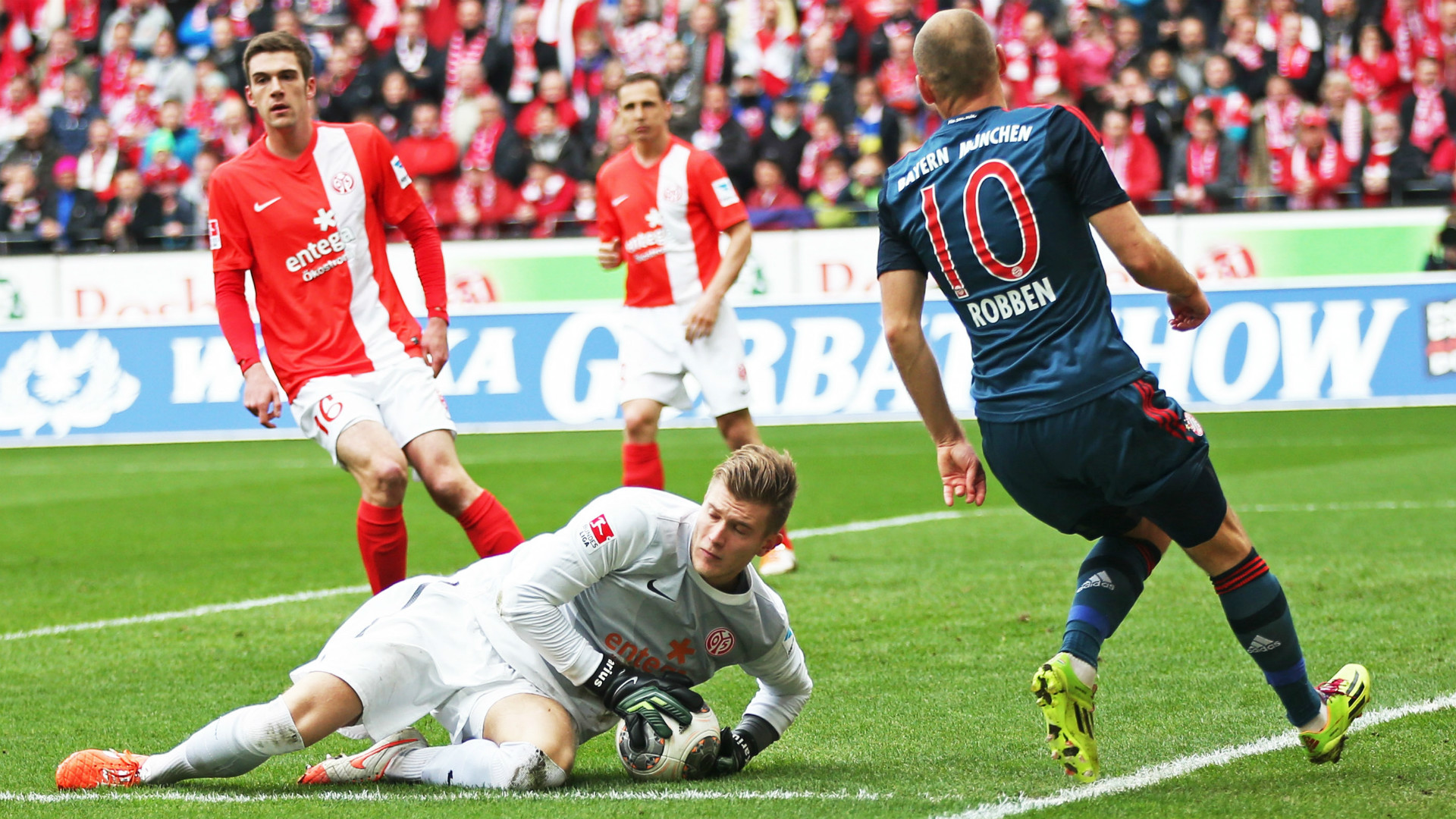 "So it was from the age of 20 when I really started, and from there it all went really fast. When you say 'almost 100 Bundesliga appearances' it sounds so much, but as it came so quickly, it didn't feel like that!"
Athletic, aggressive and excellent in possession, it wasn't long before clubs became alert to Karius' qualities and the low exit clause in his Mainz contract.Florian Goll, his agent and practically an extended member of the family, had been fielding interest all through 2015-16 for the stopper. Having helped map Karius' career since the player's early teenage years, he was given a directive to only discuss "serious offers" with his client at the end of the campaign.
"If you read everything about who is interested in you here, there, and there, you go crazy because there is so much nonsense stories around," Karius says. "I thought there's no need to waste time with this. I wanted to focus on my game and told 'Flo' to handle the transfer stuff, because I trust him fully and know he's always looking out for me.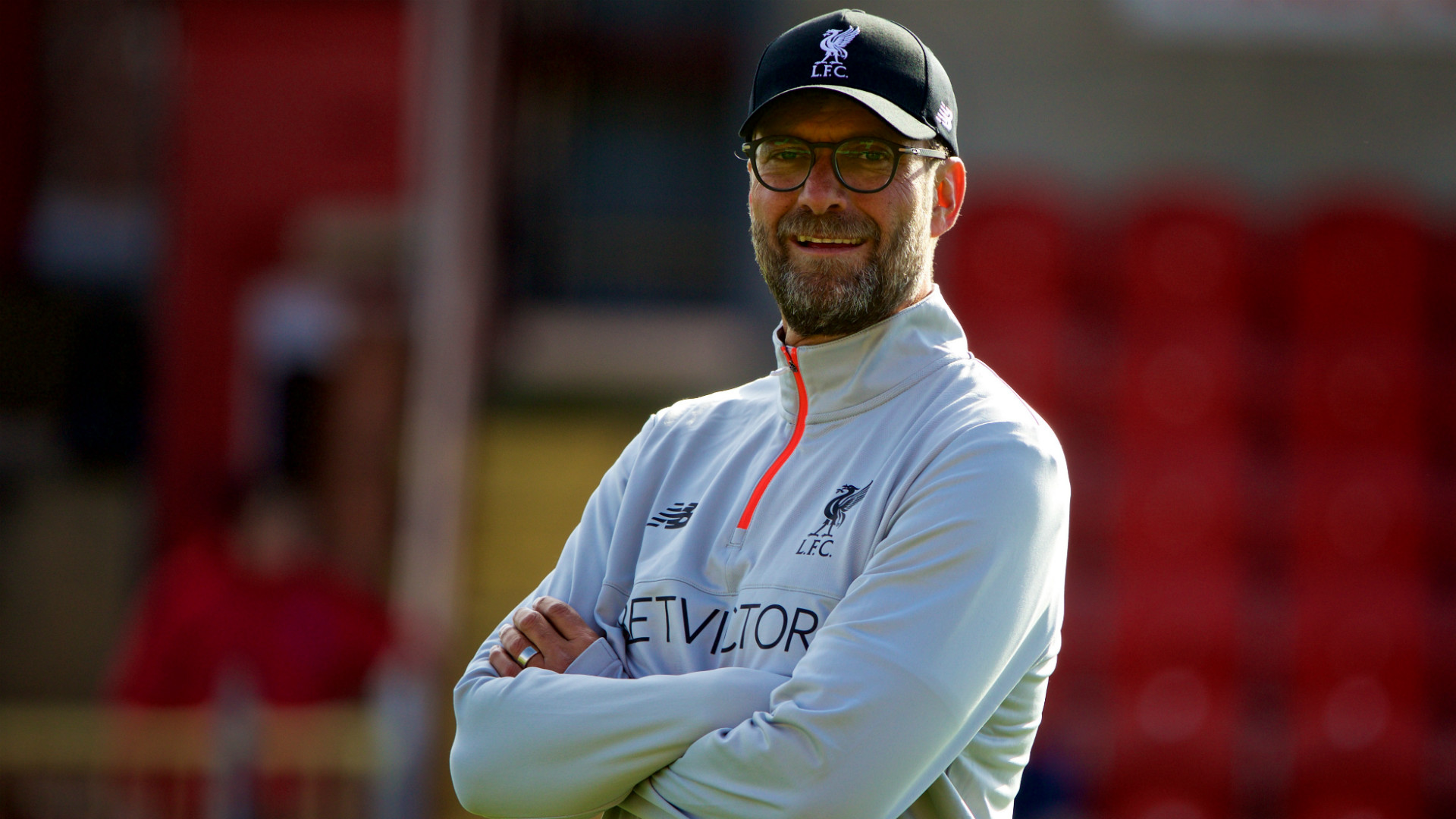 "When I heard Klopp wanted me, I was really excited because it felt like a huge reward after everything I'd been through, and also because I know how hard the manager works for success. I was watching Liverpool already like many people in Germany, who wanted to follow what he was doing in the Premier League.
"You could already see last season the way of playing at the club changed and even though the results now and then weren't always as good as what people wanted, you could notice what he was building and that the team was stronger. I knew that in the summer, with the time he had to create his team with transfers and pre-season, that he would really transform Liverpool. I believed in everything he told me. I had a really good talk with him, and it was not a hard decision to make."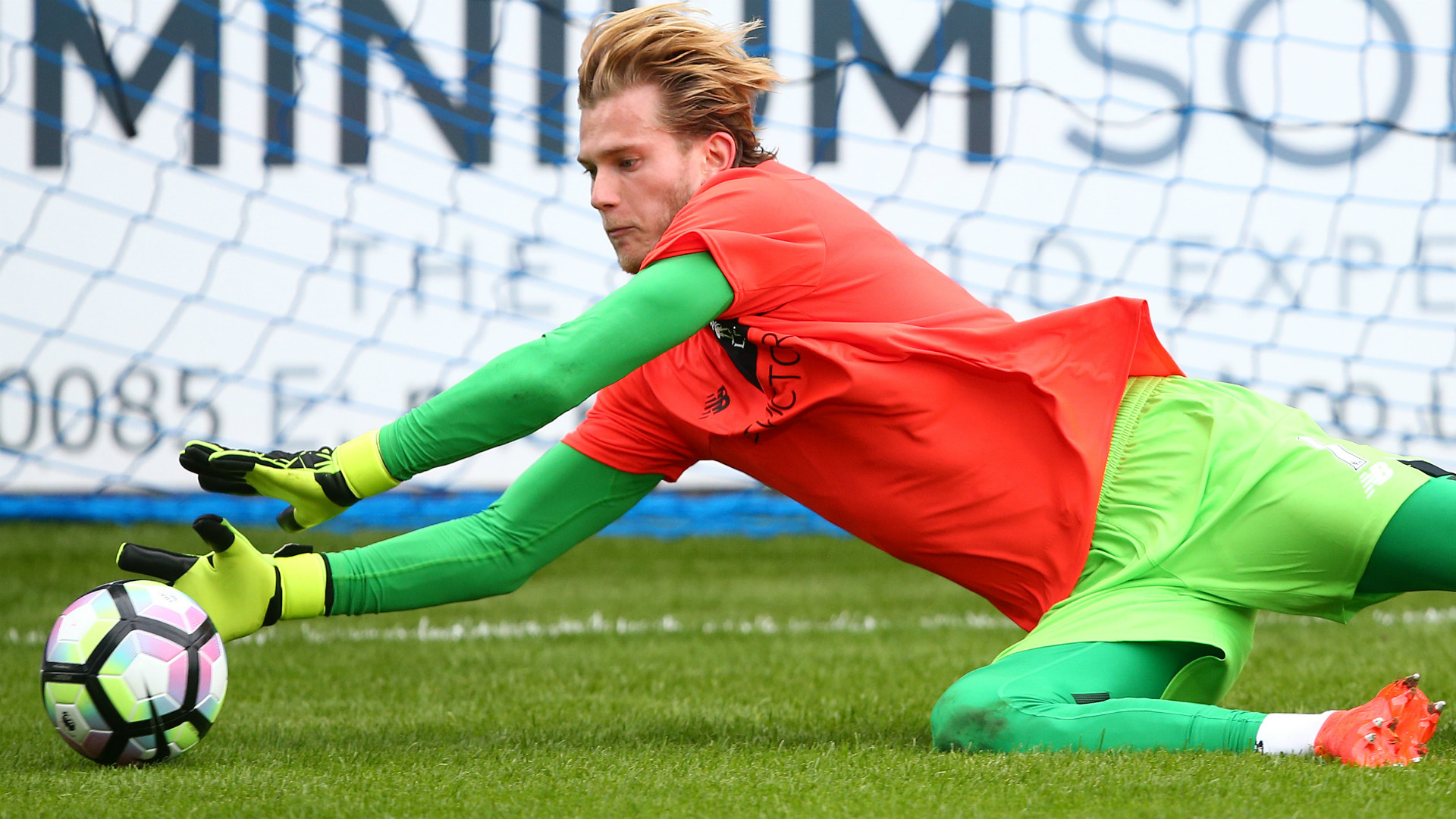 Karius rejected Germany's offer to play at the Olympics to concentrate fully on acclimatising at his new club. He was a picture of absolute authority during the pre-season tour of the United States, before suffering a broken bone to his right hand against Chelsea in Pasadena at the end of July. "It was not a good time - I know there's never a good time to get injured, but it was just the worst," he reflects.
"I was settling in strong, things were going very well in pre-season and then it happens just when everyone is returning to join the squad. I never got to train really with everyone, to get fully in the groove with the players that came later because of international duty - [Jordan] Henderson, [Adam] Lallana, [Divock] Origi for example and [Gini] Wijnaldum, who we'd just signed.
"When I came back from injury, we had to build something new because I hadn't worked with them for long in California. So it was starting from scratch and learning things again. It's also frustrating when you first come back because you know you can do things a lot better, but it's that process of becoming 100 per cent sharp again. It's normal and you have to be patient and not let it drive you crazy.
"I came back quicker than expected, and then it was all about staying calm and putting in the work. I didn't have any worries that my Liverpool career is already done or anything like that, it's just the hardest thing to want to be involved and help your team - especially when you've just moved to a new one - but you can't. The medical team and everyone around the club were great in supporting me and making sure I got back as quick as possible.
"The first game I got at Derby went well and it was good to just play competitively for the club, because it was a long wait. I wasn't expecting to stay in goal, I was just very calm and told myself to just wait until the manager decides I'm ready. If it didn't happen immediately, I wasn't going to stress, I was just going to continuing testing myself. If it did, I was going to to prepare myself."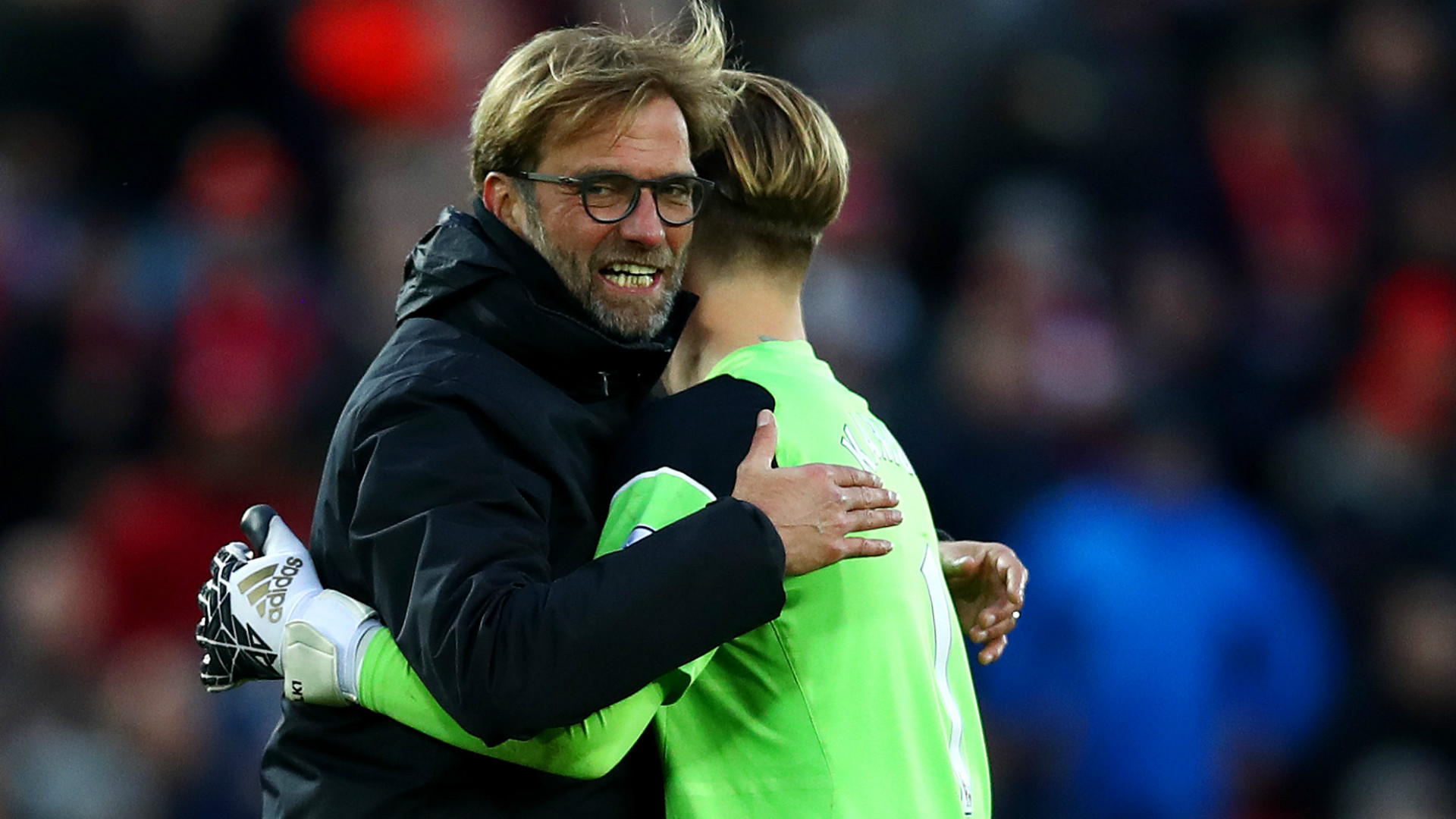 Klopp had spoken to both Simon Mignolet and Karius prior to October's international break to let them know the summer signing would be continuing in goal. "He told me he's happy with me, and the only thing he wants is for me to get my attitude back from before I got injured where I had this really, really high confidence," the Germany youth international says of that conversation.
"He told me that's the only little thing missing, but he understands that after the injury, I've got to find my feet again but it will come quickly through playing. He told me that in pre-season it was really obvious to them how comfortable I looked playing in goal and dealing with all the tactical demands and they were not worried about anything. He said I have his trust, he believes in me and that it will be soon when everyone sees what I can do."
By his own admission, Karius tried too hard to make a strong impression, which resulted in the opposite effect. "At first, if I missed a cross or maybe didn't have the best kick, I'd be in my head thinking 'you have to play this kind of ball because you got it wrong last time, you have to show people what you can do.'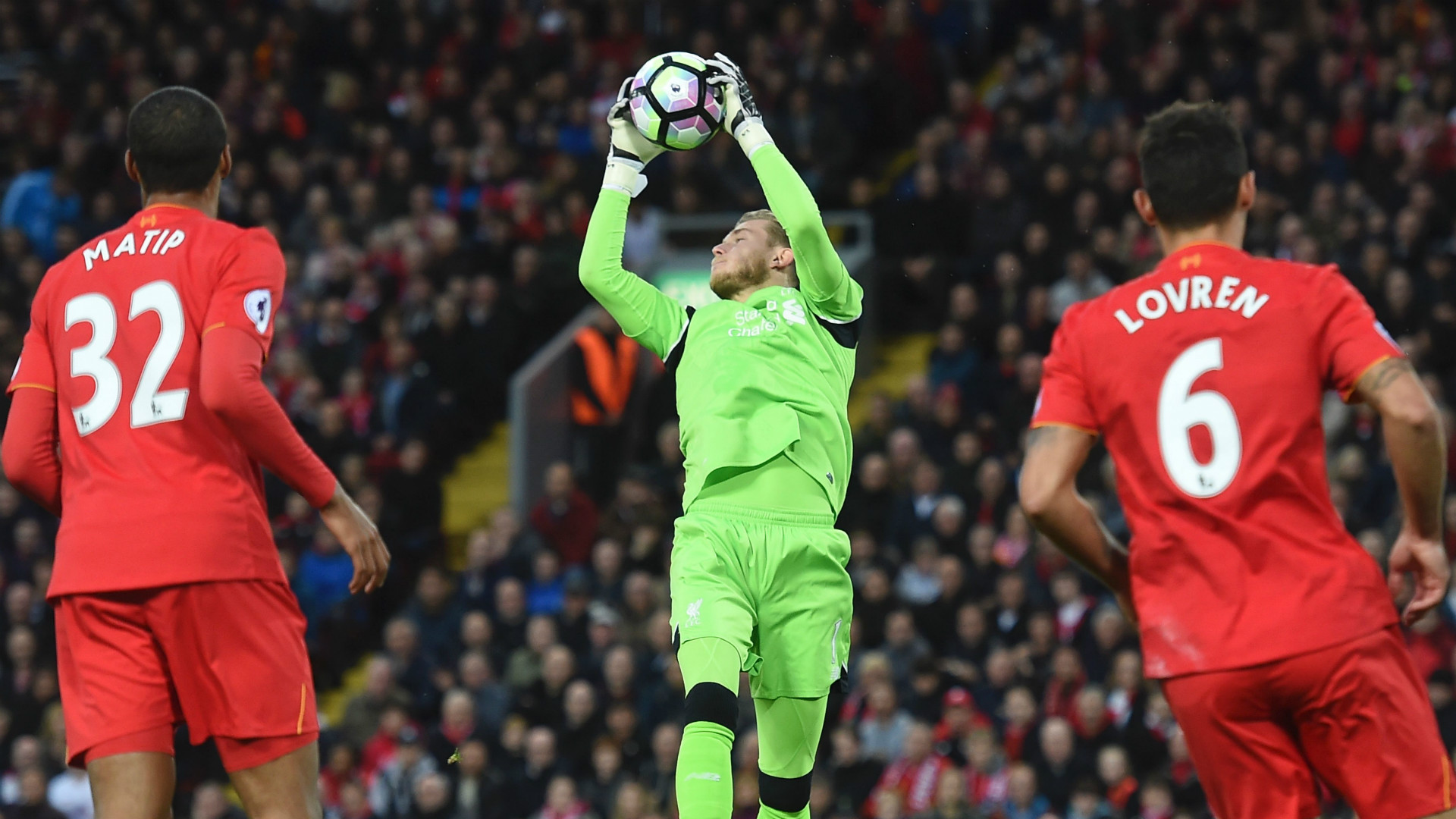 "I was putting myself under too much pressure because I was desperate to do well after my injury, to catch up right away, as I really missed being part of the team. I also didn't know how secure my position was, which forces you to sometimes do too much and that's why it maybe looked shaky from outside. But I've realised there's no need to stress and over time, people will understand who I am as a goalkeeper if I just play my natural game."
Goll, who has witnessed Karius scale several hurdles, has zero doubt of that. "Loris has always shown he can handle the pressure on and off the pitch and he will do so at Liverpool as well," he says. "I think for a goalkeeper it's completely normal that you need some time and games to get back to 100 per cent after you have broken your hand.
"He is still on his way to his best shape and I'm sure he will become one of the best goalkeepers in Europe and will help the club win a lot of games."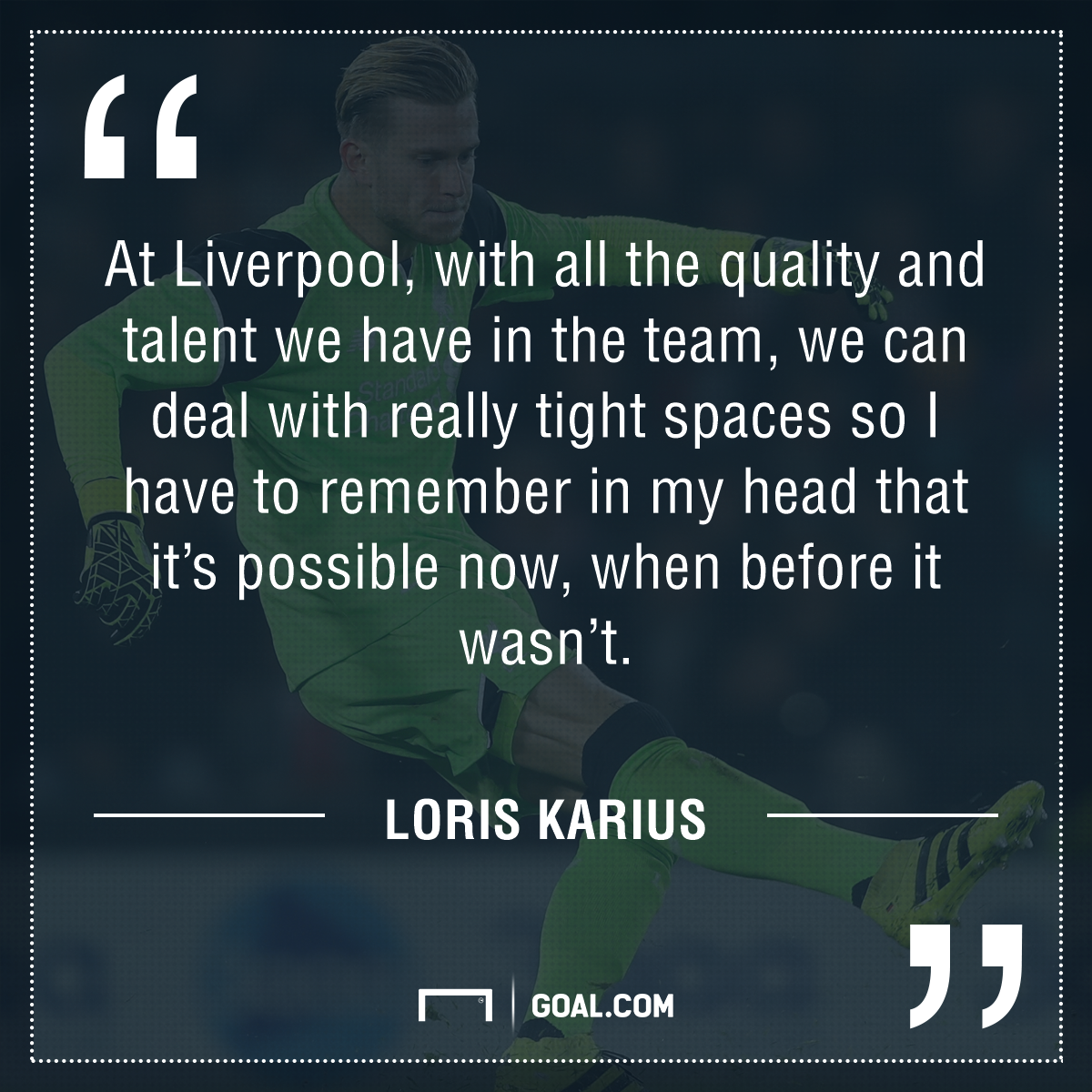 There are still elements for Karius to master - the "tactical blocking" of keepers from set-pieces, the "unpredictable wind," and fully appreciating just how terrifyingly good his teammates are. "There's a lot of differences. Of course, I don't really get much shots at me, but I don't really see this as a problem because you always need to be switched on in the game," he says.
"Sometimes, especially in the beginning, maybe we would need to play short in a situation where I would never do it at Mainz. I wouldn't have played the ball because I knew we would struggle to get out of that space. At Liverpool though, with all the quality and talent we have in the team, we can deal with really tight spaces so I have to remember in my head that it's possible now, when before it wasn't.
"I need to get used to these kind of changes and it will happen quickly, but that's why I sometimes still make the wrong choice - I'll maybe kick the ball long when we could have gone short and it won't look too good, but as we all develop together, it will become automatic.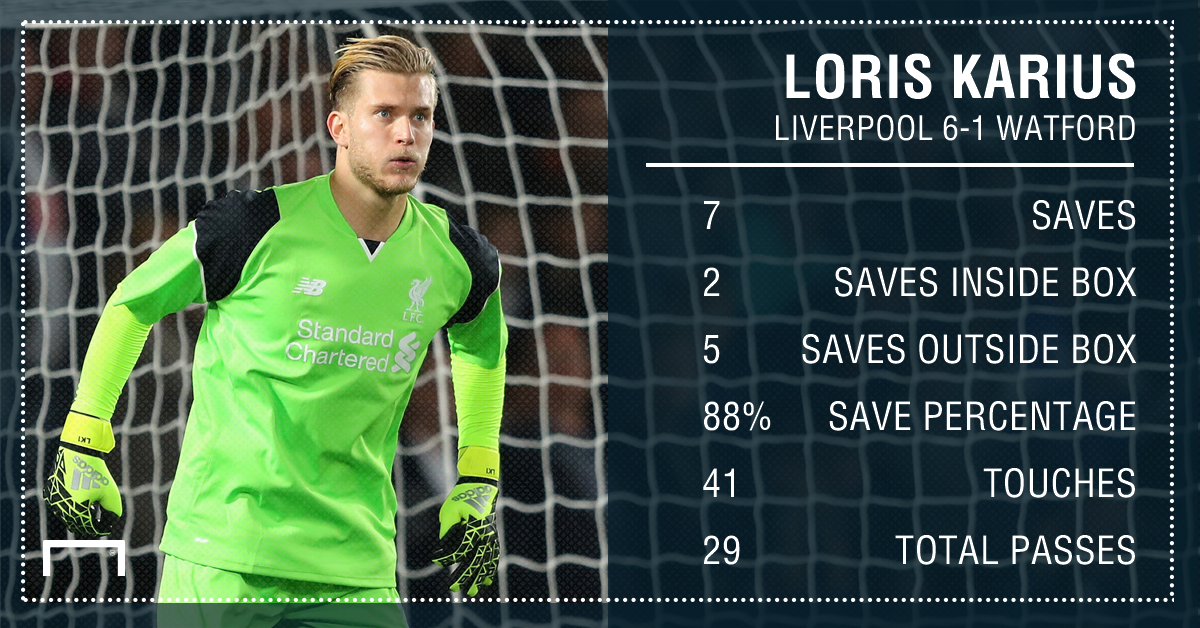 "For example, against Watford we had a really good mix of play. We had nice build-up from the back, but also went long and got success that way too. The more games I get, the more I understand each player and what it is they really want in each situation and how I can help them. At the start, you don't really appreciate just how many different things you can do when there's so much quality in the squad, but the more we try stuff together, the better we will all get."
That is he now developing in front of global audience will also take some getting used to. "You actually don't realise until you're here how big this club is, followed by millions all over the world and everyone wants to understandably have an opinion because of their passion," Karius admits.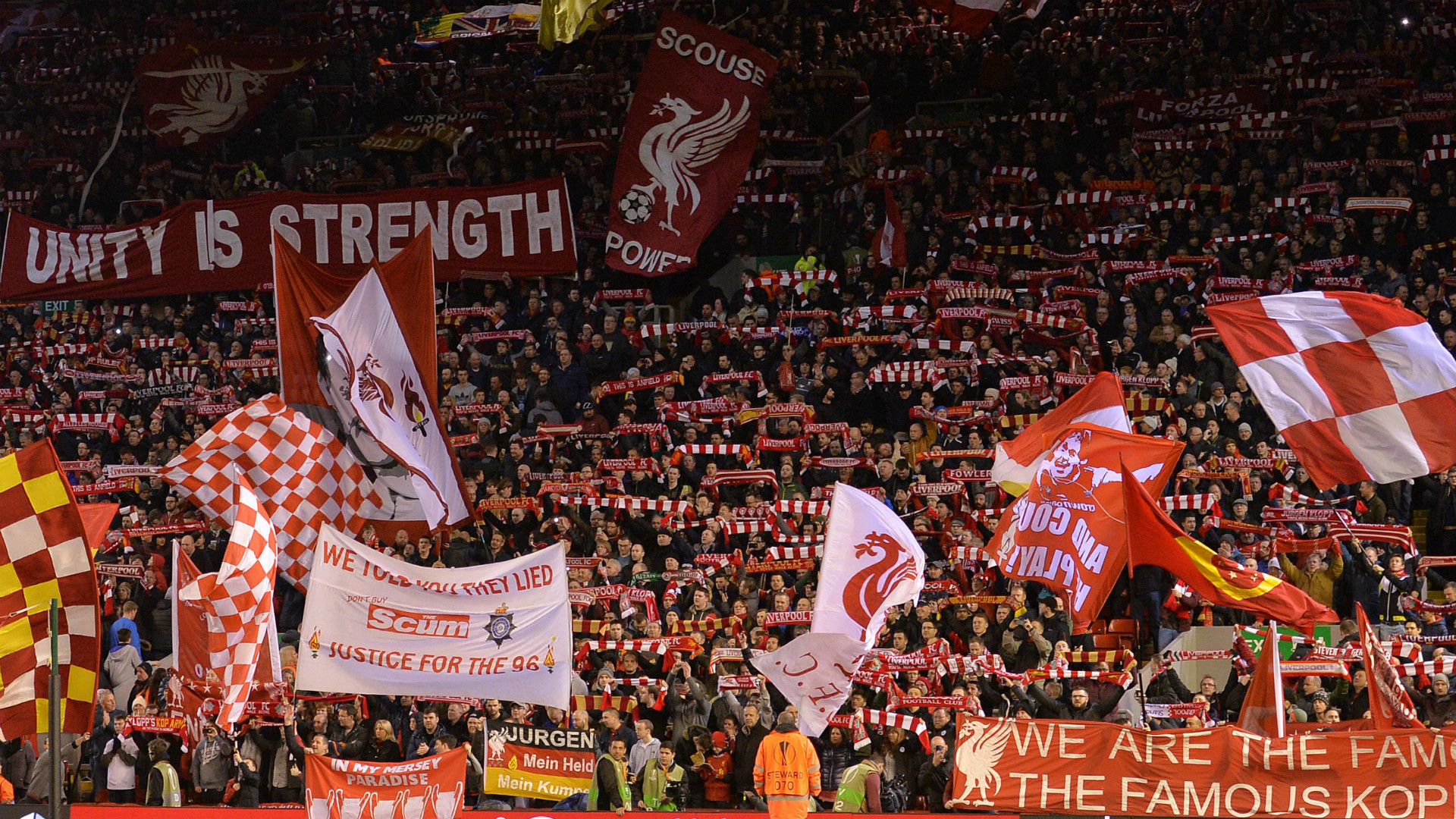 "You can read about it and be told about it, but you only feel it when you get here. In Mainz sometimes when we lost a game, people would say 'don't worry, all good, we'll do better next time.'
"Here the expectation is very different, very high and that is good because we expect only the very best for ourselves too. Of course, it is a new experience to have so much coming your way at once, but it is brilliant to have so many supporters everywhere who love the club and want the best for it.
"It is motivation for us as players and we must use it. What they expect of me is no less than I expect from myself. I want to be my very best for Liverpool."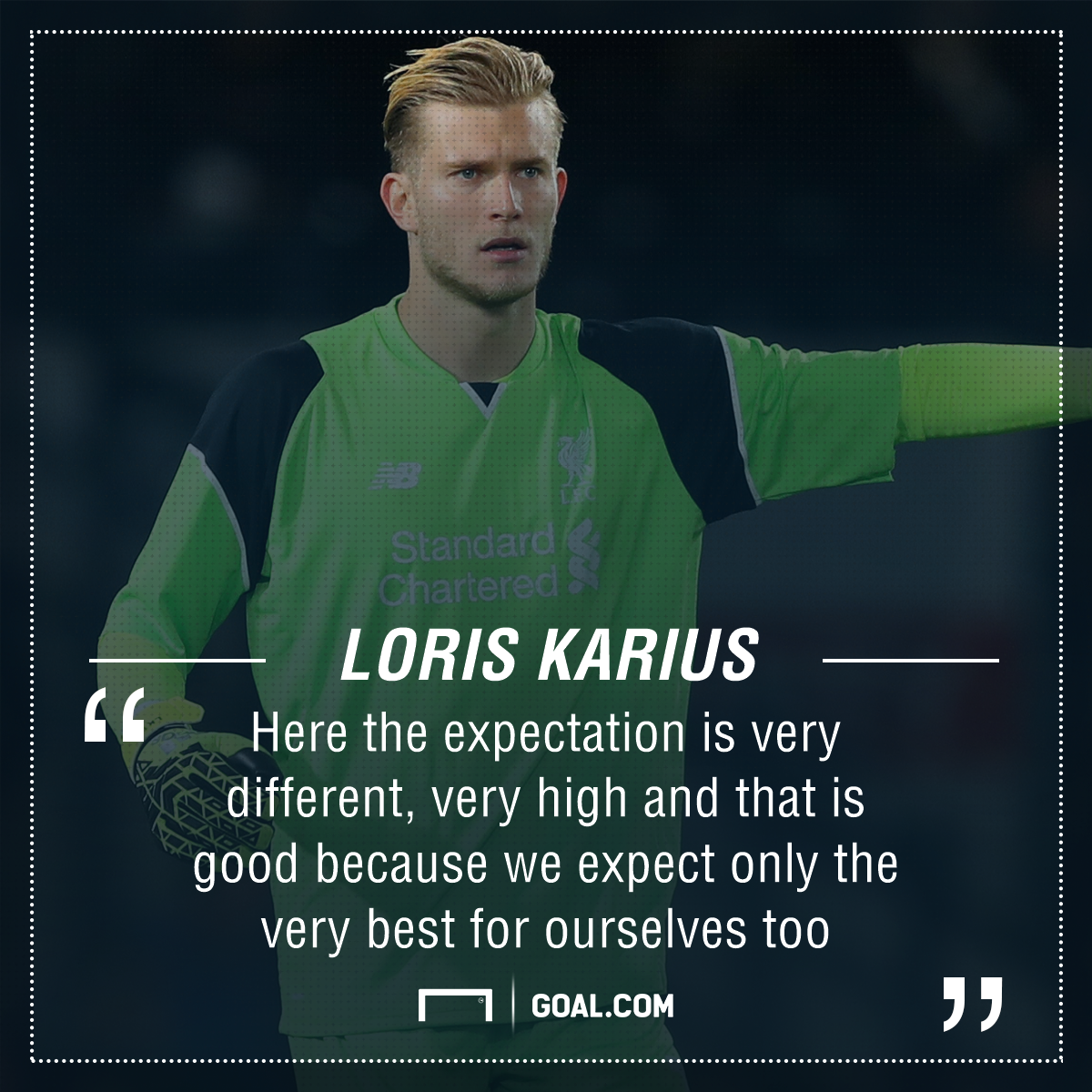 Karius, who resides in the pet-friendly area of Allerton, a choice inspired by his dog Hugo, already enjoys a strong connection with the club's goalkeeping coach John Achterberg.
"It's very important to have a great bond so you can trust each other, can talk to each other and working on the big and small things together," he says. "John is a funny guy, but very serious when it comes to his work. He is so passionate and it's a good mix, because not only is he a nice person, but in training he demands everything from you.
"We have a strong relationship and if there's something I think I need, I will tell him and he will help me with it, and if there's something he thinks I need, he lets me know and we discuss everything, which is very healthy."
Beyond his affinity for fashion, his acquaintance with Justin Bieber, and the fact his face wouldn't be amiss on a giant billboard for a designer brand, Karius is open, self-aware, intelligent and articulate.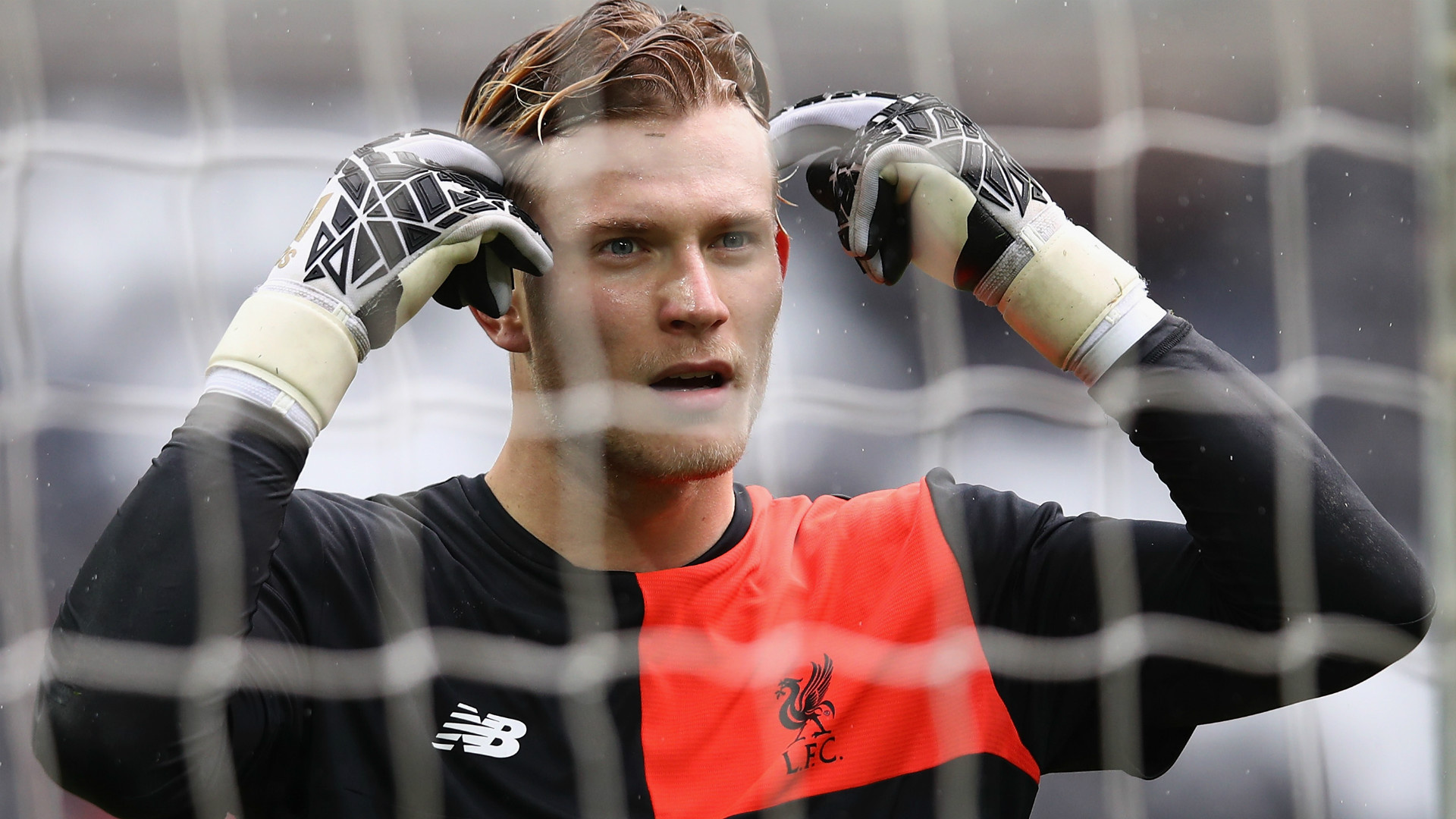 He is quite critical too, admitting it's hard to ever conclude he's had the perfect game. A lifelong friend, Samir, sitting through the interview, offers his own assessment of the tattooed totem: "He has the biggest heart of anyone I know, and it doesn't matter how much success he gets, he has never changed. He is the same Loris I have always known - down to earth, polite, caring. He does all he can for everyone."
While he doesn't mind it at all, twice getting stopped in the space of a minute at the Steven Gerrard-financed Vincent eatery, Karius admits it's absurd strangers think he's worth their time. "I'm just a normal guy, a normal 23-year-old. I like watching TV series [he's just finished Narcos] and walking my dog."
Karius is, however, aiming to be anything but average with the gloves, insisting: "I can still do so much better and I'm confident I will show this every week. I don't have any fears, and I'm not scared of any challenges. I know what I want to do, and how I have to do it. It's a great honour for me to be at Liverpool and I will make sure everyone sees that."