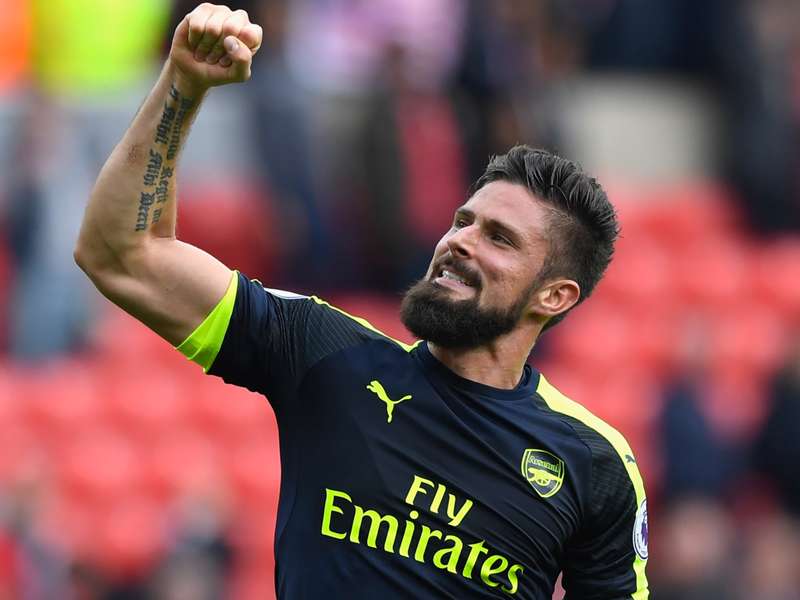 French striker Olivier Giroud has divided opinion among Arsenal fans for some years now, but he may have found a new role that could take Arsene Wenger's side to the title this year according to a former club captain.
Topping group is priority for Wenger
Giroud emerged from the bench to grab the crucial second and clinching third goals in Arsenal's 4-1 win at Sunderland at the weekend.
Wenger seems to prefer the all-action Alexis Sanchez as his lone frontman in his starting line-up, and even two goals from Giroud may not be enough to get him a start next time out.
However, that super sub role could be just the one Arsenal need to finally win the title again, says Thierry Henry, as long as Giroud is willing to play the part.
"Yes he can be a plan B but I don't know if he's going to be happy coming off the bench but I think you win a title like that." Henry told Sky Sports.
"Manchester United had Solskjaer and Sheringham, Dzeko for Man City, we had Sylvain Wiltord so can he accept that to do that?
"We know the boss, Arsene Wenger, now likes to play with Alexis Sanchez inside and he came on and did the job and he did it very well.
"Giroud is amazing in the air and that gives you another option. If you can have Sanchez in the middle and him coming off the bench or sometimes maybe you start him and Sanchez goes back outside or Sanchez goes around him but that's more difficult because you're playing Mesut Ozil.
"I think you have a different option but that's great for the boss."
Luis Suarez controls ball from 35m drop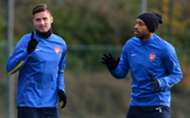 Giroud is currently making the right noises about putting the team first and the 30-year-old seems willing to accept Wenger's selections without complaint.
"I'm just concentrating on what I have to do on the pitch. My time will come. Obviously I'd prefer to be on the pitch, but I came back late from the Euros.
"I was not fit enough to play first and then, unfortunately, after I had an annoying injury I needed to take my time to come back as soon as possible. I'm very pleased to come back now."
Giroud believes he can form a strike partnership with Sanchez if given the chance, but is not obsessing about a starting spot for now.
"We can play together, we can play up front, or on our own. The team is doing very well, from the start of the season.
"I hope to come back and work hard at training. But I'm happy as long as we win.
"We have a very good team cohesion. I'm not questioning myself too much about my place. I'm focused on the team."