Pep Guardiola has denied claims that Sergio Aguero and Vincent Kompany do not feature in his long-term Manchester City plans.
Sources close to the City first team had indicated Kompany was left out of the squad for Wednesday's game at Barcelona despite being fully fit, although Guardiola has now disputed the claim.
And the City boss also reiterated that he left Aguero on the bench for tactical reasons, and says that when the Argentine does eventually leave the club it will be his own choice.
"Out of my plans? I think I took a decision about my plans, and my plans are that Sergio and Vincent Kompany are part of the future of Manchester City," he said. "Kompany was not fit.
"Aguero was a tactical decision, we wanted more in the middle. I try to keep the ball in Camp Nou because I believe when you have the ball, Messi, Suarez and Neymar don't have it and they are still dangerous, but less dangerous.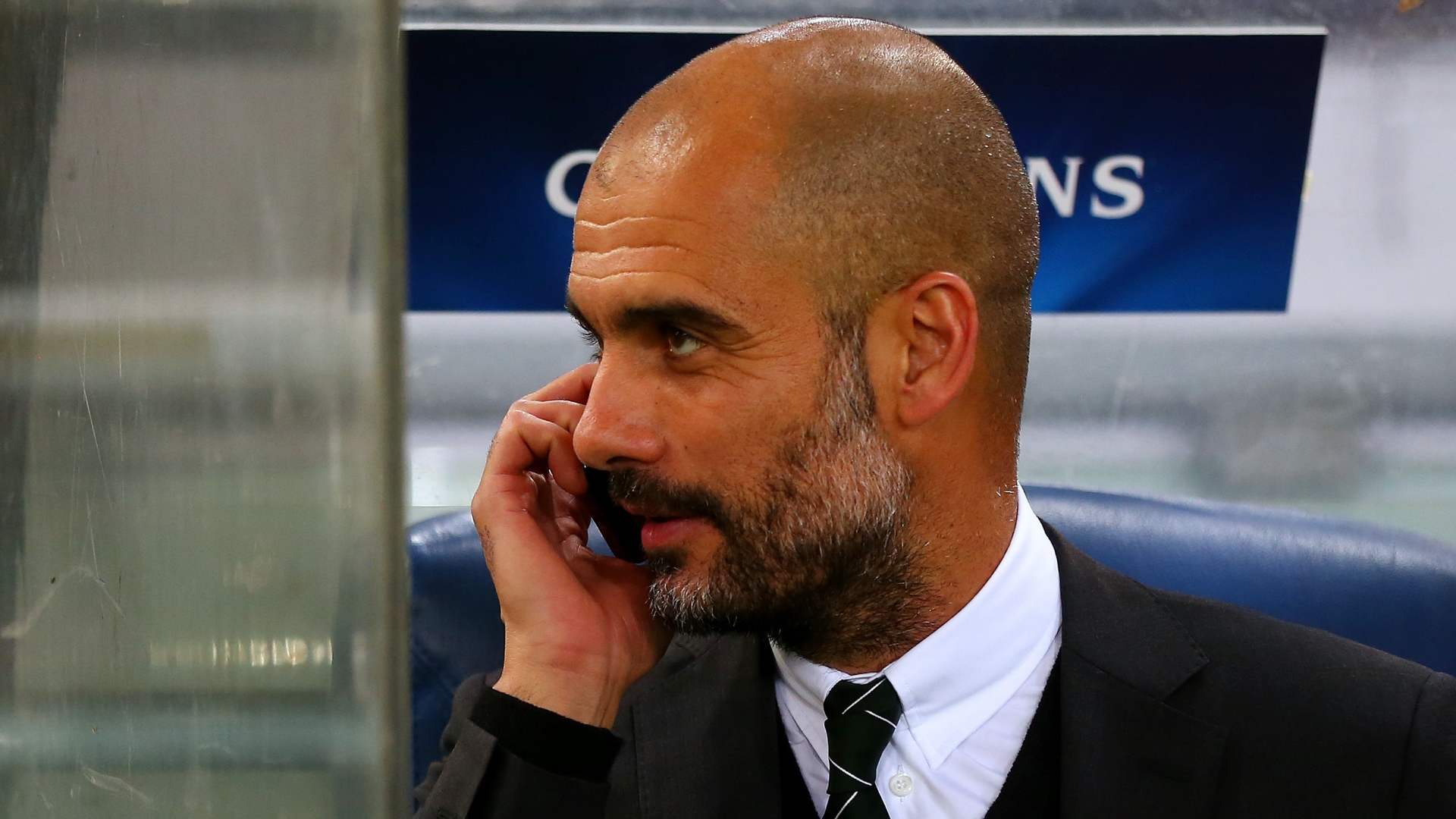 "I spoke to Sergio about that, he was so understanding. He helped us a lot in the last minutes. That was the reason why.
"When Sergio decides to leave City it will be his decision. Next time you write this, that he is not in my plans, you can call me or Simon [City's press officer] - you may not have my number but you can call Simon - and we can explain what is the truth."
On Kompany, he added: "I had never been with Vincent in the past. What I saw when he is fit, guys... he's a real central defender. I like him. But we tried to take care of him. He went to the doctors in Barcelona and said I'm not able to play. The people say no because of Pep, Vincent and Sergio, but you can use the press conference to ask me the truth.
"My decision was to leave Aguero on the bench. If we lose I'm guilty, if we win I'm a genius. I said we were not ready to win the Premier League when we won the first 10 games. We won 6-0 in Bucharest, but the result was 10-0. We created chances and missed penalties. We have to improve but that is normal.
"Three months together, you cannot imagine how difficult it is to build something. Barcelona have been playing together for 15 years, they play in a natural way. We are improving, some of the things we did [against Barca] we did really well."