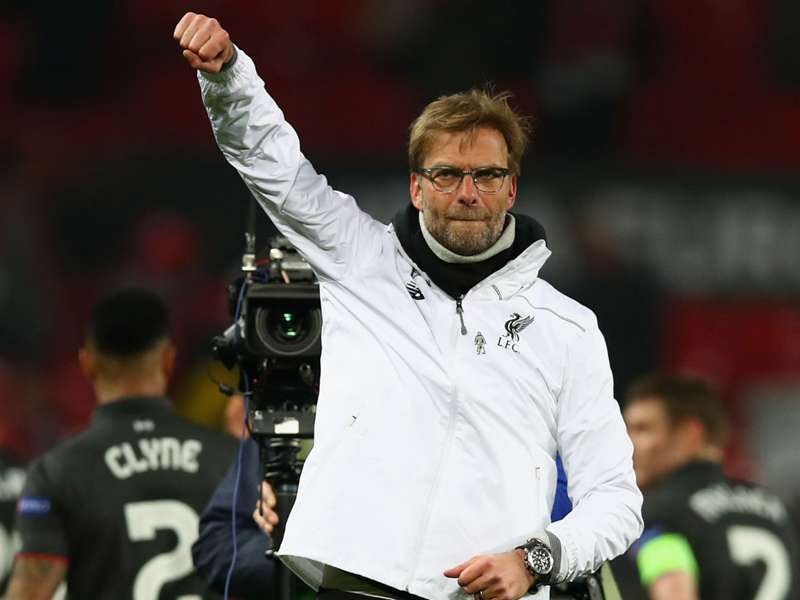 Jurgen Klopp admits he is worried about Liverpool's ability to defend against Manchester United at set-pieces ahead of Monday's Premier League showdown.
Klopp 'absolutely' doesn't care Man Utd spent more than Liverpool
The Red Devils are expected to count on the physical advantage the likes of Zlatan Ibrahimovic, Paul Pogba and Marouane Fellaini at Anfield.
And Klopp recognises dead balls as potentially pivotal to the outcome of the game and urged his men to nullify United's advantage in such situations by not giving away unnecessary free-kicks and corners.
"We have already started to stretch our players!" Klopp joked to reporters.
"Seriously, though, I would imagine that if United start putting their tall players in the box they will be fighting for the result and for that to happen it must mean that something we did must have worked pretty well.
Mane: Liverpool are going to beat Man Utd
"We know about United's physical strength and we cannot do anything to change it, all we can do is try to avoid situations where they can use it.
"But we have strengths of our own and first we must concentrate on what we do well."