---
SPECIAL REPORT
---
Twenty years and counting. Arsene Wenger's tenure as Arsenal manager has been a long and successful one whichever way you choose to look at it.
VIDEO: Pogba's celebratory dance... in Amsterdam ArenA carpark!
The Frenchman faces a huge decision to make over his future at the end of the season when his contract runs out - and it could be that the Gunners are put in a position where they have to look elsewhere for the first time in two decades.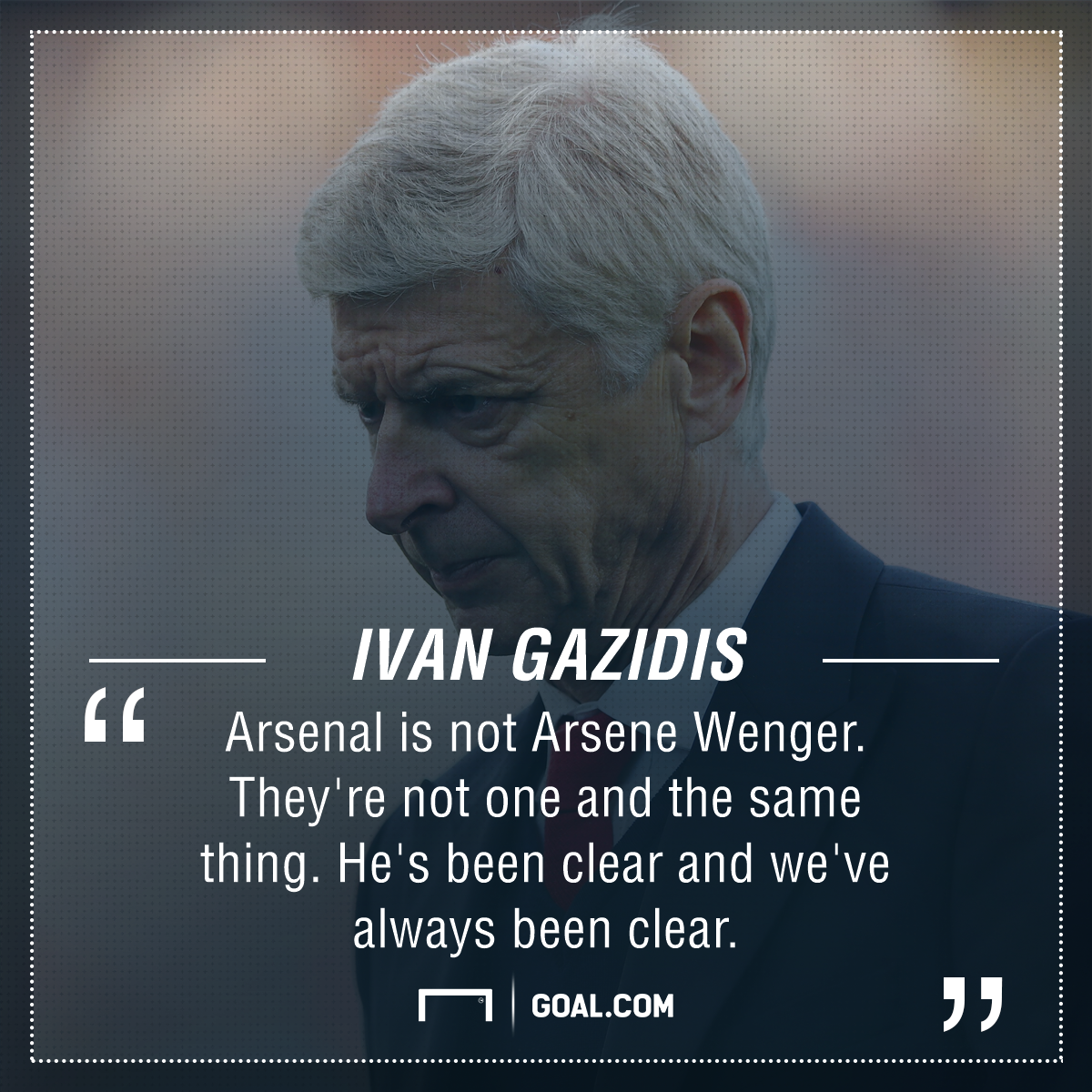 Wenger himself has revealed that the decision will be made in May and is dependent on how successful a campaign Arsenal have had. Whether that means Champions League qualification or a major trophy domestically remains to be seen, but you can guarantee that Wenger's future whereabouts are up to him and him only.
His last contract was signed just a month before it was due to run out in 2014 after silverware success for the first time in nine years - and that trend is likely to continue once again.
"My contract runs until the end of the season. What I will do after will depend a little bit on how the season goes," Wenger recently said.
Clubs across Europe, including Paris Saint-Germain, are fluttering their eyelashes at Wenger and, although he has always respected every one of his contracts, you can be sure that he's more than happy being in such a position of power. He knows his time at Arsenal could be coming to an end and that is likely to be dictated by player performances and fan feeling, something which undoubtedly affects Wenger whether it be positive or negative.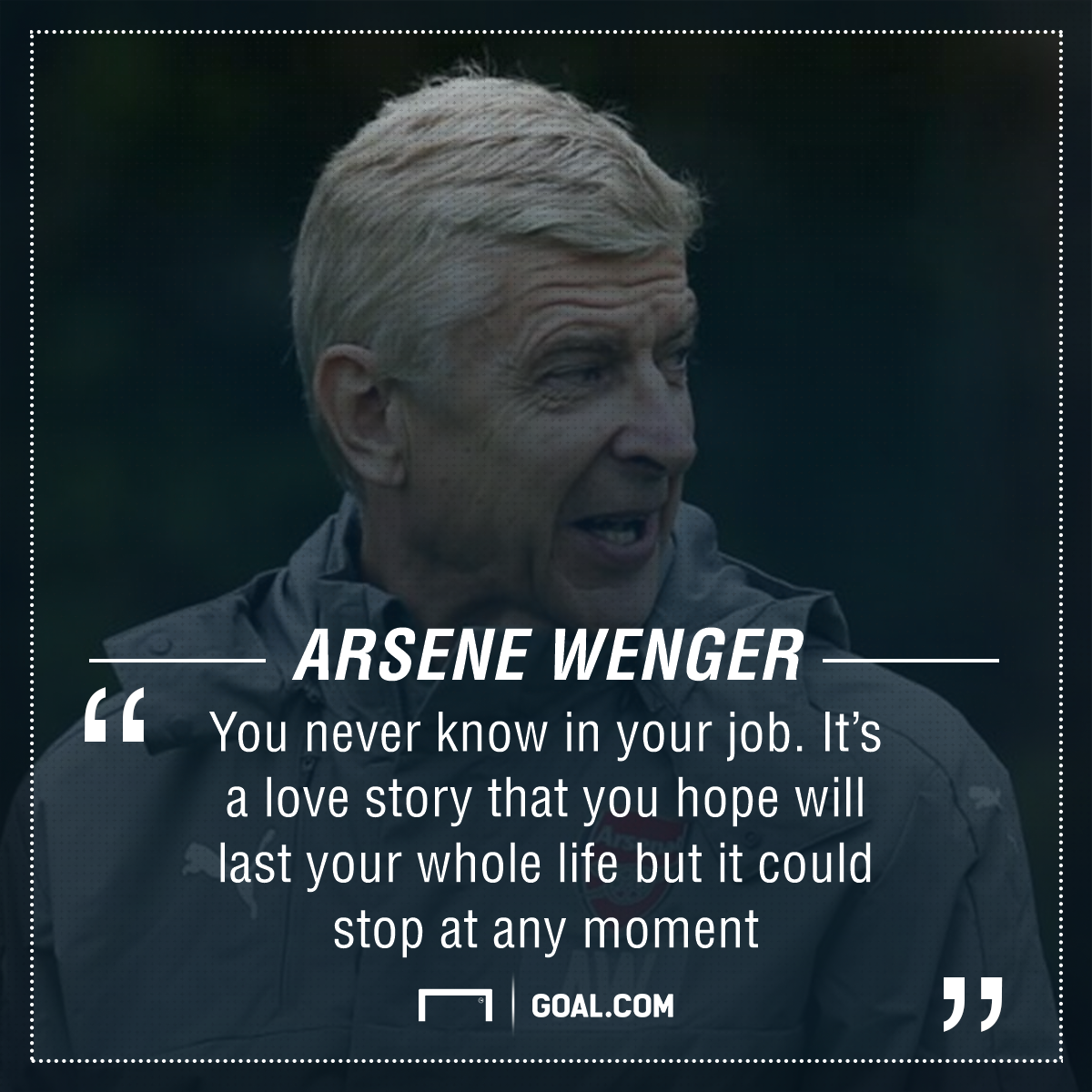 'I don't speak about traitors' - Maradona slams Icardi
Three Premier League titles, six FA Cups, a Champions League final appearance where Arsenal can count themselves unfortunate and a move to Emirates Stadium - Wenger has overseen and pretty much done it all. His legacy is an outstanding one and the consistency with which he has performed on a managerial level should be lauded by all. Yes, there should have been more trophies in his tenure, but the sacrifices Wenger had to make for the Gunners to push forward look like they will eventually be worth it.
Preparations for life after Wenger have been going on behind the scenes for several months with chief executive Ivan Gazidis laying down the foundations for what he believes will be a smooth transition once the Frenchman departs. Bournemouth boss Eddie Howe is being considered as a genuine candidate due to his attacking football philosophy and it could be that the Gunners' next manager is an Englishman.
Trophies are the main concern among many supporters paying the highest season ticket prices in English football and over the next seven months we will find out whether this Arsenal squad possesses the ability to last the course. The likes of Theo Walcott, Alexis Sanchez and Santi Cazorla are heavily impressing right now, while youngsters including Alex Iwobi and Hector Bellerin continue to pay back Wenger's faith in youth.
'Love to all' - dignified Montolivo responds to death wishes
He has stuck behind his own principles and footballing philosophy throughout and it's no surprise to see him being linked with the England manager's job. Wenger admitted to reporters that he could accept the offer if he is free one day but has since played the rumours down by saying it would suit an Englishman better.
Regardless of where he goes, Wenger is a man in demand and Arsenal should do everything to keep him at the club if he can deliver success in the form of silverware this season.