---
COMMENT
---
Former Arsenal vice-chairman David Dein first met Arsene Wenger in 1989, when the then Monaco boss turned up at Highbury to take in a Gunners game. Dein invited the Frenchman to dinner with his wife and a group of friends. After they had eaten, a game of charades was suggested. "I said to Arsene, 'Do you want to play?'," Dein recalled last week. "Of course, English was not his first language by a long way but he said, 'Yes, I'll play.' The next thing is he's acting out A Midsummer Night's Dream!" It was at that moment that Dein realised that Wenger "was not the usual football manager".
Wenger's greatest-ever Arsenal XI
So it came to pass that when George Graham stood down in 1995 after being caught up in a 'bung' enquiry, Dein pushed for Wenger to be appointed as his successor. At the time, though, English football was still a very insular environment. "The experience that clubs in the UK had had with foreign people prior to [Wenger's arrival] was not very good," former Arsenal chairman Peter Hill-Wood explained in 1994. "So we decided not to appoint him."
However, when Bruce Rioch flopped and Bobby Robson turned down the chance to take the helm, Dein finally got his man, with Japanese outfit Nagoya Grampus Eight releasing Wenger to move to north London. It was a bold decision on Arsenal's part - primarily because few of those playing or working within the English game had ever heard of him, as was so memorably illustrated by the famous - and possibly apocryphal - Evening Standard headline: 'Arsene who?'
There was also incredulity when Wenger arrived at Highbury and promptly set about changing every aspect of the players' approach to the game, in terms of fitness, preparation and diet. The ban on ketchup caused particular consternation within the squad, while star striker Ian Wright was unhappy that broccoli became a staple part of every meal.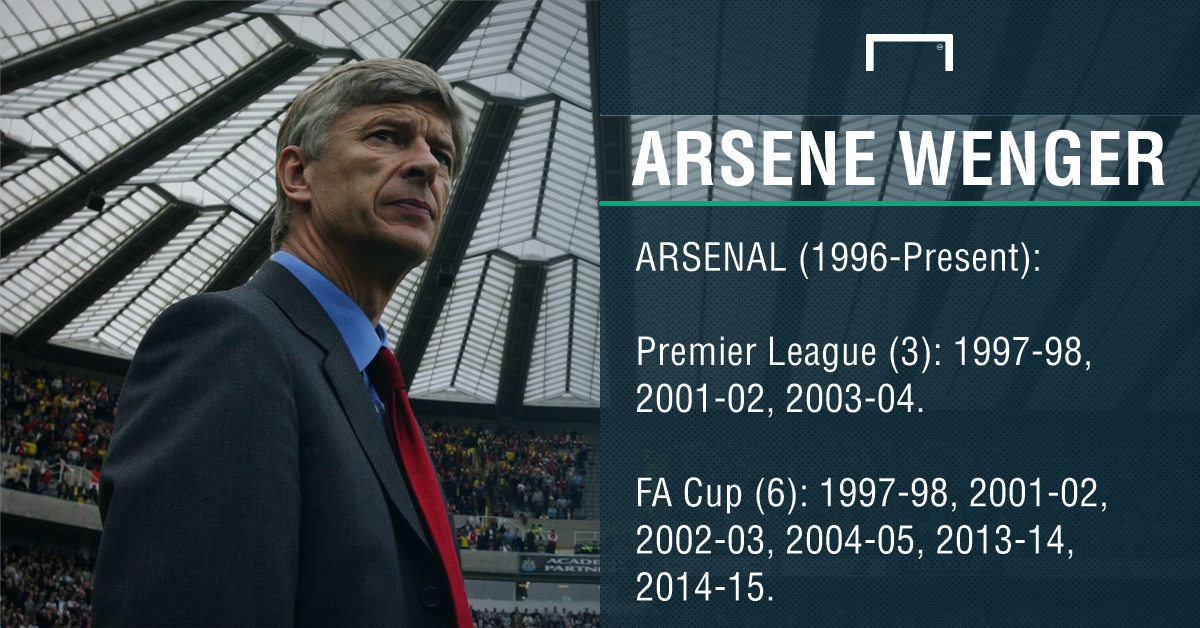 Wenger's 'revolutionary' methods were swiftly vindicated, though, with 'The Professor' leading Arsenal to a double in his first full season at the helm. During those early years, he made a succession of inspired signings - Patrick Vieira, Emmanuel Petit, Marc Overmars, Nicolas Anelka, Thierry Henry - and implemented a sublime brand of football founded upon passing, pace and power.
Is Gary Cahill finished at Chelsea?
Arsenal won another double in 2002 and then, two years later, lifted a third league title without losing a single game. The 'Invincibles' were Wenger's masterpiece, arguably the finest footballing side the English game has ever seen. In truth, though, they should also have conquered the continent, particularly when one considers that the 2004 Champions League final was contested by Porto and Monaco. Arsenal, for their part, had been eliminated by Claudio Ranieri's Chelsea in the quarters, after losing 2-1 at home in the second leg.
Of course, Wenger would lead his side to the final in 2006 but they would be beaten by the Barcelona of Ronaldinho, Deco and Samuel Eto'o - and he has never again gone as close to claiming the biggest prize in European football. Indeed, the summer of 2006 is a key year in Wenger's career because it is not only the midway point of his Arsenal tenure but also the moment at which the decline set in. Wenger won seven major trophies during his first decade in charge (three league titles and four FA Cups) - and just two in his second (two FA Cups).
Furthermore, Arsenal have reached the last four of the Champions League just once in the last 10 years and been eliminated at the round of 16 for the past six. There have been mitigating circumstances, with the move to the Emirates Stadium having forced a certain amount of parsimony upon Wenger. In that context, his record of qualifying for the Champions League for 19 consecutive seasons demands respect.
Scholes: Liverpool can win the Premier League
However, while Wenger is by no means "the specialist in failure" that Jose Mourinho has rather cruelly made him out to be, the Strasbourg native has undeniably become a master of mediocrity. The 66-year-old's campaigns are no longer good nor bad - just average; his once excellent sides now nothing more than consistently inconsistent. Their top-four finishes are as predictable as the collapse of their championship challenges.
Last weekend's rousing win over Chelsea has once again raised hopes of a first title since 2004 but we have been here before, many times, even as recently as last season, when Arsenal somehow contrived to finish above traditional rivals Tottenham, Manchester City, Manchester United, Liverpool and Chelsea - and yet fail to win the league.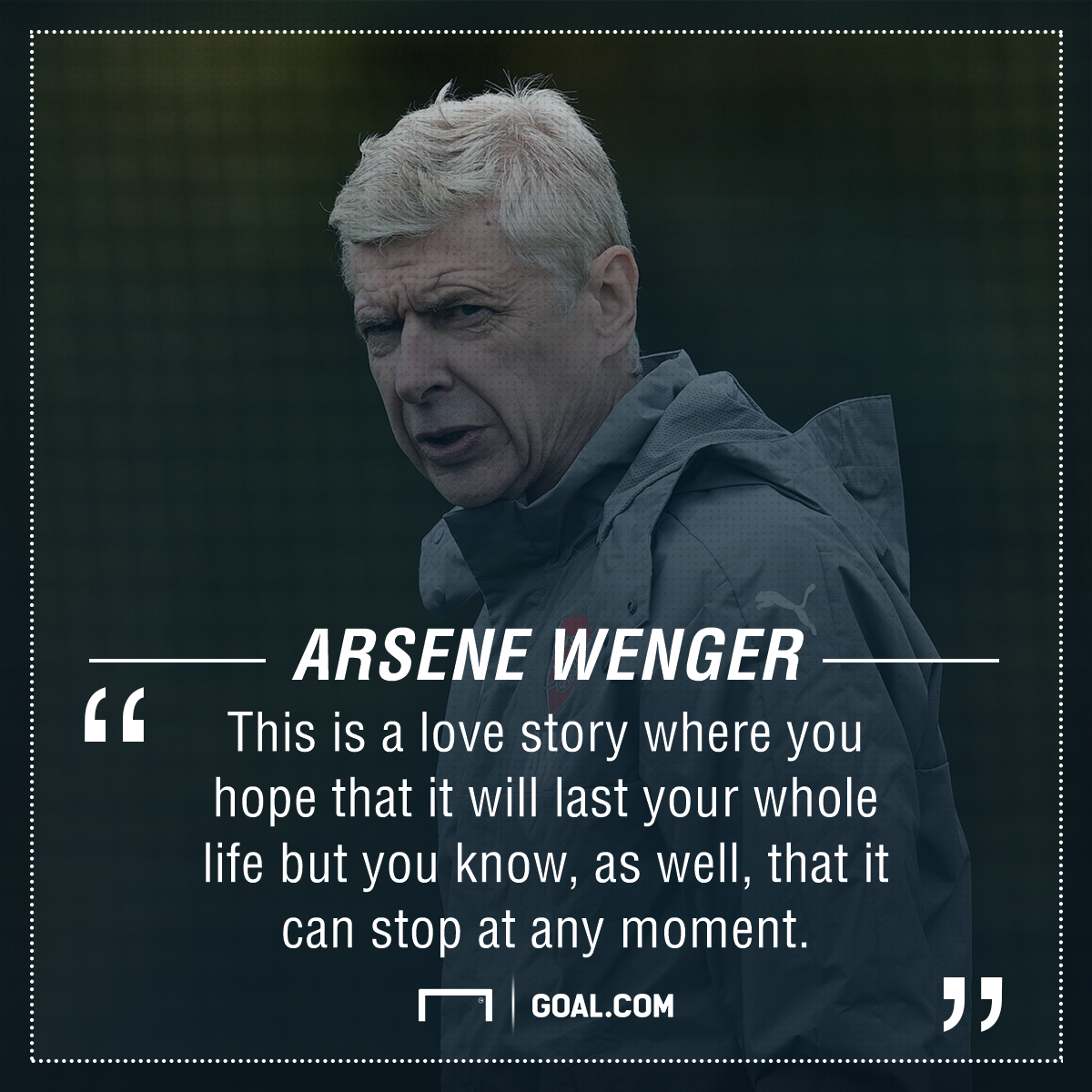 There were thus calls from frustrated fans for Wenger to step down during the summer but he stood firm. Whether he walks away when his current contract expires at the end of the season remains to be seen, though. When recently pressed on his future, Wenger, who is being heavily linked with the vacant England job, replied: "This is a love story where you hope that it will last your whole life but you know, as well, that it can stop at any moment."
From the perspective of a neutral - and a romantic - the hope is that Wenger gets to bow out on a high, on his own terms. A fourth league title would be a fitting way in which to bring his game-changing tenure to a close.
However, the overriding fear is that Arsenal will once again falter when the pressure comes on and Wenger will remain in a state of defiance - and denial. Of course, Wenger should be commended for sticking to his beliefs; remaining loyal to his footballing philosophy. As Johan Cruyff once said, "It's better to go down with your own vision than with someone else's."
Brady hails 'best-ever' Wenger
Unfortunately, though, Wenger is no longer a unique presence within the English game. The Premier League is now packed with young, innovative coaches from foreign fields; deep thinkers such as Pep Guardiola and Jurgen Klopp would not fit the mould of "the usual football manager" either.
The hope, therefore, is that Wenger steps down before his 20-year relationship with Arsenal and their fans sours any further. At the end of the season, Wenger needs to realise and then accept that not every "love story" has a happy ending. But then again, it would be no surprise if Wenger once again lets his heart over-rule his head. As any fan of Midsummer Night's Dream knows, "reason and love keep little company together nowadays".