Arsenal are still seeking their first victory of the Premier League season after being held to a scoreless draw by Leicester.
It was a fixture that bore a sharp contrast to the Gunners' opening-day match against Liverpool, which they lost 4-3 at the Emirates Stadium.
Instead, this match was heavily biased towards Arsene Wenger's men in almost every category. The London side enjoyed 60 per cent of the ball and out-passed their title-winning opponents 552 to 360.
But despite this clear technical advantage over the defending champions, Arsenal were left frustrated by another limp attacking performance.
In total, they mustered a mere eight shots on goal but perhaps what is most remarkable about their efforts is from where they were taken. Only two came from inside the box and both of these were from rather acute angles. Another six came from long range and none of these were particularly accurate – all went close to the centre of Kasper Schmeichel's goal.
The fact that Arsenal were not able to get close to Leicester's goal was because their hosts effectively packed the centre of the field. More evidence of this can be seen from the areas from which the visitors attacked.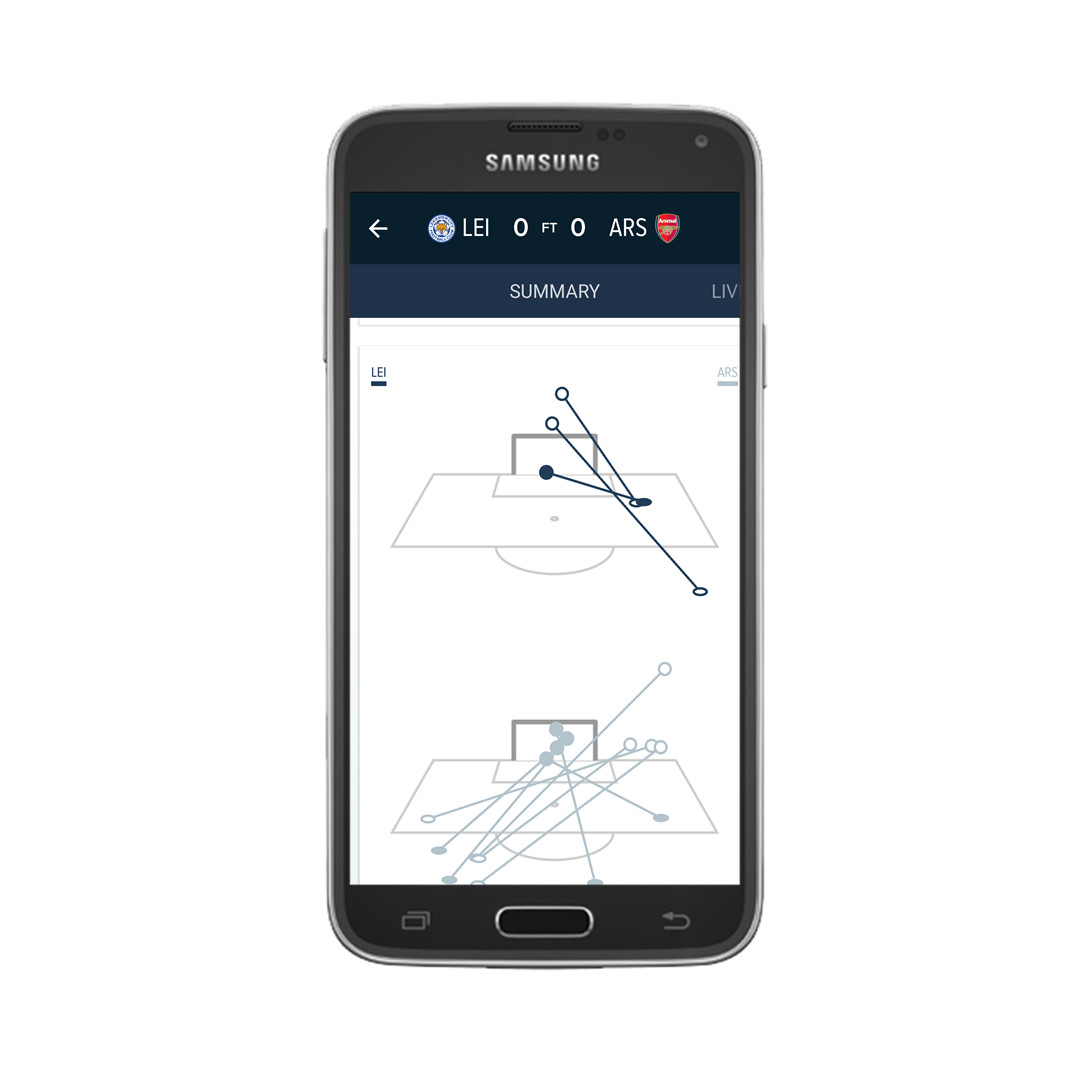 Only 23% of their offensive movements came through the centre and the ponderous nature of their passing meant that they had only 17% of possession in Leicester's final third. Indeed, the hosts' more direct approach meant that they had 22% of their ball close to Arsenal's goal and, while they had fewer shots, these came from more dangerous positions.
These figures are testimony to the tactical success of Leicester boss Claudio Ranieri in this encounter, who recognised that their visitors lacked an aerial threat in their starting XI. As a result, they were happy to let Arsenal have possession in wide areas, aware that high crosses were unlikely to pose any problems for Wes Morgan and Robert Huth.
They would have hoped to exploit the pace of Jamie Vardy or substitute Ahmed Musa more effectively on the break, yet they might have been awarded a penalty in the closing stages of the match when Hector Bellerin was drawn into a clumsy foul on the Nigerian.
These counterattacking tactics are how the Foxes claimed an unlikely league title, but were not enough to break a winless run against Arsenal that now stretches to 20 games.
All stats featured in the article came courtesy of the Goal+ app, exclusive to Samsung devices. Download the most cutting edge football app now!