New Manchester City boss Pep Guardiola admits that managing in the same league as Jose Mourinho forces him to up his game as a coach and tactician.
Guardiola covered a multitude of subjects at his first official press conference as the Citizens' new gaffer, but the topic on everyone lips is the long-standing rivalry between the Catalan and Portuguese, who is set for his first season in charge of Manchester United.
---


READ MORE

|
VIDEO: Pep's first training session with Man City
---
"[Mourinho] wants to win, I want to win," Pep began. "We know each other pretty well from before at Barcelona. I think it's great that top managers are here [in the Premier League] - big managers take me as a manager to a different level.
"Competing with them takes me to another level, they push you to win things like the Champions League. And then you find out if you're big enough or capable enough of running teams like Barca, Real Madrid, Bayern Munich, like Manchester City, but I've only just started here."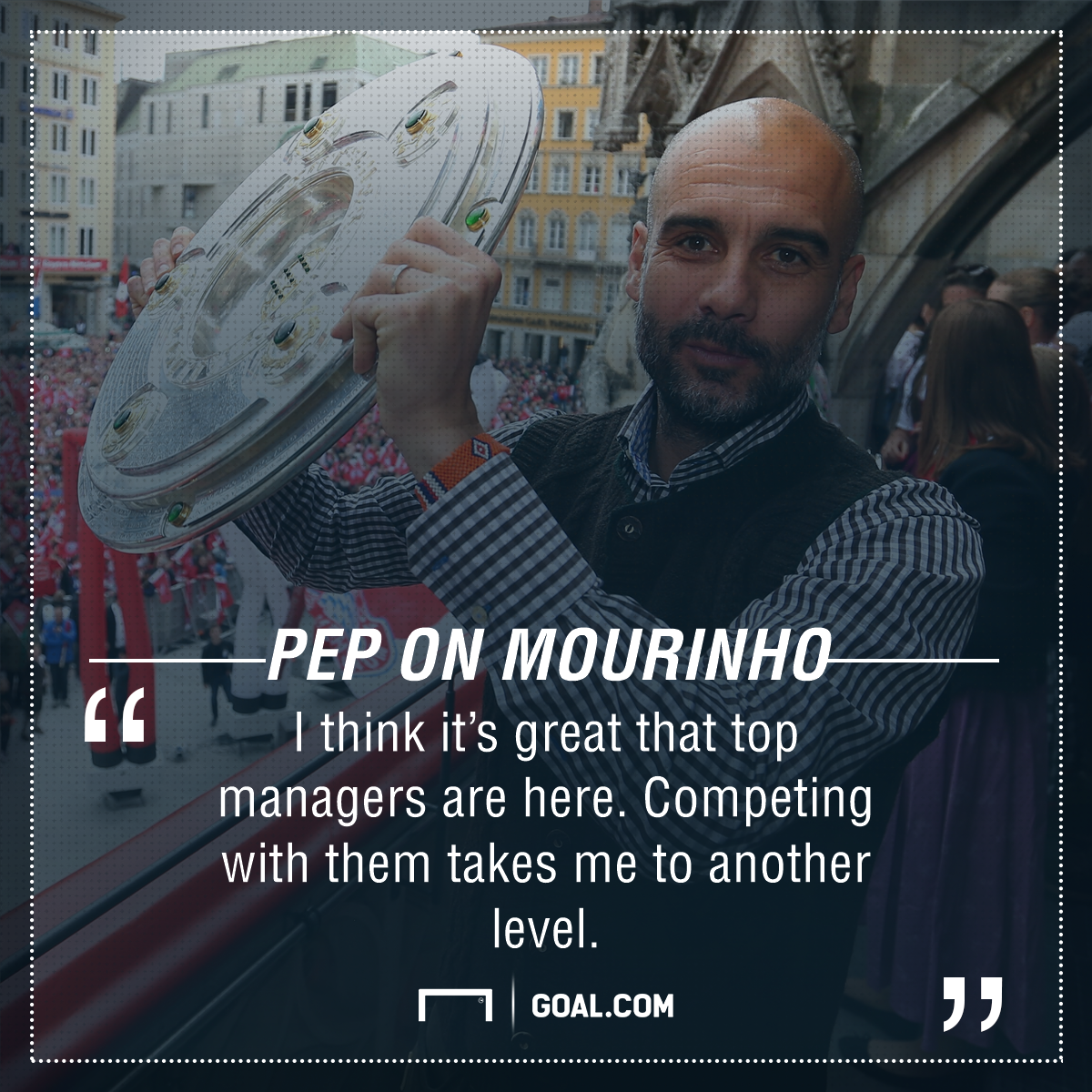 Though while many will see the 2016-17 Premier League as a two-horse race at a managerial level given the former Clasico foes' reputations, Guardiola was quick to point out that the English top flight offers more than just Pep and Jose.
"It's going to be interesting," he went on. "Conte is a master tactician, I think he's a great signing for Chelsea. It's going to be very interesting competing against him. Claudio Ranieri too, Ronald Koeman at Everton as well.
"It's hard to say how it's going to pan out."