---

COMMENT
---
Cynics might point to the combustible character, the breakdown of relations in his Chelsea dressing room, the Eva Carneiro saga, the functional rather than fantastic football or the Iker Casillas ostracism. But Jose Mourinho's arrival at Old Trafford also brings the prospect of a Manchester United which can challenge at the top once again.
Since Sir Alex Ferguson's retirement in 2013, Manchester United have not been Manchester United. David Moyes' appointment came from a commendable but failed line of thinking. They wanted to repeat the successes of Sir Alex's arrival in 1986 but hadn't taken into account the changed standing of the club - and of football in general.
One year on, Louis van Gaal came in with experience of winning at the top end but the Dutchman was two decades removed from his most convincing spell of successful, expressive football with Ajax. What United got was a stunted brand of possession football which did little to thrill the masses.
Under Mourinho, there is no guarantee that the football will be free-flowing and easy on the eye, but there is every reason to believe that United will challenge for major trophies once more. There will at least be urgency, there will be willing, there will be passion, there will be desire and commitment.
All the things that irked Stretford Enders most will be addressed now that the Portuguese is in charge. United fans will finally see a club which is pulling in the same direction as them once more. No more being told they are expecting too much by a manager who claims fans are led by the whims of ex-players.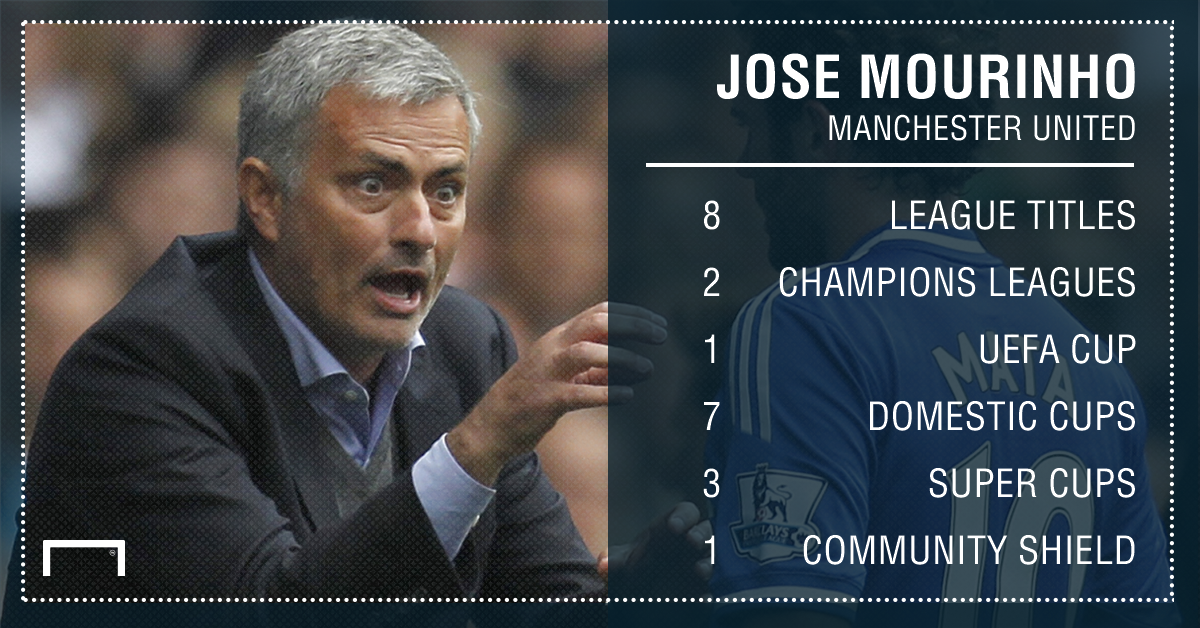 Instead, Mourinho will demand even more from his side than even the staunchest of supporters. And more than anything, United will be relevant again. It is one thing to not deliver the brand of football that fans prefer, but it is quite another to not come close to challenging for a major trophy.
The decision to stick by Van Gaal until the 2015-16 season was out was understandable, and while some would argue that an earlier move for Mourinho might have seen United make the top four he arrives now free from baggage. United can also be safe in the knowledge that they gave the Dutchman everything they could to help him to be successful.
Mourinho might not have wanted the time off, and the prospect of Europa League football is not ideal, but Jose now gets the chance to make his mark with his own squad. The summer ahead gives him the chance to root out the chaff and bring in some wheat, and he will surely ensure that the absence from the Champions League will be a temporary one.
The 53-year-old might well have fallen flat on his face at the tail end of his second Chelsea spell, but lessons have doubtless been learned. When it comes down to it, this man is a winner and the 2015-16 nightmare was the exception that largely proves the rule.
The appointment of a Mauricio Pocchettino or even a Ryan Giggs might have done more to bring back the style of football that United fans love most, but Mourinho is a walking headline who will ensure they are not forgotten as a force. United need to get back in the reckoning when league titles and European honours are handed out, and his track record in that regard is as good as anybody's.
Those Manchester United supporters who had once become used to being regarded as the spoilt, smug, serial winners have had a few years on the other side of the fence and it hasn't felt good.
But under Mourinho there is every chance they will become winners again. They will become feared, and hated, again. They will become Manchester United again.