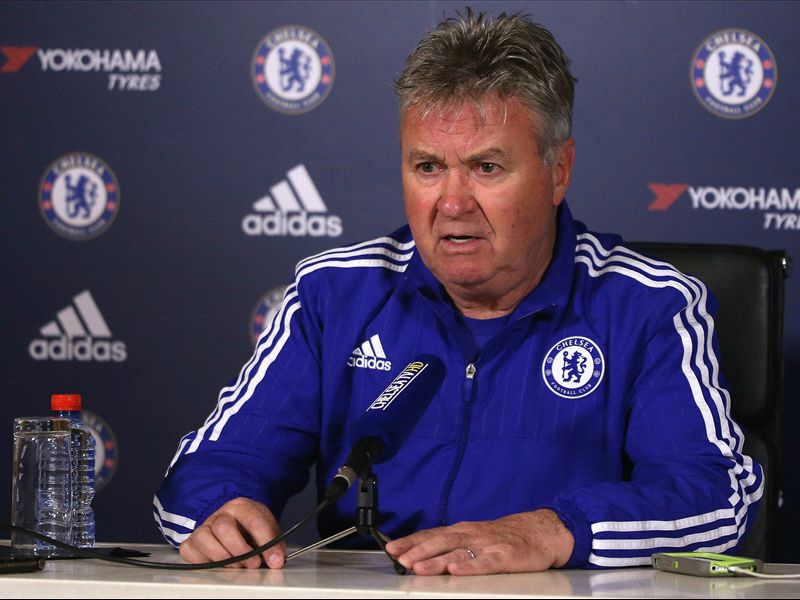 Chelsea coach Guus Hiddink has warned Tottenham players that they must learn to control themselves if they are to become Premier League champions in the future.
Tottenham's title hopes were officially ended on Monday as they lost a two goal lead against city rivals Chelsea at Stamford Bridge, with goals from Harry Kane and Son Heung-min being cancelled out by Gary Cahill and Eden Hazard, thus crowning Leicester City Premier League champions.
Both sides were charged with failure to control their players by the FA after an intense encounter in which Hiddink was pushed over in a fracas after the final whistle, though the coach was unharmed. Meanwhile, Moussa Dembele has been given a six game ban for an eye gouge on Diego Costa.
And while Hiddink admits his side have a rough aspect to them, he insists Tottenham's youthful squad must learn some self-control if they are to prevent such collapses and remain among the top teams in the table over the coming years.
---


READ MORE

| Courtois happy at Chelsea - Hiddink
---
"Spurs are very close to the title and then they might have lost a bit of control to play as approximate champions." Hiddink said.
"They were leading 2-0 then they lost a bit of control in the game and then the game got a bit upset which was not in favour of their play.
"I think it is a very good lesson for this young team in that situation you can play more like champions and not get involved in incidents which might be counter productive."
Tottenham earned a Premier League record nine yellow cards in the game while Chelsea had three players booked as tensions ran high in the evening kick off.
Hiddink hinted that Mauricio Pochettino could have done more to calm his team down and perhaps substituted one or two players to prevent the match boiling over.
"It is a very good lesson for those young players because they have a very skilful team, When one of my players is doing vicious tackling then we will say: 'Hey we don't do that in this way and on top of that, it is harming the team'.
"I also think that when you have the proximity of being champions or a candidate and you are winning already then it is a rather luxurious situation when you have to control yourself. The ones who should be frustrated are Chelsea when they are 2-0 down."
The FA will investigate the footage from the match to see if further bans are necessary as Chelsea prepare to face Sunderland on Saturday and Tottenham face Southampton on Sunday.