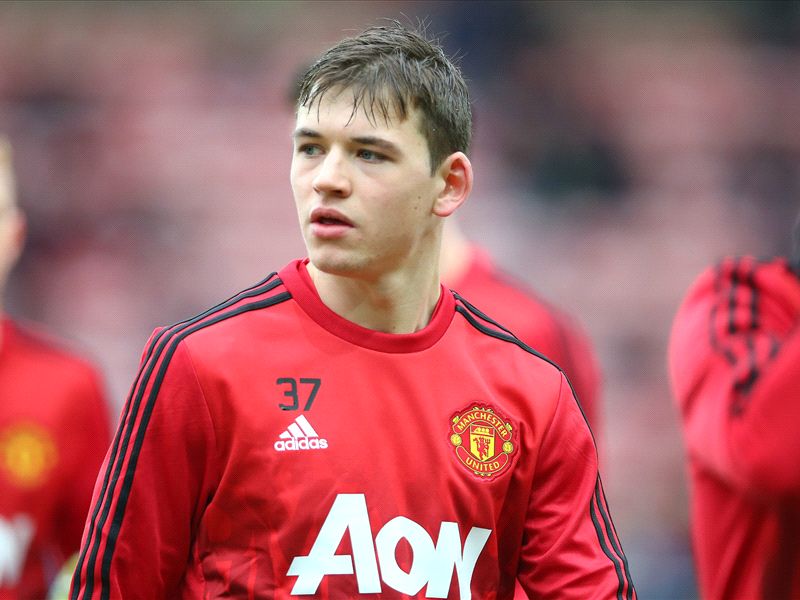 Manchester United
defender Donald Love admits he's not spoken to Louis van Gaal since making his senior debut in February.
The 21-year-old made his Premier League debut as a substitute in United's 2-1 defeat to Sunderland and started in their next game - another 2-1 loss - against FC Midtjylland in the Europa League.
But Love has dropped back to the reserves since, and has revealed that he has not spoken to Van Gaal about a return to the side.
"It's not really hit me yet. It's been a bit of a whirlwind. I learned a lot from it. The manager told me to go out and play like I did for the [Under] 21s. That's what I did and I thought we did well," Love told
The Times
.
"But we lost the game to two set pieces. He told me after the Sunderland game I'd done well and that I was one of the better players. That gives your confidence a boost.
"In the Sunderland game I was charging forward and the winger didn't get past me once. I just played my own game. The pace didn't bother me because our [Under] 21s coach nails fitness into us.
"But we lost the next game and I've fallen out of it since then. I don't regret anything because I did my best when I was out there. But I wanted to win. The manager hasn't spoken to me yet, but I think that's just how he is.
"I think I see him how you see him: it's either his way or no other way. I'm just waiting for another chance."