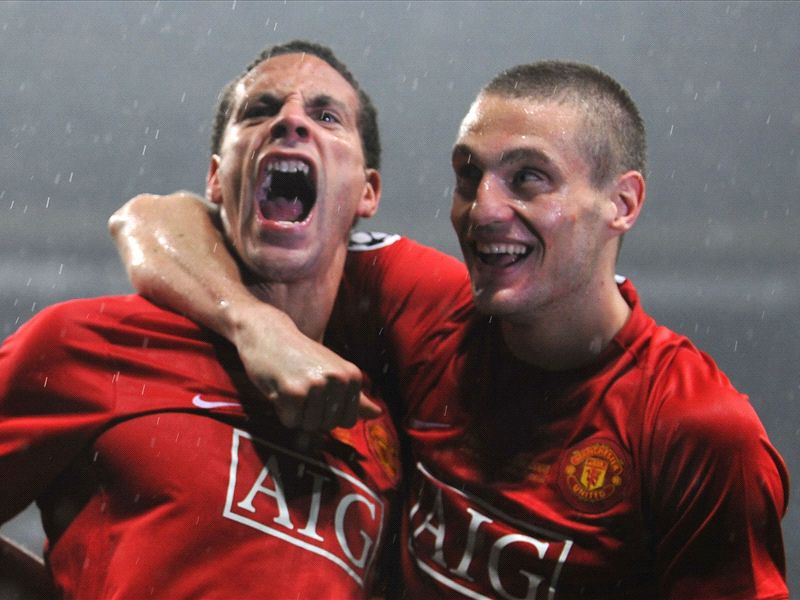 It said much about the hole created by Nemanja Vidic's departure from
Manchester United
in 2014 that the recent announcement he had left Inter left many United fans asking whether the Serbian might be up for a return to Old Trafford.
When he eventually signed for United in December 2005, it was a deal almost three years in the making. The club had kept tabs on him over a significant period as they looked for a defensive partner for Rio Ferdinand who might be able to take them on to a new level. It is fair to say that Vidic fitted the bill and then some.
The big, strapping Serb won 15 major titles in his eight years at Old Trafford, with every single one of them built upon the foundation of his no-nonsense, hard as nails attitude at the back. He and Ferdinand quickly formed an understanding at the back and Vidic's uncompromising approach to defending ensured that opposition forwards were always left to feed on hard-won scraps.
"How many centre-halves can you name who actually like defending? Vidic liked it. He loved the challenge of sticking his head in there. You could tell the thrill of contesting those 50-50 balls animated him," said Sir Alex Ferguson on his tower or power.
It was with Vidic at the heart of defence that United claimed their third European title in 2008, while five league titles were won in a seven-year spell between 2007 and 2013. He collected two of them himself after being named Gary Neville's successor as United captain in 2010. By handing him the skipper's armband, Ferguson was simply formalising what was already clear to everyone: Vidic was a leader of the club both on and off the field.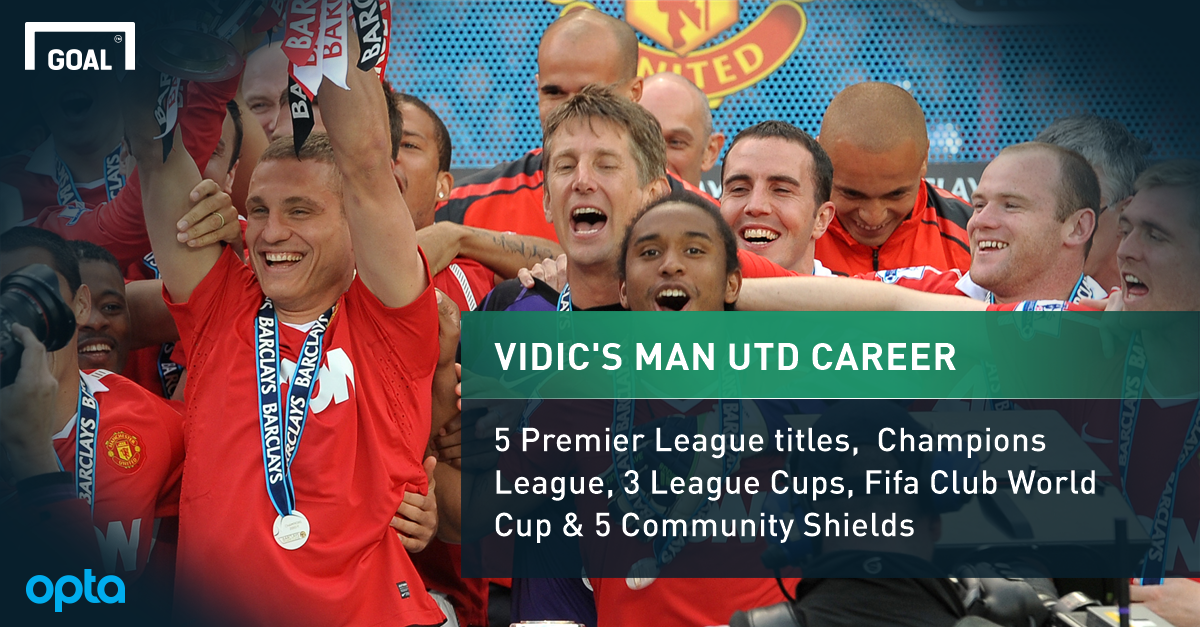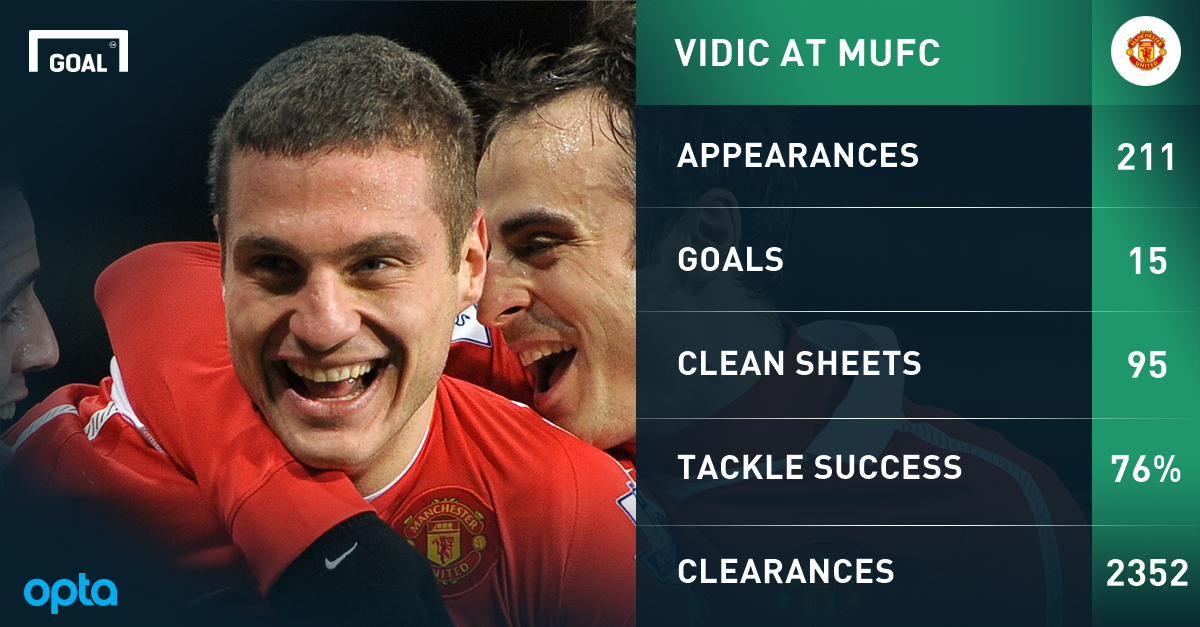 His warrior attitude and thirst for hard work summed up the club at that time. He was always throwing himself in where it hurt and bouncing straight back up, however bloodied and bruised. If a tackle needed winning he would be there, and if the ball ran loose as a result of the first challenge he would be the first man on the scene for the second one.
One of the factors that undoubtedly worked against David Moyes in his curtailed spell in charge at Old Trafford was Vidic's slow decline as the years and his significant workload finally began to take their toll. When he announced his departure in early 2014 it was considered almost as much an 'end of an era' moment as when Sir Alex had stepped aside eight months earlier.
Since his departure Louis van Gaal has struggled to find the kind of leadership that Vidic was able to bring to the United dressing room. While Wayne Rooney has his own style, screaming in the Anfield dressing room to gain a response from his team-mates is not something the Serb would have done himself. Vidic was respected without making a show of himself, unlike many of the players currently disappointing supporters on a weekly basis at the Theatre of Dreams.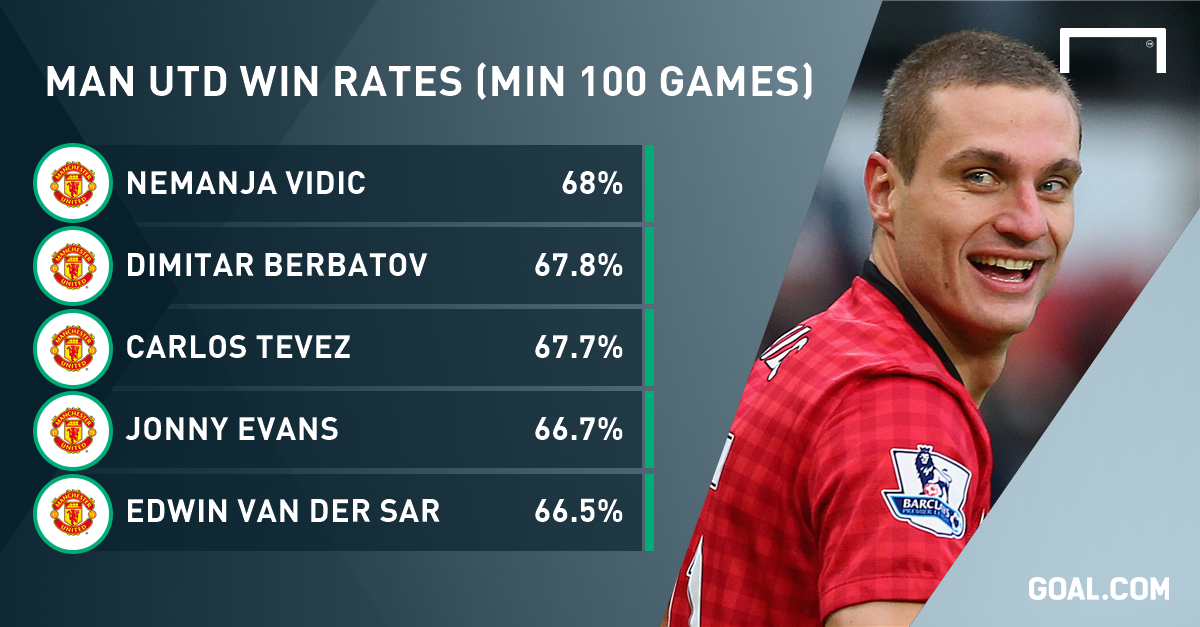 ---


READ MORE

|
IN FULL: Vidic's retirement statement
---
Although he moved on to Inter and struggled to leave the kind of impression fitting of the man, he remains the greatest symbol of Ferguson's final incarnation of Manchester United. Whereas attackers or midfielders such as Eric Cantona, Ryan Giggs, Roy Keane and Cristiano Ronaldo were the face of United's successes in the teams before him, it was Vidic who was the clear catalyst as Sir Alex walked away a winner in his latter years in charge.
Vidic may no longer be a Manchester United player but he remains one of the finest examples of Manchester United's heart. They could really do with another like him right now, but the truth is he was one of a dying breed.