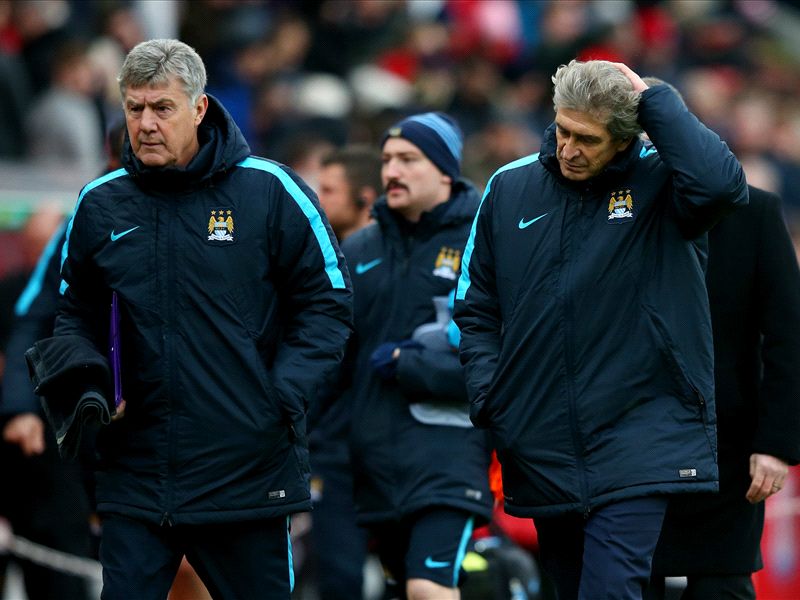 The various quirks, facts and stats that underpin
Manchester City's
latest humbling defeat - at least their third of the season - all hark back to the past, to somewhat darker days in the club's modern history.
The dismal 2-0 loss at Stoke was the 59th consecutive time City have been two or more goals down in a game and failed to come back to win. The last time they did so was 2005.
They have now failed to score in their last three Premier League away games, too. That hasn't happened since 2009.
And the team have now conceded 15 goals in seven Premier League games without Vincent Kompany, the man bought nine days before Sheikh Mansour purchased the club in 2008. He remains the lynchpin; with him in the side, City have conceded just once in eight league matches.
Six games and 15 minutes without Kompany in the Premier League and Manchester City have conceded 15 goals. 8 games with Kompany, conceded 1

— Sammy Lee (@Sammy_Goal) December 5, 2015
In a week when the club's ambitious chairman, Khaldoon Al Mubarak, and other assorted top brass revelled in a landmark link-up with a major Chinese consortium - the latest step towards a new, City-dominated era - so much reflection of this type is unwelcome.
This is a club that is looking forwards and heading in the right direction, with an established long-term plan which means global domination is not just a dream but a realistic expectation.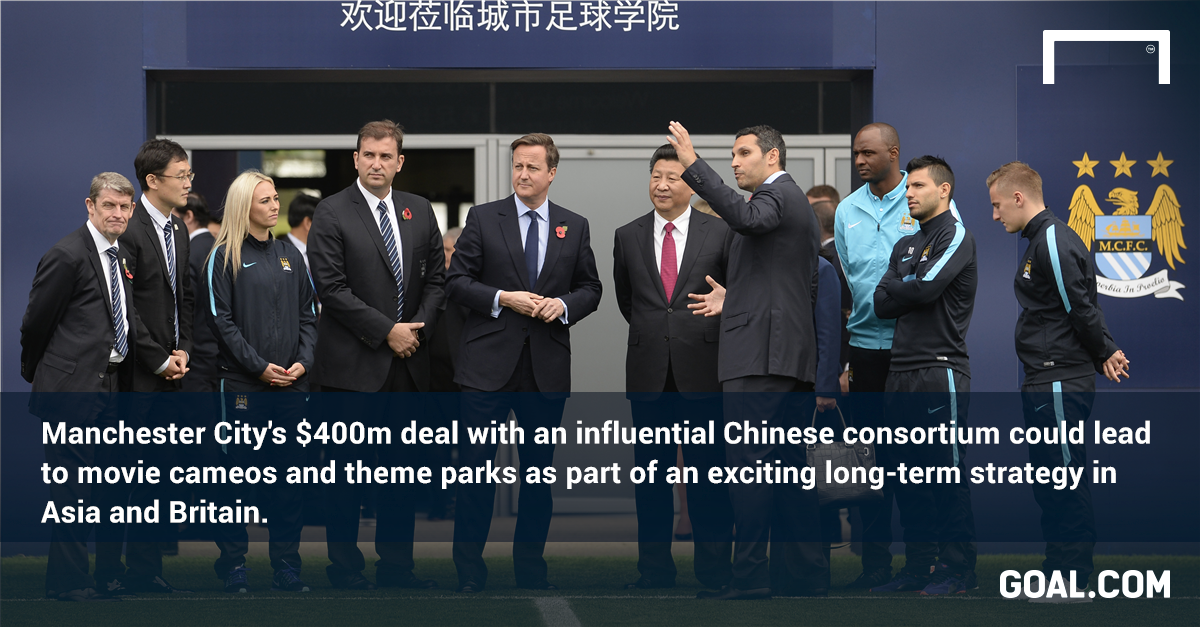 But right now the team, the men central to all expected success, are not delivering. They are very much in the Premier League title race and will most likely finish top of the pile regardless of their topsy-turvy form, they're in the Champions League last 16 and also the League Cup semi-finals. For many, though, it's not quite enough.
On Saturday at the Britannia Stadium the game was as good as over after just 15 minutes, leaving plenty of time for some genuine anti-Pellegrini sentiment to foster in the away end.
It is the first time frustrations with the manager have spilled over from the terraces. There has been criticism of his substitutions this season, but the very vocal reaction to his changes on Saturday helped highlight the fact that a section of the support are ready for a change.
Constant links with Pep Guardiola do not help the Chilean's cause, though the thought of the Catalan coming in at the end of the season cannot be the sole cause for the fans' impatience; some would take Carlo Ancelotti right now if offered. Some on the way back to Manchester were considering any number of stand-in options.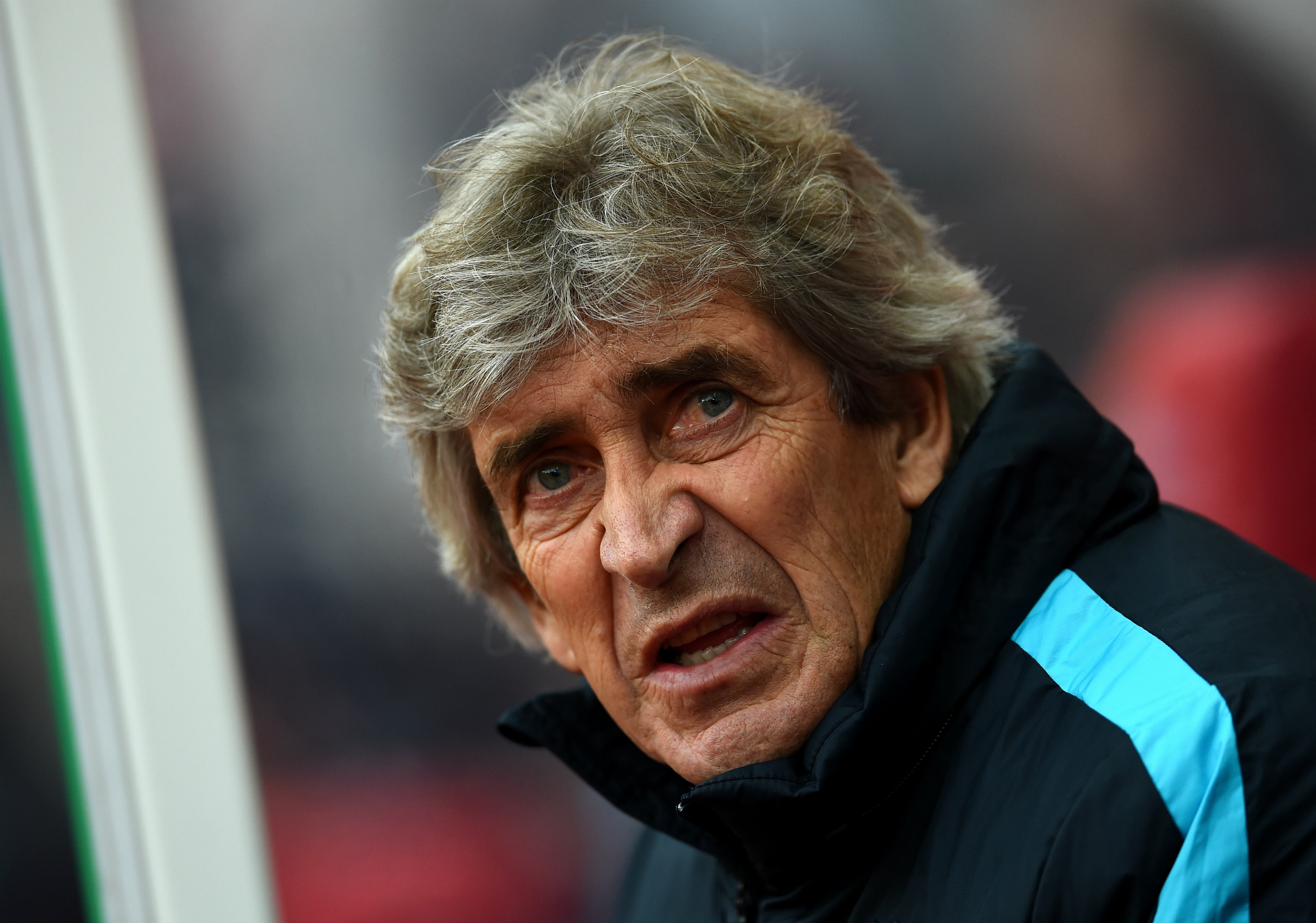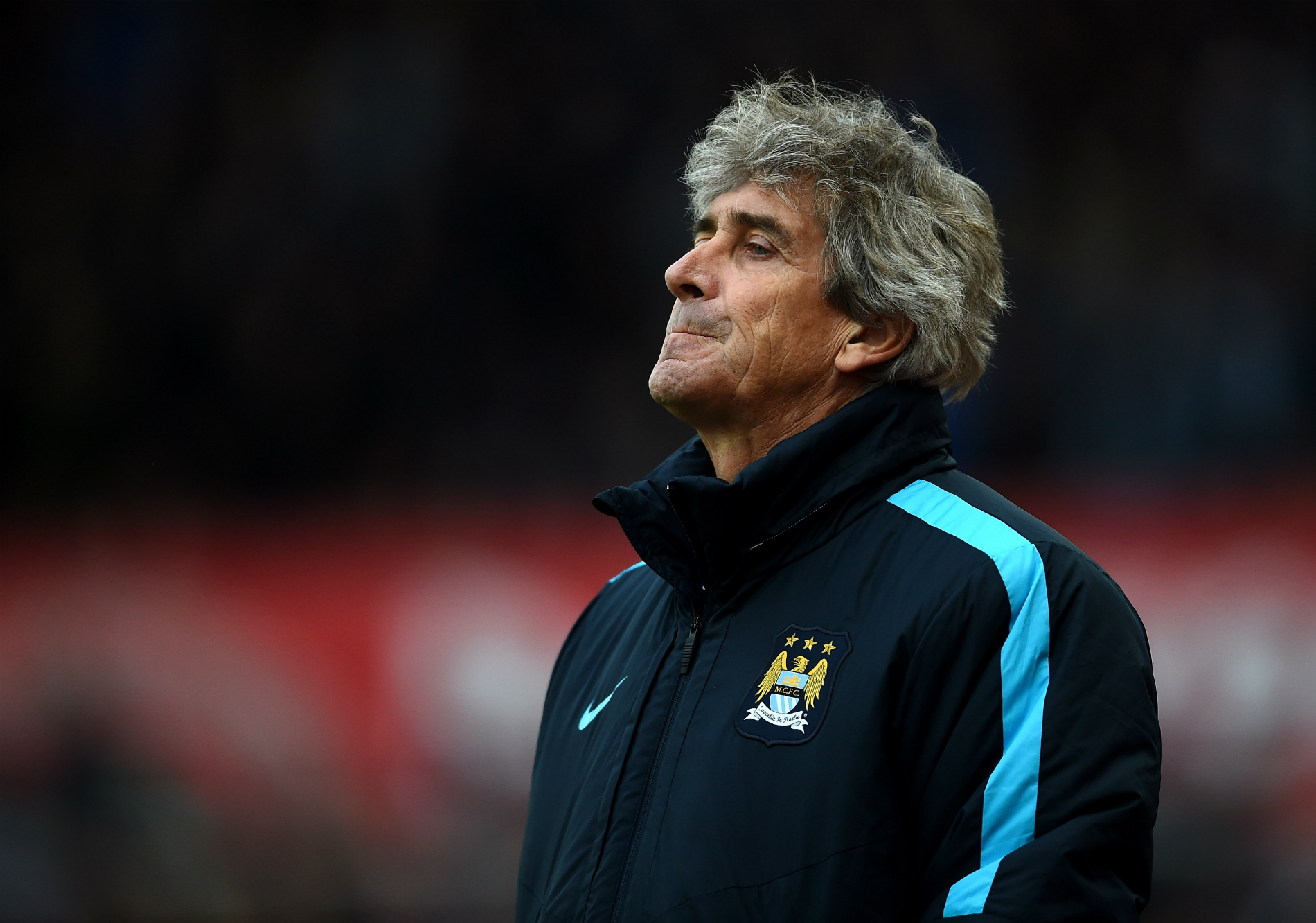 The club's hierarchy, however, have a longer-term plan in mind: Guardiola is the dream scenario. It is both widely understood and completely understandable, given his links to the various former Barcelona men now employed at the Etihad Campus.
Many expected Pellegrini to lose his job at the end of last season, but he remained in charge despite failing to live up to the club's lofty expectations. There was a reminder of that as recently as October when chairman Al Mubarak branded the 2014-15 campaign "disappointing" in the club's annual report, one which announced a profit for the first time in the Sheikh Mansour era.
The vastly improved financial situation, along with success in the youth teams, the women's game, various community projects and global commercial partnerships, made clear that the men's senior team was the one under-performing aspect of this rapidly evolving, multi-faceted Manchester City.
That feeling endures. Just when you think Pellegrini's men have cracked it, they let you down. They started the season with five consecutive league wins, not conceding a goal, then lost three in four matches. They recovered from that, winning seven out of nine games and appearing to turn a corner in Europe with a fine win in Seville, and then lost to Liverpool and Juventus.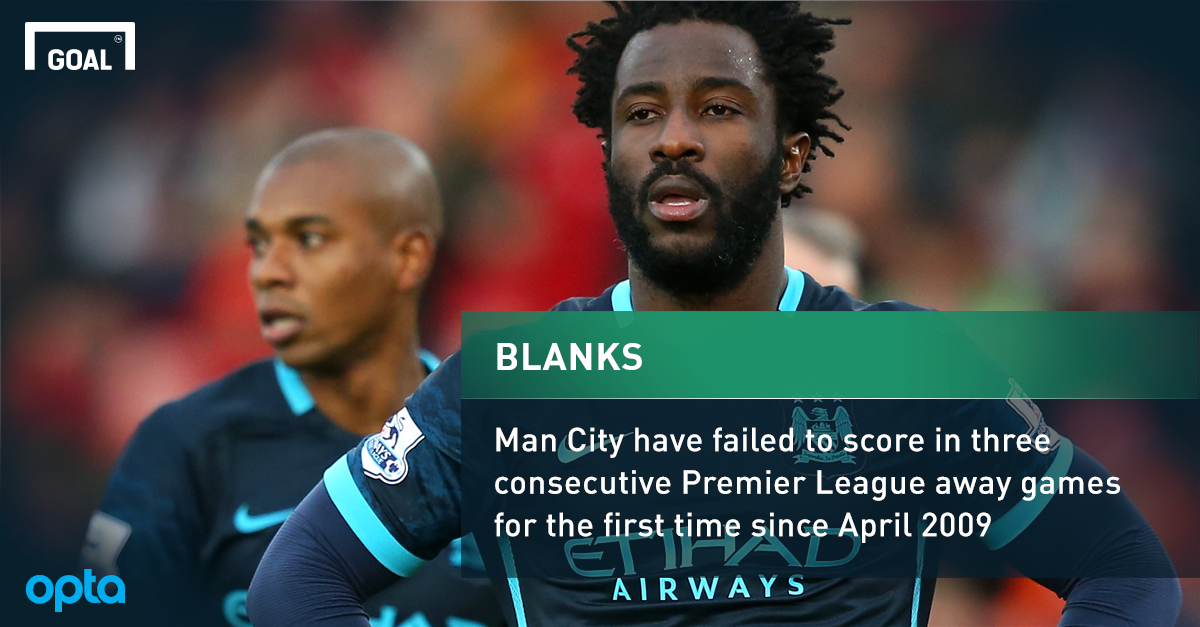 Last weekend, when they beat Southampton to take advantage of other title challengers dropping points, it seemed they had emerged from another mini-slump. The most recent performance at Stoke, though, was as bad as those damaging 4-1 defeats to Tottenham and Liverpool.
This is not how competitions are dominated, not how successful eras are cemented. Performances of this type, and there will almost certainly be more to come, will not be tolerated - Al Mubarak made a rare trip to the Etihad on a match day recently; unfortunately for him it was to see Jurgen Klopp's men run riot.
Pellegrini acknowledges the pressure he is under and has at times this season proven that he is far more flexible, far more quick-witted, that many give him credit for.
"For a dead man walking, not bad," he drily reflected as his team flew out of the traps. It seems that one phrase may come to define his efforts until the end of the season.