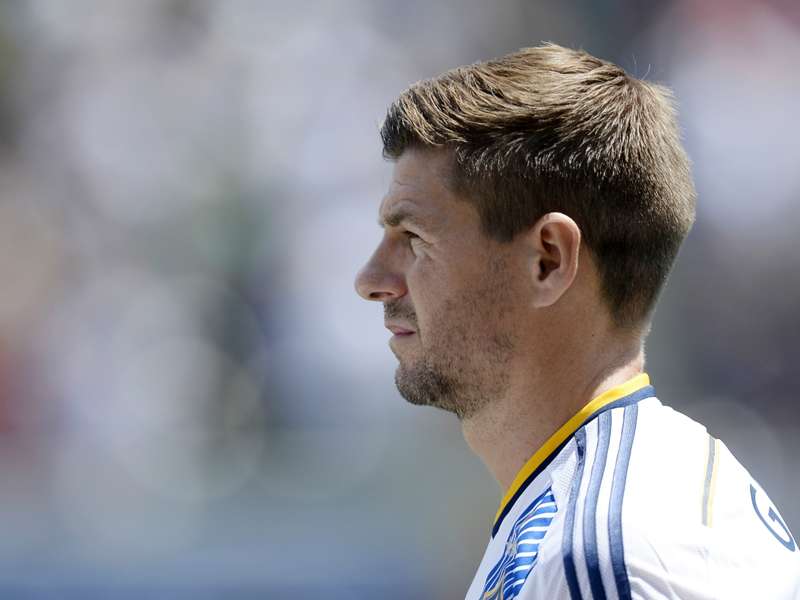 Steven Gerrard could face former club Liverpool next summer after the Reds revealed plans are in place for a US tour in 2016.

Gerrard ended his 17-year career at Anfield last summer and moved to LA Galaxy but has recently been linked with a return to his boyhood club.

However, a reunion looks set to take place in America rather than Liverpool, with Jurgen Klopp's side planning a trip to the US, as they did ahead of the 2013/14 season.


When quizzed about a possible clash with the Galaxy, Liverpool CEO Ian Ayre said: "Absolutely, that's something we have on our radar of ideas.

"Steven is back in Liverpool at the moment and I'm sure we'll get a chance to catch up and see what he thinks about that as an idea.

"It's brilliant we have Steven in the US market, he's been such a great servant to Liverpool and for him to be here - hopefully telling people how great the club is, if they don't already know.

"That can only be good for us."

Liverpool spent time in Boston, New York, Chicago, Charlotte and Miami on their last tour to the US but Ayre admits the former England skipper's history will be taken into consideration.

"We'll come to the US next summer for certain," he added. "We don't have any information of where. We're trying to look at maybe the west coast, and a little bit of the east coast.

"Typically we've done the east coast in the past so maybe the west coast, but still negotiating with various people and who and where we'll play, but we're always excited.

"We've done it before and always get a great reception, so we look forward to it."