---

SPECIAL REPORT By Greg Stobart

---
When
Jose Mourinho
lifted the Premier League trophy in May, nobody could possibly have predicted that he would be fighting to save his job five months later.
That includes Roman Abramovich, the Chelsea owner. Any other manager working under the Russian billionaire would have been sacked by now, but he is said to be 'desperate' for Mourinho to turn it around at Stamford Bridge.
The Chelsea board gave Mourinho a new four-year contract only in August and backed him with an unprecedented vote of confidence earlier this month. While pointedly declaring that results "have not been good enough" the club said the Portuguese had their "full support".
Abramovich has previously been ruthless with sacking managers, most notably Roberto Di Matteo, who won the FA Cup and Champions League in May 2012 and was sacked in November.
This season, Chelsea made their worst start to a campaign in 37 years despite cruising to the title last term - and now Mourinho faces just over a week to determine his future at a club where he has professed his desire to stay for the next decade.
Abramovich plans to re-evaluate Mourinho's position during the November international break and the task is simple: the Blues need to win their next three matches against Liverpool, Dynamo Kiev and Stoke.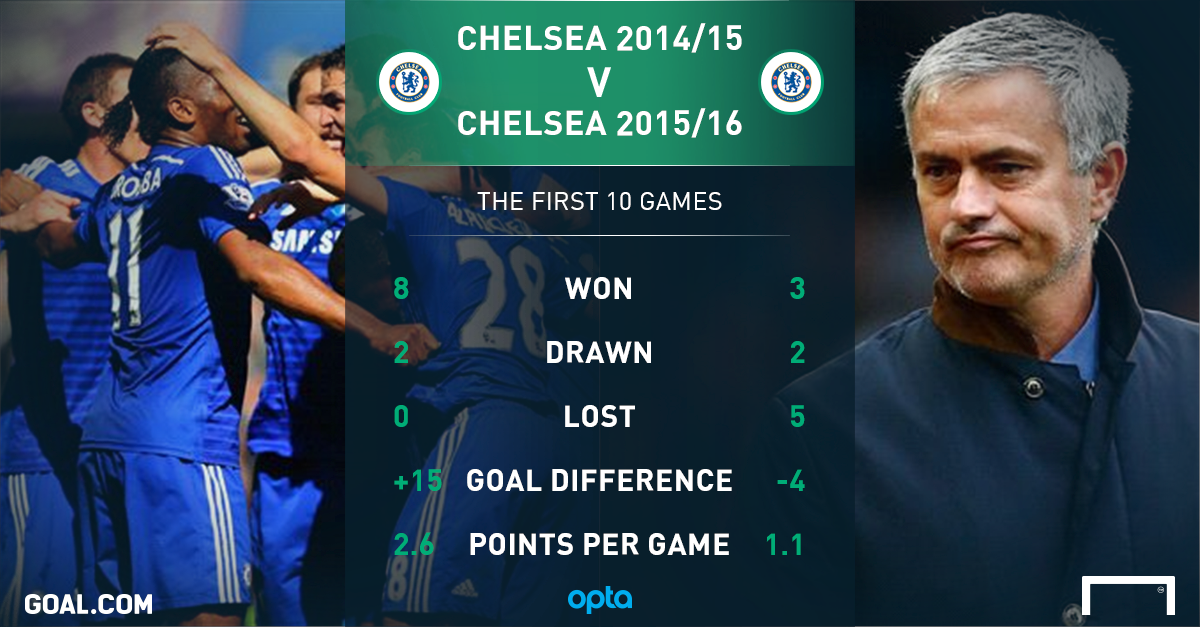 It is a matter of urgency and he needs to show some signs of progress to convince the board that he is capable of finishing in the top four with a side that currently sits 15th in the Premier League table - nine points off the Champions League places.
While Abramovich has shown unprecedented patience with Mourinho, his nerve has been tested by a record of five defeats from 10 league matches and the 52-year-old knows that the turnaround in results needs to be immediate.
Confidence is now shattered in a Chelsea side that strutted to the title last season and Mourinho's main task is to make his players believe again, because their quality is not in doubt.
For the first time in his career as Chelsea manager, Mourinho is facing questions over whether the players are still behind him. It is perhaps a natural consequence of five defeats in 10 league matches, but there have been rumours of fall-outs with key men such as John Terry and Eden Hazard.
Mourinho, though, insisted he still has the dressing room on board as he scratched for positives after the Blues were knocked out of the League Cup by 10-man Stoke on penalties on Tuesday night.
"You honestly think the players are not with me? You think they didn't give everything to win the game? That's really sad, it's not sad for me, it's sad for the players," Mourinho said.
"It's a lack of respect to the players, not to me, for me it would be a fantastic situation if the players are against me, then I can say, 'We aren't getting the results because the players are against me'."
Mourinho also needs to stop moaning. His constant lambasting of the referees and his axing of club doctor Eva Carneiro have damaged his and the club's image - and his media comments are wearing thin with Abramovich.
The Portuguese cannot save his job with anything he says - only by showing improvement on the pitch.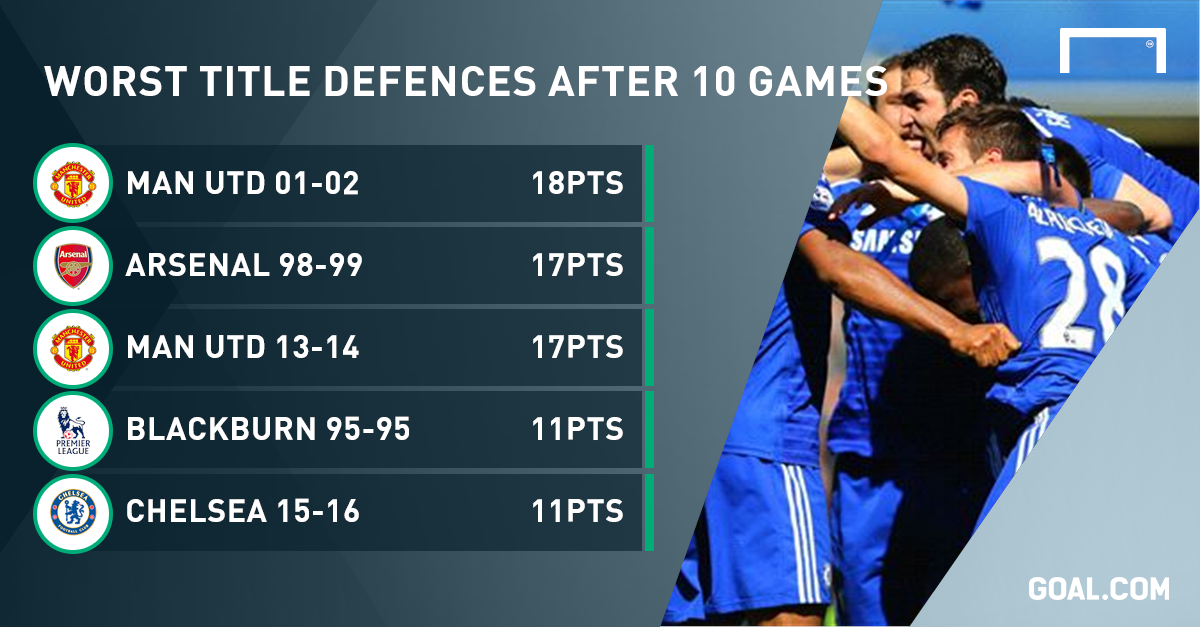 Mourinho's best teams rely first and foremost on a solid defence but Chelsea have already conceded 19 times in 10 league matches. That is only 13 less than they conceded in the whole of last season and four more than in Mourinho's first ever season at the club in 2004-05.
It is no secret that Mourinho wanted to sign John Stones in the summer but surely he can find a way to get Terry, Gary Cahill, Kurt Zouma and Branislav Ivanovic to play at a level closer to last season's form.
At the other end, the Blues' top scorers are Willian and Diego Costa with two league goals each. Pedro and Radamel Falcao have scored just one apiece, while Cesc Fabregas and player of the year Hazard are both yet to find the back of the net.
Chelsea are boring and predictable in attack, there is no creativity and no-one who wants to take responsibility. Mourinho must convince his attacking stars to play with the courage and freedom that they haven't been able to show so far.
It has been a stunning and a rapid decline for last season's champions. Mourinho can only hope that their return to form can be just as rapid, because he knows what is at stake.