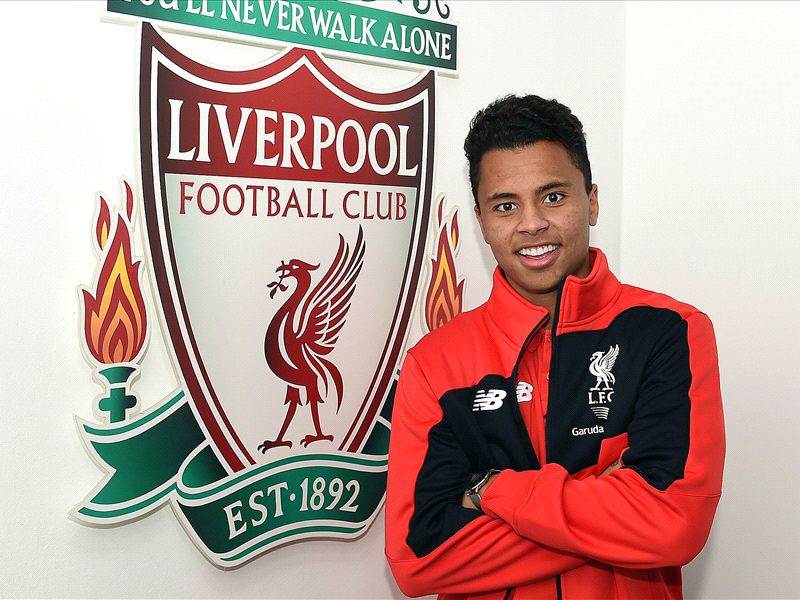 ---

EXCLUSIVE By Melissa Reddy

---
For the player, it all seemed to happen within the space of a week in April.
One day, Allan Rodrigues de Souza was undergoing his usual pre-season sessions with Internacional and the next he was learning of Liverpool's interest in him before flying out to Merseyside. In reality, the process of securing the gifted midfielder had begun in January for the Reds, who had sent their Under-18 team to the Frenz International Cup. They exited the tournament without honours but were alerted to Allan, who captained Internacional to victory in a competition also featuring Tottenham and Valencia.
Liverpool's South American scouts admired the 18-year-old's composure, as well as his ability to act as both a destroyer and a playmaker. They continued to monitor his progress in Brazil, aware that they would have to move quickly to secure his signature. With other European sides circling, Liverpool leaned on their good relationship with Internacional and invited Allan to England, where he played two trial games for the Under-21s in April.
"It all happened so quickly," he told Goal. "I went back to pre-season like normal with Internacional and only heard about Liverpool's interest a week before coming to England.

"Internacional knew about it for a long time, but said they didn't want to distract me. I was curious and excited by the chance to work with a great club, to see what I could pick up and learn during this week."

Again, Liverpool were impressed enough to immediately engage with the Brazilian side over a permanent move. They agreed terms with Internacional, with Allan back at Anfield in July. He was integrated into the first team during pre-season and even found himself on the bench against HJK Helskini in August. His signing was confirmed on deadline day, as was an immediate loan move to SJK Seinajoki.

Allan's impact in Finland was instantaneous: he took just 15 minutes to stun onlookers with a left-footed beauty on his debut in a fixture he was never meant to feature in. "I arrived on Sunday, and SJK were going to play that following Thursday," he explained.

"I had a conversation with the manager, and he told me: 'Okay, you won't play the first game because I want you to get used to everything.' He said I would travel with the team, so I can bond with my team-mates more, take in the atmosphere…

"He made it clear I wouldn't play, but he still put me on the bench. In the second half, we were 1-0 down, and out of nothing the manager said: 'You're coming on.' I went on and had a few chances, then I scored. It was my first game as a professional, and I managed to get my first goal in a game that I thought I would just be watching! I was chosen as the best player as well so I was very excited, but it was all very unexpected."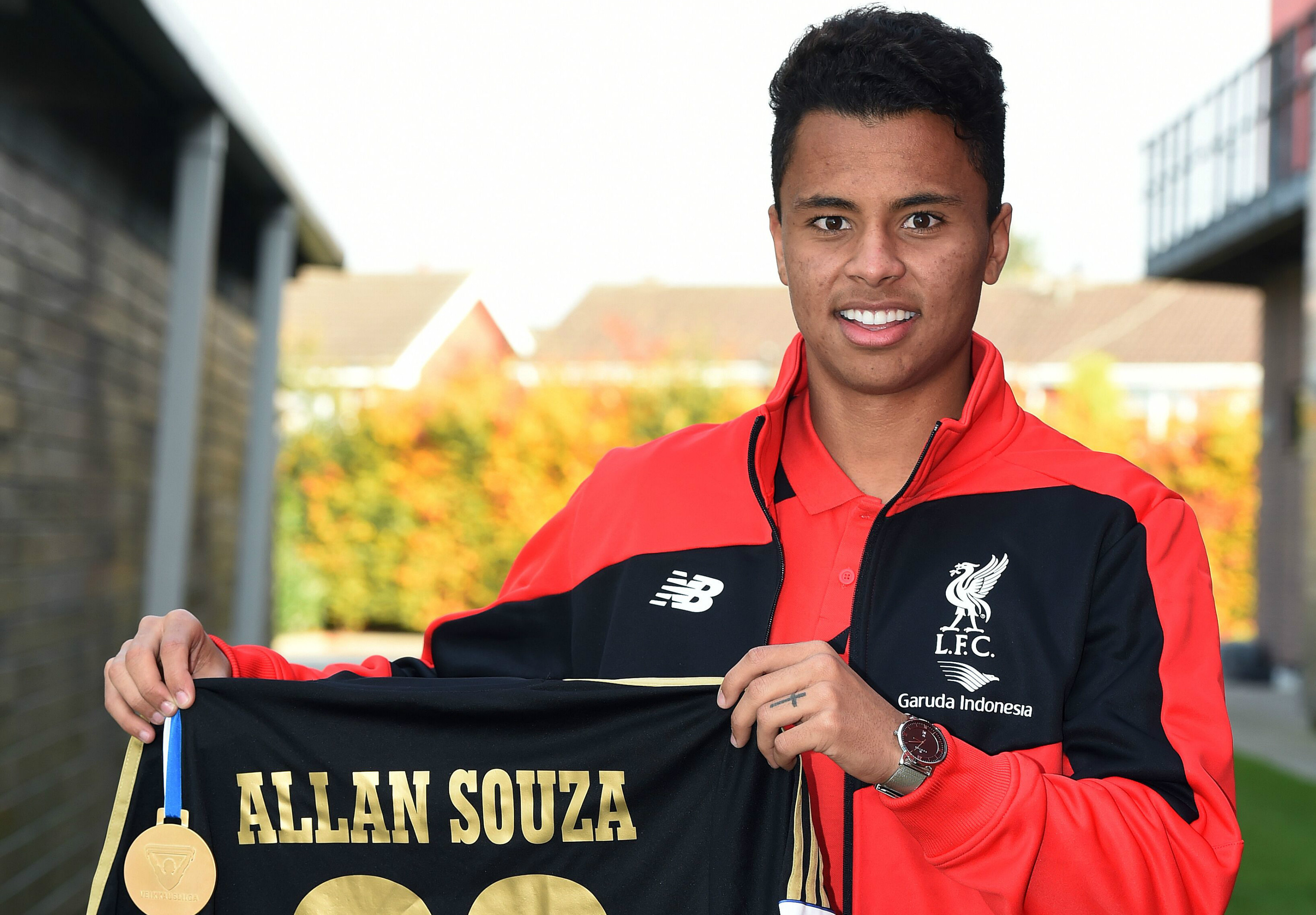 In eight appearances, the teenager - who is represented by Kia Joorabchian - recorded five assists, three man-of-the-match awards and two goals - one direct from a corner. Allan operated as both a holding midfielder and a No.8 for SJK, his attributes suiting both a long and short passing game.

"He has huge, unbelievable potential," explained Simo Valakari, the club's manager who spent four years at Derby County. "He has big technical ability, a wonderful left foot and the football intelligence to use it. Allan is small, but very strong - he uses his body well and positions himself cleverly. He can pick any pass in a game, and understands space very well."

It is easy to eulogise about the skill of young players, but the raw talent is often not matched by the strong mentality that is required to succeed. It is clear, however, that Allan has the capacity to cope with the psychological demands of the game. Having moved to a unfamiliar country and a club where not one of the players or staff spoke any Portuguese or Spanish, he still managed to influence matches.

"I knew that I'd be going to a completely new country, which would be so different to me - the language, the weather, the style of football, the food - but I wasn't fazed by any of that, because football is my life and I would go through anything to be able to play," he said.

"I wasn't frightened or worried, I was excited for the challenge. I was curious about how the experience would be, how I could learn and grow. For me, football can help break any barrier - language, different cultures and all that."

Liverpool's Brazilian trio, Lucas Leiva, Philippe Coutinho and Roberto Firmino, regularly kept in touch with the midfielder, sharing their own stories of moving to Europe as youngsters. "They always texted to see how I was doing, to congratulate me, to offer advice. They have been very good to me."

Valakari believe Allan's steely mentality will ensure he advances well. "As a coach, you come across great talent all the time. But the thing you look for, the characteristics that make you very happy, is a great attitude and a strong mind.

"If a player has skill and this, then it is perfect. He came to a totally new environment and with his passion and drive, fitted in so easy. The fact a player with a language barrier can understand exactly how things should be done in training and matches means he is very, very good. He immediately improved the team and helped us win the championship. He has all the qualities to succeed at the top level."


SJK's manager believes the next step is for Allan to "get many more games as a professional. He has a very good youth pedigree, but must build his experience".

Another loan spell is pencilled in for him. Spanish and Dutch clubs were initially interested in taking the Sao Paulo-born talent temporarily but, after his showing in Finland, Liverpool have also been fielding enquiries from the top-tiers in Belgium, Portugal and Turkey.

"My next step is to soak up more experience in Europe, to have different lessons and styles," said Allan. "Of course, I would also love to get in the Brazil Under-20 team. I have been working very hard for that, and it would be the natural step for my progress. If it happened it would be happy days for me, for my family, my friends, and I would give everything to the shirt."

Allan returns to Brazil on Thursday for 10 days. He will get to show off his league medal to the family and friends that are so close to him.

"We have kept in touch every day since I left. I am used to being away from my family because when I went to south Brazil to play for Internacional, they stayed in Sao Paulo. Of course, it is a much shorter distance, but I only used to visit maybe three to four times a year," Allan added.

"My parents have always been very supportive. My dad always pushed me to be my very best - from the time I started playing at five. He wanted me to take football more seriously and not just play around with my friends. He would always correct me if I did something cheeky on the pitch that didn't come off - he was a great critic.

"My mum made sure I was still performing at school, and she was the one who encouraged me to test myself in Europe. My dad was nervous about letting his young son go, he was worried."

Now, he can be proud. Allan's first professional steps already have a silver lining, and Liverpool are convinced his upward trajectory will continue.