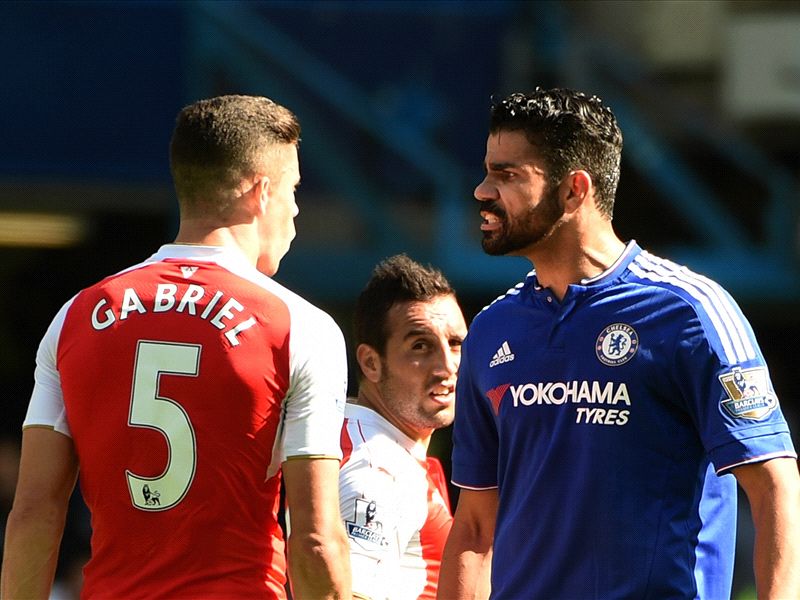 ---

By Mark Halsey of You Are The Ref.com

Follow on Twitter
---
Diego Costa
has been banned for three games after his behaviour in
Chelsea
's 2-0 win over
Arsenal
and a media furore is to blame.
Having looked at what has gone on in previous weeks, with Gabriel's elbow on Marko Arnautovic of Stoke City, Costa doing exactly the same thing to Seamus Coleman and Steven Naismith's kick out at Branislav Ivanovic, it must be said that none of those offences were punished. The FA has to be consistent.
They've charged Costa now but they should have charged him before, they should have charged Gabriel after a blatant elbow and they should have charged Naismith. It's happening all the time so the FA simply must show consistency.
There's a three-man panel of ex-referees who will have sat down and decided that it was violent conduct. Well, why didn't those same referees sit and pass judgement on Gabriel? They didn't charge the culprits the week before so why have they charged Costa? It's because of the media.
He's been charged because of the furore. His reputation, of course, has preceded him. Had Mike Dean sent him off for the little kick-out later in the game I don't think anybody would have said anything.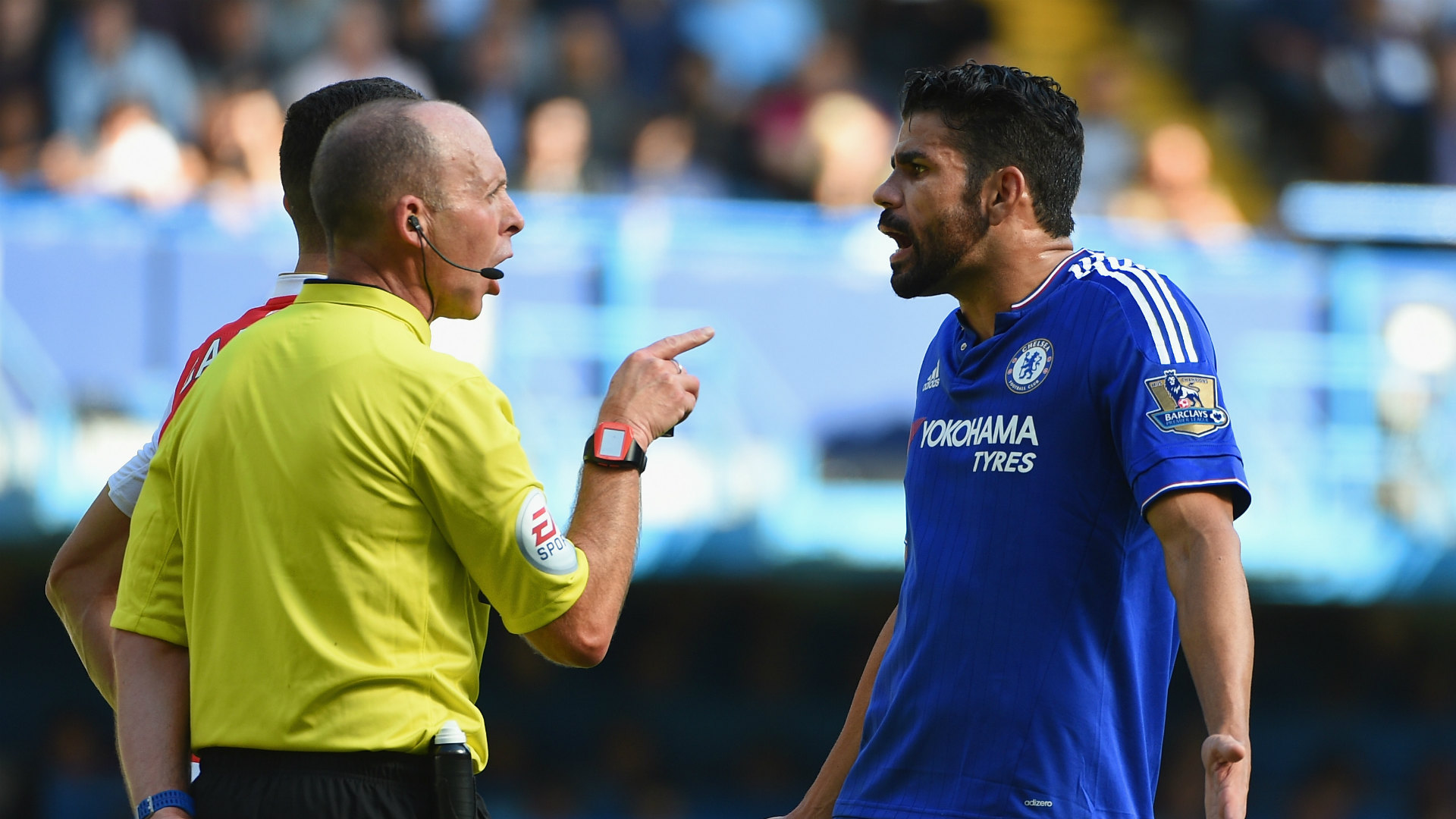 I don't know if Chelsea are still waiting for written reasons as to why he was banned but all I ask for there is that if you are going to do it to Costa, you do it to everybody else. Everyone says 'was it a reckless use of the arm or was it violent conduct?' He did exactly the same the week before and nothing happened. We have to have consistency across the board.
As for Gabriel, who had his red card rescinded only to receive a one-match ban for improper conduct, he should have received a second yellow card during the match, though I thought Santi Cazorla was worse.
He remonstrated with the referee and he wouldn't go off. What was the difference? Cazorla got two yellow cards, they let Gabriel off the sending off but thought he deserved a one-match ban anyway, as if he got a second yellow card.
Players normally get a fine for improper conduct, but because he most probably deserved a one-match ban for his misdemeanours, they've gone against the grain. It wasn't a straight red, it was more a second yellow for a bit of petulance for raising his foot against Costa.
---
TWO BLATANT MISTAKES AND ONE TIGHT CALL IN SPURS VICTORY

---
When you look at the decision not to flag for offside for Manchester City's first goal against Tottenham, it's a tough, tough shout for the assistant referee Jake Collin. Kevin De Bruyne races onto Yaya Toure's pass before slotting past Hugo Lloris so you can understand the call as the game is so quick, and he's given the benefit of the doubt to the attacker.
The second decision, however, was easier. Eric Dier eventually scored after a Heung-Min Son shot was saved by Willy Caballero but Kyle Walker was a yard offside in the build-up.
Simon Beck wasn't even in line with the second-most near defender, so he was out of position but even so at that level you'd expect someone with his experience to give that. You can say it's something you can't support, whereas Jake Collin's first decision was very difficult and very tight.
With Simon Beck, at that level you can't make those mistakes. They're easy ones.
With the Harry Kane goal to give Spurs a 3-1 lead, he's looking right across the line and Kane is in an offside position when the ball comes in and hits the bar. He's not involved in active play but then once the ball comes back he becomes involved in play and the goal should have been ruled out.
There were two major errors in that game, which I think the assistants should have called, but you can't blame the assistant for Manchester City's goal, as you have to give the benefit of the doubt to the attacker and it's moving so quickly.
Elsewhere, Martin Demichelis definitely shouldn't have been sent off, despite fouling Erik Lamela after being booked for dissent. There are far too many cheap yellow cards dished out for careless challenges. Careless challenges are a free-kick only.
For a yellow card a tackle has to be reckless, or it has to be a denial of a promising attack. For Demichelis' challenge on Lamela, it's a careless challenge and he's not stopping a promising attack, while there are defenders around him, so it's just a free-kick.
Referees at the moment are dishing out far too many cheap yellow cards and that's why we have pundits saying 'they were lucky not to get a second yellow card'. Learn the laws of the game.
---
TWO MIXED PENALTY DECISIONS AT SOUTHAMPTON & WATFORD

---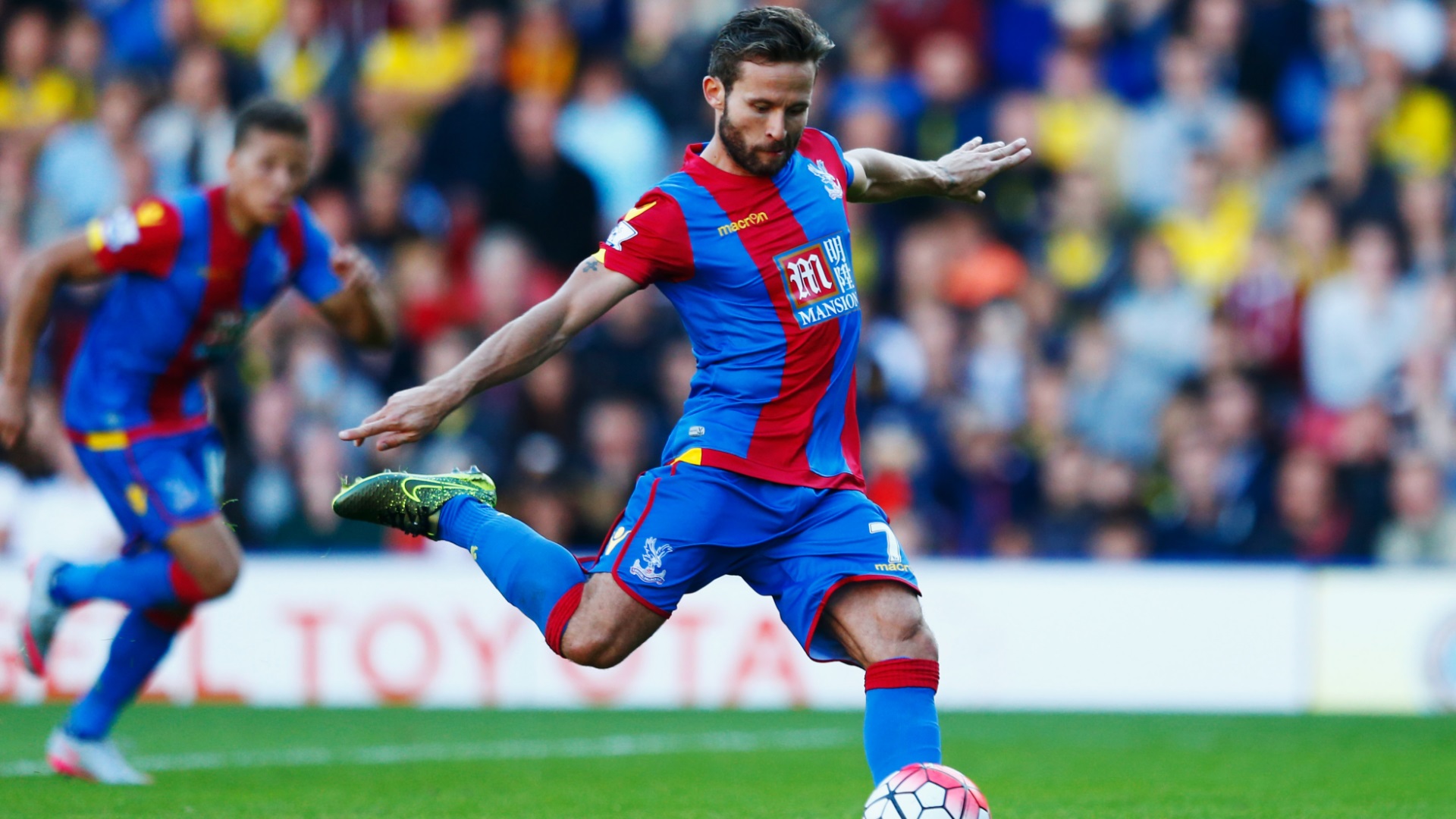 Crystal Palace beat Watford on Sunday via a Yohan Cabaye penalty after Allan Nyom fouled Wilfried Zaha in the box and it was absolutely a good decision. To be fair to Anthony Taylor, he got himself in a great position, parallel to the play, and made a really good decision. I don't think anybody can have any complaints.
The Watford players are obviously unhappy but if you go to ground in the box like that you run the risk, you've got to stay on your feet at all times. Swansea City, meanwhile, scored after a foul in the box, with Jose Fonte pulling down Neil Taylor, but a penalty was awarded and Roger East should have held his whistle.
He should have waited and if the ball hadn't gone in he could have pulled it back and given a penalty. If he held his whistle, he could have got the players back to the centre circle after the ball went in.
It's about having belief in your ability and holding that whistle for a fraction of a second and seeing what the outcome is. Everyone would have been happy, there's an advantage there, they've scored, let's get back.
Sometimes you do have the time but for me it's the difference between a referee with natural ability and a manufactured referee.
A referee with natural ability will hold his whistle and see what happens, he'll find that extra second – that's good natural ability. The manufactured referees haven't got that ability and they blow straight away. It's all about natural ability and most of the referees in the Premier League have an abundance of that.
Former Premier League referee Mark Halsey was speaking to Harry Sherlock on behalf of You Are The Ref. For detailed referee analysis from the experts visit www.you-are-the-ref.com