Chelsea
captain
John Terry
has hit out at former Blues manager Rafa Benitez in the wake of the club's Premier League title win.
Eden Hazard's goal gave Jose Mourinho's side a 1-0 win over Crystal Palace on Sunday, and secured the title with three games remaining.
Terry has been an ever-present in the Premier League this campaign, and has featured in 45 games for the Blues in all competitions. It is a stark contrast to his year under Benitez, where he played just 28 games for Chelsea.
Referencing a comment the Spaniard made during his time at Stamford Bridge in 2013, Terry said: "Unbelievable, we worked so hard to get here. to get over the line was a tough match but bottom line is we're champions.
"One person said I couldn't play twice in a week and knows who he is. Not only have I proved everyone wrong I'm still fighting, still feeling great, more importantly I've got great players and great management around me.
"This is what I live for, I was a ballboy, mascot, I've played in the stadium, I've done everything. To be here and give the fans something...
"The first one was very special obviously but when you wait five years without winning it and you see teams [win it] and you've grafted it really hurts, so we're going to enjoy today."

---

IN PICTURES
Click here for Goal's recap of how Chelsea marched to the title
---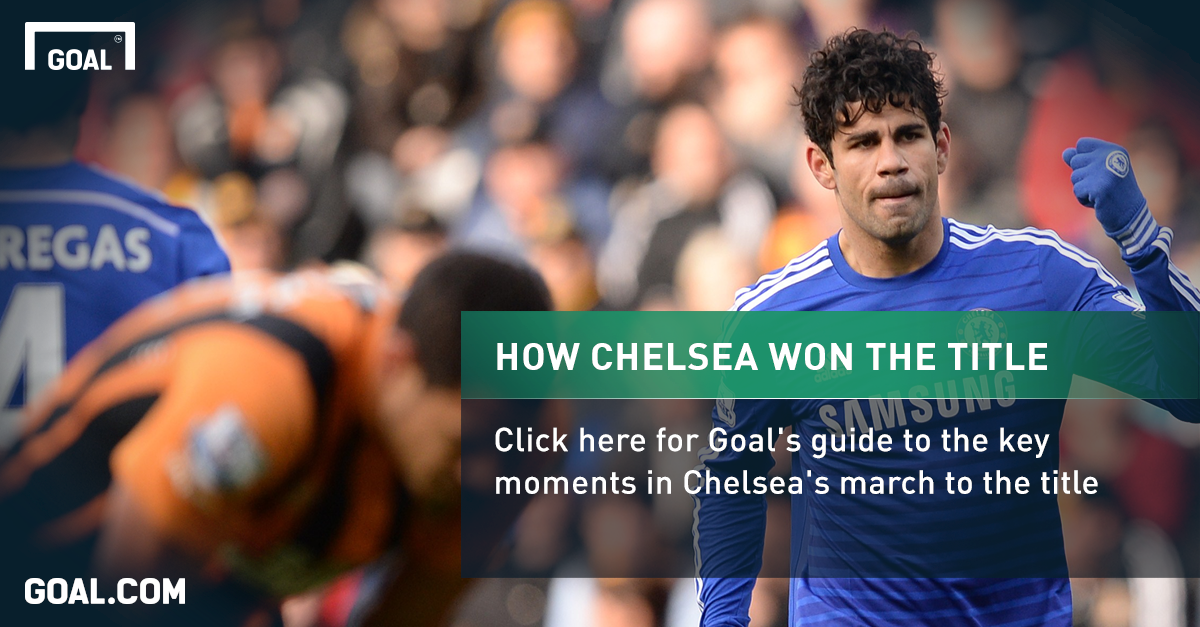 Benitez, now at Napoli and formerly of Liverpool, warned Terry at the end of the 2012-13 season: "With his age, he has more experience and his understanding of the game will be better but you have people coming that will be faster and they will be stronger.

"But still he has a lot of ability and he can do well. But it will not be two games a week, carrying on playing, because you have more competition [in the squad].

"And this is the main thing: if you play two games a week it's not easy to keep at the level. In a normal team, fine. But in a top side where you have to win every game, it's not easy."