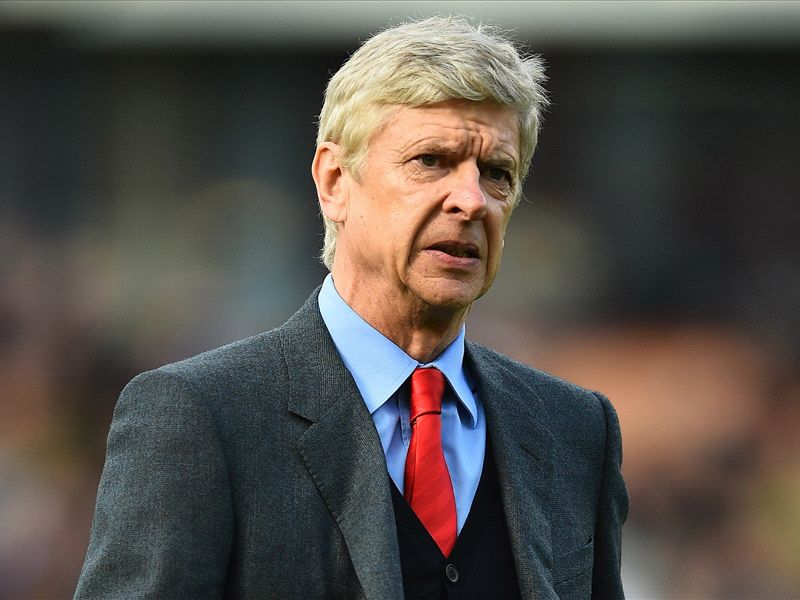 Arsene Wenger
hit's back at
Jose Mourinho
's recent taunts by suggesting that the
Chelsea
boss lacks respect for his fellow managers.
The Portuguese, set to win the Premier League on Sunday, ridiculed Arsenal's defeat by Monaco in the build-up to their clash at the Emirates Stadium, before mocking their decade-long wait for the title after April 26's 0-0 draw.
Though Wenger did not rise to Mourinho's bait, he was keen to stress the importance of respect among the management fraternity – something on which the Chelsea boss could "improve".
"The biggest thing of managers is to respect each other and some people have to improve on that," Wenger told the press when asked about the taunts. "Everybody lives with his own internal problems and I live with mine and that is enough."
Although Arsenal's hopes of catching Chelsea are now effectively over, the Gunners boss believes that they have improved this season and are much closer to challenging for the title next term.
"We have to look at it in a realistic way," he continued. "I feel we have made progress and so I look at it in a positive way because what you want in the season is your team to become better.
"We faced a big challenge because Chelsea didn't drop their level and thats why we didn't catch them but overall we feel we have made progress.
"When you fight for the championship you win some games because you smell you can do it that you don't win if you're fourth or fifth."
On the injury front, Mathieu Debuchy remains a doubt with a hamstring problem and Alex Oxlade-Chamberlain is also unavailable but Abou Diaby is in full training and Mikel Arteta is closing in on a return, though still needs "more time". //