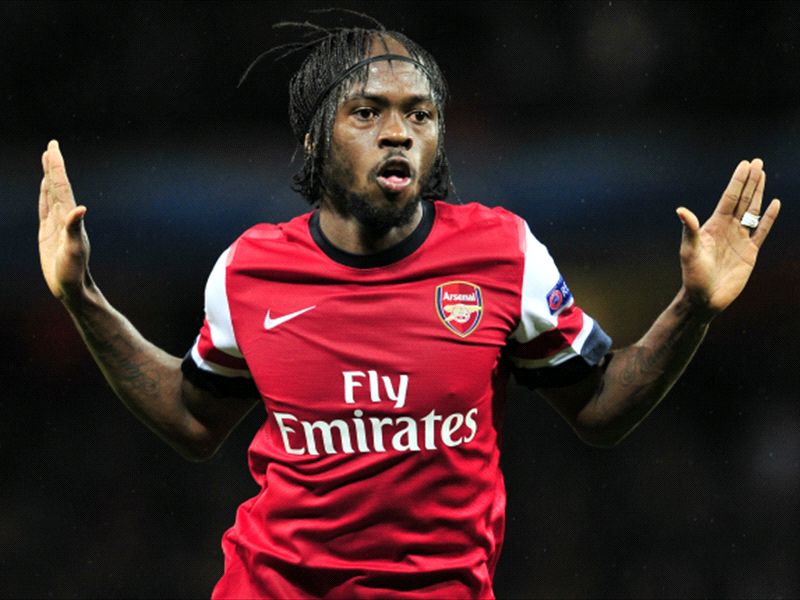 Former
Arsenal
winger
Gervinho
claims that
Arsene Wenger
never had any faith in him during his time with the Gunners.
The Ivory Coast international moved to the Emirates Stadium in 2011 from Lille in a transfer worth £10.5 million, though he struggled to establish himself in north London, scoring nine goals in 46 Premier League appearances.
His struggles led to his departure after just two seasons in England, with Rudi Garcia moving to sign his former player for £8m following his departure from Lille and subsequent appointment at Roma.
The 27-year-old has thrived at the Stadio Olimpico, scoring 14 goals in 50 outings for the Serie A side, and he feels that Garcia's belief in him compared to Wenger has been the main reason behind his return to form.
"Wenger never had faith in me," Gervinho told
The Sun
. "Garcia does not differentiate between those who play and those who don't. For a player that is important.
"He doesn't speak more to you because you play and less with me because I don't.
"For him there aren't only 11 players; there are 25 players. Everyone has the same level, gets treated the same and gets spoken to in the same way."
Despite his struggles with Arsenal, Gervinho does not reflect on his time under Wenger as a failure, though he is disappointed that he never reached his best during his time in the English capital.
"I dreamed of playing for them, I loved them since I was a child," he continued. "I don't detest Arsenal because of the way Wenger treated me.
"My frustration is I quit Arsenal too soon. I left a club I loved without really showing how good I was. I am happy I went there and was able to work with Wenger - I never thought I'd quit after just two seasons."