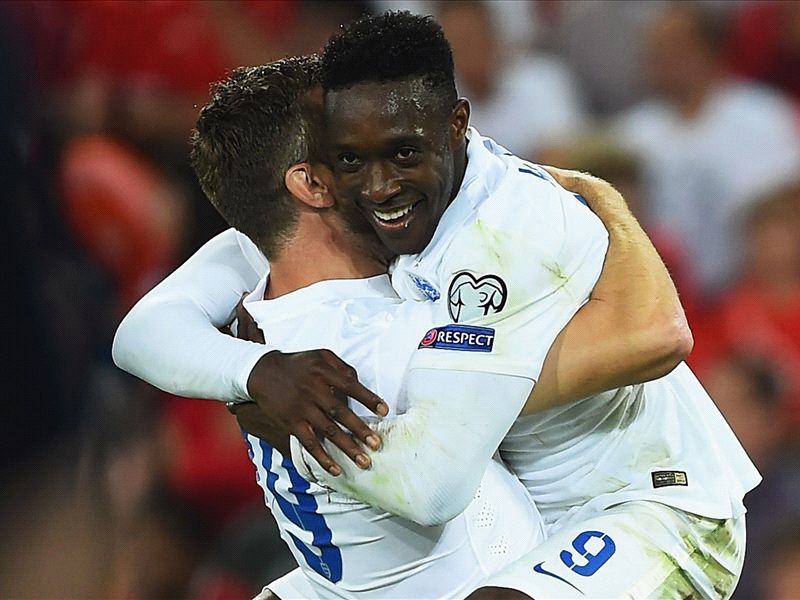 Former
Arsenal
vice-chairman David Dein says that
Danny Welbeck
has been brought to the club as an out-and-out striker.
The £16 million man, who scored twice for England against Switzerland on Monday, often featured out wide for previous club Manchester United but Arsene Wenger made his deadline-day swoop with the aim of providing proper competition and cover for the injured Olivier Giroud.
And Dein was pleased to see the forward's contributions for the Three Lions proving that the Gunners have made a wise investment.
"It will do him the world of good," he said of Welbeck at the Soccerex conference in Manchester. "It's about confidence. I know Arsene's bought him with the intention of playing him as a striker and strikers live on goals. His price has probably gone up!
"Arsene's got a lovely phrase - the only thing certain about a big signing is a big salary to go with it. That doesn't guarantee you the success. It's all about a team effort. You have got to get the team working together, it's about bonding.
"But [Wenger's] so focused, so determined and he's still got the fire in his belly, he's a natural winner. He's got a decent squad there now.
"One would expect they finish in the Champions League positions but it's not guaranteed. Everybody wants the same thing today. Every club wants to win the league."
Arsenal spent around £80m in the summer transfer window on Welbeck, Alexis Sanchez and Calum Chambers, among others, while Manchester City - the Gunners' next Premier League opponents - were limited in their spending due to Financial Fair Play sanctions, which Dein supports.
"There's no point putting red traffic lights on the street unless people respect them and stop," he remarked. "If there are rules, they have got to be respected. If there are financial sanctions in place they've got to be respected, simple as that, no matter which club you are."
On Monday at the same conference, Sepp Blatter had confirmed his intention to run for a fifth term as Fifa president and Dein, who came in close contact with the Swiss while he was involved in England's bid for World Cup 2018, describes him as a "great survivor".
"Sepp would get in with a landslide victory if there was an election next week," Dein noted. "I'm sure he will get in again next time around. It may even be unopposed.
"You have got to say the guy is a great survivor and he's running Fifa and he's got 209 countries and he's got the support of the majority of them. I don't think in this current election [there will be a challenger from within Uefa] but perhaps in the one after."