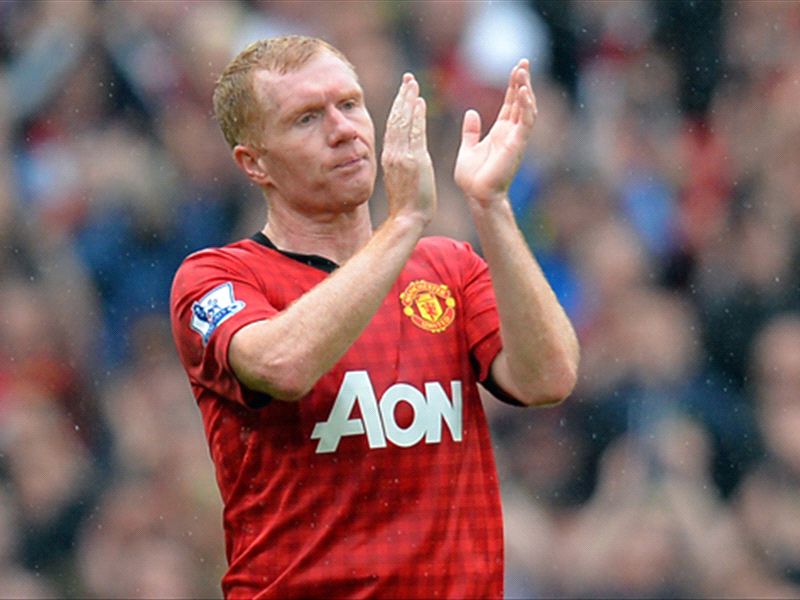 Former
Manchester United
star Paul Scholes admits he feels "sorry" for under-fire manager
David Moyes
and believes it is far too early for the club to consider sacking him.
The champions are currently languishing in seventh place in the Premier League table and their only realistic route back into the Champions League next season would require them to win the competition – a challenge rendered even tougher following Friday's draw which saw Moyes' side pitted against the holders Bayern Munich.
Scholes, who retired for the second time at the end of last season following a stellar, trophy-laden career, feels injures to the likes of Robin van Persie, Wayne Rooney and his entire defence has complicated matters for Moyes and feels he simply needs time and patience to turn things around.
He told
Goal
: "No. It's far too early [to sack him]. With all the injuries he's had, I feel quite sorry for him really.
"He's never been able to put out the same back four. You see all the top teams, they have the same back four every week, especially with the centre-backs, they need to get an understanding and rhythm together.
"Michael Carrick's been injured, Robin van Persie's been injured, key players have been injured [but] he's not made any excuses and tried to get on with it and hopefully next year will be better."
Like Moyes, his two high-profile signings Marouane Fellaini and Juan Mata, have both struggled to make immediate impressions at Old Trafford, but Scholes is confident both will prove to be shrewd additions to the squad in the long-run.
He added: "Moyes' signings haven't quite settled in, Fellaini [has had] a lot of injuries as well, and probably hasn't produced quite what he's hoped. Juan Mata has been a little slow to get going as well but these players need time."
WHAT DO YOU #PLAYFOR?

For more information on Chevrolet's 'What do you #PlayFor?' campaign, visit ChevroletFC.com.
Moyes relieved some of the pressure that has built up around him by masterminding a Champions League comeback against Olympiakos on Wednesday, and Scholes hopes that victory will give the side confidence to progress deeper into the competition.
"United's best performances have probably been in the Champions League this season. The other seven teams are very good, I think that's the only problem! If they can play like they did Wednesday night, I am sure they will be up there," he said.