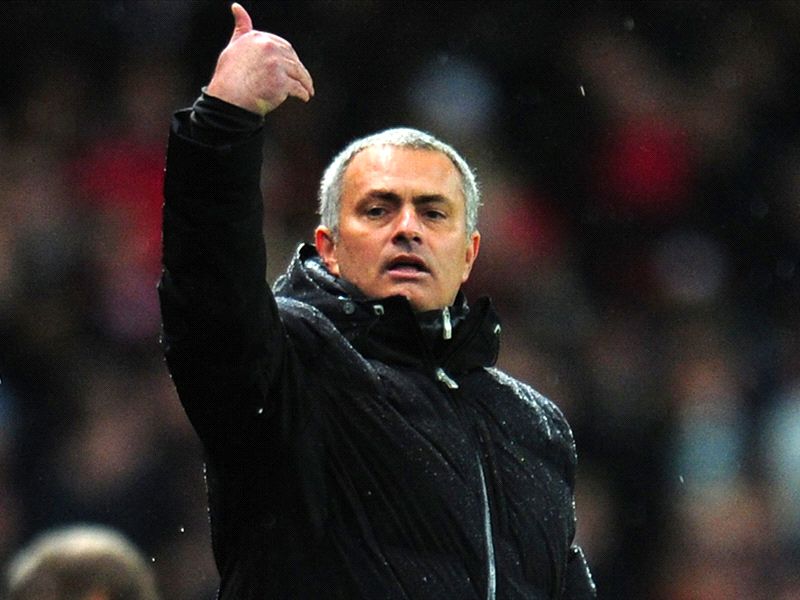 SPECIAL REPORT
By Duncan Castles
Jose Mourinho
has prioritised a central defender, a left back and a centre forward ahead of completing a substantial overhaul of his
Chelsea
squad this summer.
After being granted the authority to sell Juan Mata and Kevin De Bruyne at a substantial profit in the January transfer window, Mourinho is now confident that Roman Abramovich will support a still more aggressive restructuring of the club's squad at the end of the season.
The Stamford Bridge outfit are currently seven points clear of the chasing pack in the Premier League title race but the Portuguese recognises that a number of areas within his squad require renovation.
Mourinho is maintaining close dialogue with key Chelsea officials ahead of what he sees as a crucial summer for the club, with discussions on both player recruitment and sales set to continue at Stamford Bridge until the transfer window reopens.
Improving the quality of his defensive options is critical to Mourinho, who has started John Terry in 27 of Chelsea's 29 Premier League games despite the club captain's waning physical abilities. The Portuguese has also relied on the right-footed Cesar Azpilicueta at left back, with Ashley Cole having lost his place in the side.
The contracts of both Terry and Cole end with the current season and while Mourinho has told the English pair that he would like to retain them for the coming campaign, final decisions on renewals must be sanctioned by Abramovich. Unsure that the club's owner will approve new terms both have been exploring options elsewhere.
Though Chelsea have already secured the services of Saint-Etienne's teenage centre back Kurt Zouma for next season, Mourinho also wants a more experienced defender capable of starting the campaign as a first-choice in the position. The market for central defenders, however, is a particularly expensive one at present.
Mourinho floated the idea of buying Eliaquim Mangala from Porto last year only to be told that his former club would not release the France international unless his €50 million [£41.7m] buy-out clause was activated; a price too high for Chelsea. Manchester City informally agreed personal terms with the 23-year-old in January before baulking at that fee, and they remain the more likely destination for a summer switch.
The new Chelsea manager also made an inquiry for Luke Shaw ahead of his return to Stamford Bridge before the left-back agreed substantially improved personal terms at Southampton. A Chelsea supporter since childhood, Shaw would help the club address homegrown player quotas, but competition from all of the Premier League's leading clubs has inflated the new England international's asking price to a potentially unacceptable level for the Blues.
At centre forward, Mourinho has also planned to return for an individual he attempted to sign last summer, Diego Costa. Atletico Madrid retained the Brazil-born striker by agreeing improved financial terms, but that revised contract contained a clause allowing the 25-year-old to leave the club at the end of this season.
The Spain international offers a younger and more economical option than long-term Abramovich target Radamel Falcao, who is attempting to recover from cruciate ligament surgery in time for the World Cup.
Mourinho is also interested in bringing Didier Drogba back to Chelsea as a back-up to his new forward under freedom of contract, and is ready to move on all three of his current senior strikers. Samuel Eto'o, Fernando Torres and Demba Ba have managed just 14 Premier League goals between them, a return that the manager argues has cost the league leaders several victories.
Though Chelsea hold an option to release or retain Eto'o in the summer and expect to be able to sell Ba, the final two years on Torres' club-record deal will not be easy to dispense with without Financial Fair Play complications.
Inter are interested in adding the Spain international to their recently agreed acquisition of Manchester United captain Nemanja Vidic, but want to negotiate a deal in which Chelsea subsidise Torres' wages either through a loan to the Serie A club or a transfer complete with lucrative golden handshake.