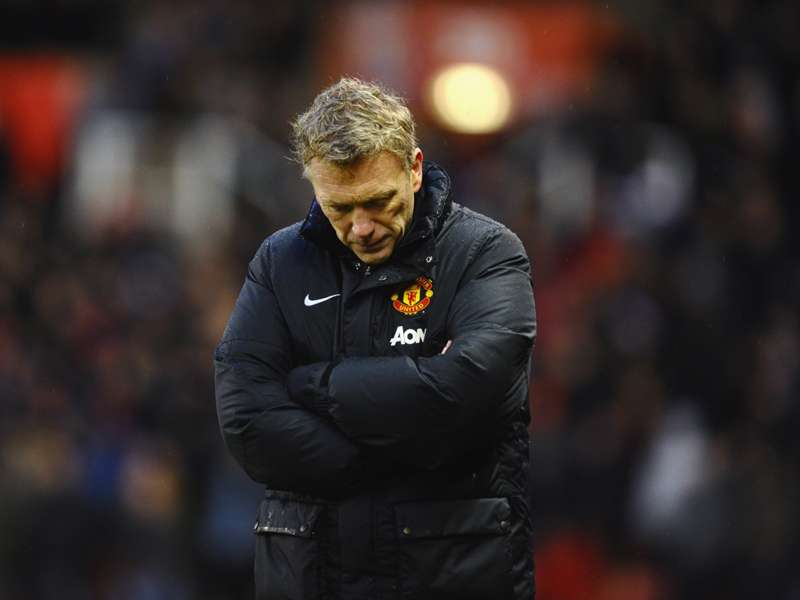 COMMENT
By Peter Staunton
David Moyes will attempt to rebuild an empire next summer with Manchester United not likely to participate in the Champions League for the first time since 1995. The manner in which high-class players have avoided signing for the English champions in the past few transfer windows - think Thiago Alcantara, Cesc Fabregas and Sami Khedira - does not bode well for their prospects of acquiring the services of performers who can genuinely alter their fortunes.
The recent transfer activity at Paris Saint-Germain and Monaco shows that players will still buy into a project provided the money is right but United are falling behind in that context too. Former captain Roy Keane told
ITV
this week: "They've kind of cut corners in terms of transfers in the last few years, they've not gone out and got the big players, and it's just caught up with them this year."
Are Glazers holding United back?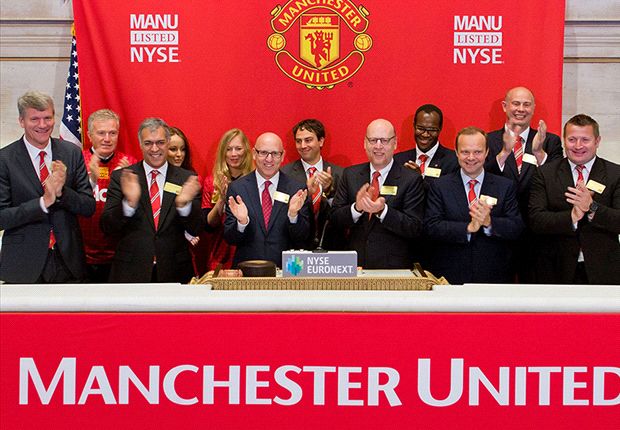 Factor in the possibility of Europa League football and you can see the difficulty Moyes is going to have. But it has not taken United eight months under Moyes to reach this stage. It has taken them nine years. When the Glazer family took control at Old Trafford in 2005 this was always the likely outcome. It has been revealed that £696 million has been spent in that time on servicing the club's debt; meanwhile, total transfer spending under the Glazers is £382.9m.
United have been comfortably outspent by Manchester City, Chelsea, Liverpool and even Tottenham since 2005. Ed Woodward, the executive vice-chairman at United, told investors this week that around £100m is available to plough into the team in the summer. That would only buy you Edinson Cavani with not even enough for Radamel Falcao left over. And that's not even taking wages into account. The cost of in-demand players leaves United incapable of competing with the very best clubs in terms of fees and wages on newcomers.
United are not in a position to lavish £26.5m on, say, Asier Illaramendi in midfield as Real Madrid have done. Nor would they risk the £31.5m that PSG paid for Marquinhos. They need players now to make an immediate impact in the way that Fernandinho and Alvaro Negredo have taken City forward this season. The signings and even the chases conducted by Woodward and Moyes so far - Marouane Fellaini and Juan Mata - show that the shopping is likely to be done close to home where they know the market. But what players from within the Premier League would make United a contending force?
Woodward's background is not football; it is in turning the Glazer United project into a commercial behemoth. In the second-quarter results, it was revealed that United added six new sponsorship deals - that is as many sponsors as there have been home wins in the Premier League this season.
Sir Alex Ferguson jumped at the right time. As Nemanja Vidic, Rio Ferdinand and Patrice Evra creep towards the exit, the entire defence needs to be overhauled. The pedestrian midfield is, and will remain, an issue until the right players are bought. And if Robin van Persie or Wayne Rooney decide to jump ship then major investment will be needed up front. Every area of the pitch needs attention just to put United back among the top few clubs in the country.
£100m, Mr Woodward? Try trebling that.
It's better to make no signing than the wrong signing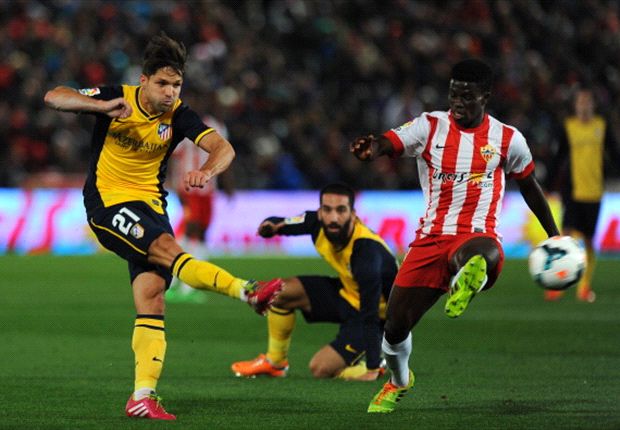 Real Madrid and Barcelona made a mistake, it was said, in not strengthening vulnerable areas in their squads during the January transfer window.
Atletico Madrid, the third team in Spain and genuine contenders to go deep in the Champions League were active; they brought in Jose Sosa to relieve Diego Simeone's busy troop of midfielders and Diego - a player well known to Simeone and to Atletico following a successful loan spell two seasons ago.
"Diego's arrival is just what we need," Simeone told the press after the Brazilian's second debut - a 4-0 win against Real Sociedad in which he scored from the bench. "He can give us personality, options in attack, aggression and whenever he gets the ball, you can sense danger."
That first step back into Spanish football may have been successful but the reality of things since then has been less so. Atleti have failed to score and lost all three subsequent matches with the on-loan Wolfsburg man in the team.
It might be argued that two of those matches were against Real Madrid in the Copa del Rey. The fact is in the last few Madrileno derbies, Atletico have been more than a match for their more illustrious neighbours, playing well drilled, disciplined football. They have lost a lot of their strengths with Diego replacing the injured David Villa.
The Brazilian has struggled to influence proceedings. He has failed to conduct things for Atletico and has been withdrawn on every occasion after making minimal impact.
A player of Villa's class is always going to be missed but Simeone's desire to field the creator in his place has backfired. They are out of the running for the Copa and as a result of that disjointed, damaging defeat against Almeria, they will struggle to find the points necessary to finish ahead of either Real or Barcelona.
The hamstring blow to Villa need not have been the turning point in Atletico's season, but the manner in which Simeone has sought to replace him means it very likely will be.
That is why it is more prudent to make no signing than the wrong signing. At this stage of a season a new player - and particularly one as potentially influential and as decisive as Diego - needs more than a few substitute minutes to become accustomed to his new team's play. He probably needs a full pre-season. The personnel might not be drastically different since the last time he set foot on the Vicente Calderon turf but Simeone's team is.
Now, on the eve of a Champions League last 16 tie against AC Milan, Atletico are on their worst run of the season. Whereas the Italians, before the winter break, would have looked at his clash as a daunting prospect, they will now see frailties. Simeone needs to drastically rethink what he expects from his side in the absence of Villa because they cannot afford the luxury of Diego this time around.
Follow Peter Staunton on