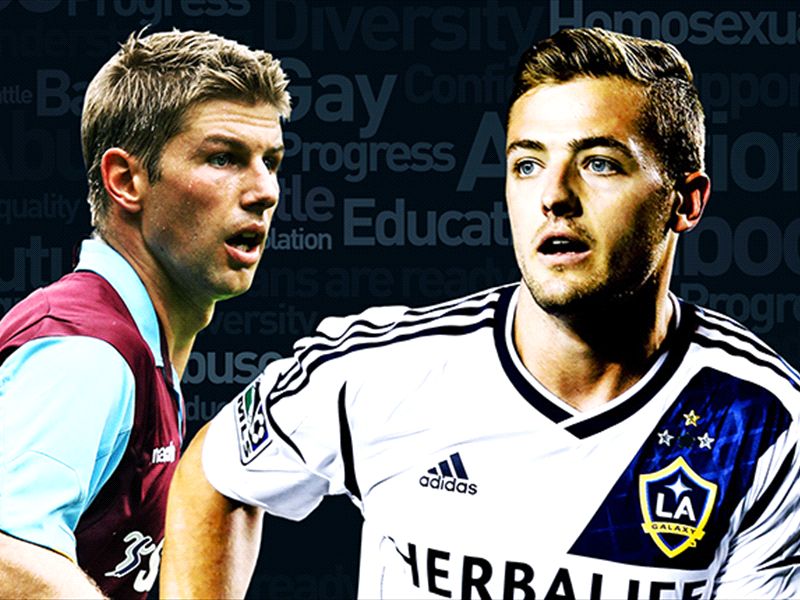 By Liam Twomey
In the history of the game, only one English professional footballer has ever publicly declared his homosexuality.
That man was Justin Fashanu, and it was a little more than 23 years ago. Still, there is a growing feeling within the game that football's fight against homophobia is finally starting to gather real momentum.
This month, for the first time, Football v Homophobia is undertaking its 'month of action' with the support of the Premier League's four biggest clubs. Chelsea and Manchester United joined long-term backers Arsenal and Manchester City last week, adding their names to a list of over 30 professional clubs which is growing by the day and has already surpassed last season's total.
It is a groundswell rising directly from Thomas Hitzlsperger's decision to come out in interviews with German newspaper
Die Zeit
and
The Guardian
last month.
Hitzlsperger's admission made global headlines with the after-effects rippling through the English game, making a media star of Liam Davis, the Gainsborough Trinity player who came out four years ago and remains the only openly gay male footballer still plying his trade at any level in this country.
FOOTBALL ON HOMOPHOBIA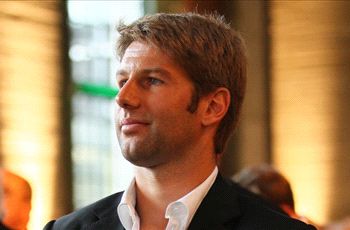 THOMAS HITZLSPERGER

"We still have a long way to go because we fear a reaction and we don't know what will happen. I can't imagine playing football and doing this [coming out] at the same time."

LUIZ FELIPE SCOLARI

"If I found out that one of my players was gay I would throw him off the team."

GIANLUIGI BUFFON

"I don't think I have ever played with a homosexual player. But if Juve bought one, my only wish is that he'd win us games."

ROBBIE ROGERS

"I've been fortunate enough to return to the game, this time as an out and proud gay man, knowing full well that my actions could be of help to another young Robbie Rogers, whether his first love is soccer or science or fashion or all of the above."

ANTONIO CASSANO

"Queers in the [Italy] national team? That's their business. But I hope [there are none]."

CASEY STONEY

"It's really important for me to speak out as a gay player because there are so many people struggling who are gay, and you hear about people taking their own lives because they are homosexual. That should never happen."

GRAEME LE SAUX

"I never believed there was anything wrong with being gay, but I felt that if it came to be accepted that I was, I would be unable to continue as a professional footballer. That is how deep-seated the prejudice is."

JOHN RUDDY

"I know that if anyone [came out] at a club which I was playing at, then they would have nothing but full support from myself and certainly from this dressing room as well."

ANTON HYSEN

"Who would honestly care if there was a guy in your team who scored every goal for you, and he happened to be gay? Why would what he does in private bother you? If you perform it shouldn't matter."

MARIO GOMEZ

"[A gay player] would play as if they had been liberated [if they came out]. Being gay should no longer be a taboo topic."

LIAM DAVIS

"I personally hope that over the next 10 years I'm not the only gay footballer [still playing]. Nobody wants to be forced out, but I hope they can look and see there is someone out there who has done it."

ANDERS LINDEGAARD

"There is a problem if young homosexuals who love football have to quit the sport because they feel excluded. Homosexuals are in need of a hero. They are in need of someone who dares to stand up for their sexuality."

ALEX (FORMER CHELSEA DEFENDER)

"God created Adam and Eve, not Adam and Yves."

SEPP BLATTER

"I'd say [gay fans] should refrain from any sexual activities [in Qatar in 2022]."
England women's captain Casey Stoney also revealed her sexuality publicly on Monday, and the level of media coverage granted to all three has been matched only by its overwhelming positivity.
As
Funke Awoderu
, the Football Association's equalities manager, told
Goal
: "Football is coming out of the closet.
"The issue is far more alive now, partly because society is far more accepting. You can't divorce football and sport and society, and so because legislation has moved on, we've moved on."
Megan Worthing-Davies
, Football v Homophobia director, believes recent advances signify that football is finally waking up to the need to confront its final taboo.
"I think it's indicative of clubs realising the need to do more around this issue," she insists. "There has been a slowness within football to take the kind of action we've witnessed around racism in the game. But with the campaign against racism so well established and ingrained, there is a growing appreciation for the importance of tackling homophobia."
Contrast the attitudes in 2014 to those in the 1990s - the decade in which Fashanu came out in a newspaper interview.
In 1997, the same year football's 'Let's Kick Racism Out of Football' campaign became Kick It Out with core funding from the Football Association, Fashanu called time on a career which had seen him repeatedly subjected to racist and homophobic abuse.
He committed suicide a year later in the knowledge that while the sport he loved was tackling one cause of his suffering, it remained in denial about another.
Graeme Le Saux, a husband and father wrongly identified as gay as a player, had been suffering abuse from fellow players and supporters for years before Robbie Fowler infamously goaded him during Chelsea's Premier League clash with Liverpool at Stamford Bridge in February 1999.
Le Saux was booked for time-wasting by referee Paul Durkin as he delayed taking a free-kick to implore the match officials to take action, and both men were charged with misconduct by the Football Association for their part in the violent on-pitch clashes which followed. No great example was made of Fowler - who apologised for the incident only late last year - no great stand taken against the attitude his actions reinforced.
Indeed, despite Kick It Out boasting an expanded remit to cover all forms of discrimination and successfully establishing itself as football's equality and inclusion campaign, it was not until 2010 that the sport could boast an initiative aimed squarely at tackling homophobia.
Football v Homophobia attracted support from the FA in 2011 and has been making steady gains ever since, but recent months have seen the most significant progress.
The fight for equality has also been boosted by what appears to be a growing acceptance from those within football of homosexuality and gay players.
A year ago West Ham winger Matt Jarvis became only the third footballer to pose for the cover of
Attitude
, Britain's best-selling gay magazine. Norwich goalkeeper John Ruddy and Juventus legend Gianluigi Buffon have both insisted they would welcome a gay team-mate, while Fiorentina striker Mario Gomez believes "being gay should no longer be a taboo topic".
Such comments are in stark contrast to when Luiz Felipe Scolari stated in the run-up to his World Cup-winning campaign with Brazil in 2002 that he would throw any player he found to be gay out of his team.
Gay rights charity Stonewall and Paddy Power's rainbow laces initiative in September also brought the issue into sharper focus. England international Phil Jagielka wore the laces along with Everton team-mate Tm Howard, QPR's Joey Barton and several others, and the campaign is widely expected to run again next season after wider consultation.
"You couldn't be anything but impressed with the amount of support it received, especially given the short lead-in time and the fact they had high-profile backers such as Gary Lineker and Alan Pardew," insists Kick It Out director
Roisin Wood
. "It's a good marker going forward to future campaigns."
Yet the inevitable caveat to all this progress is the simple fact that so few gay footballers have ever felt comfortable enough to declare their homosexuality.
Robbie Rogers departed Leeds United and convinced himself he would have to leave the sport upon telling the world the truth in February 2012, before returning to join LA Galaxy three months later. Hitzlsperger admitted he wanted to come out before injury ended his career at Wolfsburg but was warned against it by family and friends fearful of a backlash.
Both men have offered their services and the knowledge borne of their experiences to the Professional Footballers' Association, who are trying to help those who feel trapped by their sexuality; last May former chairman Clarke Carlisle revealed eight professional players had approached him in confidence to disclose that they were gay.
"When you're not being 100 per cent who you are it's very isolating and lonely, and we want to reach out to any player who feels that way," says
Simone Pound
, the PFA's head of equalities. "Both Robbie and Thomas have said they're really happy to work with us on providing a support network for any player who is gay and feeling isolated."
Concerns range from alienating team-mates and falling out of favour with the manager to damaging long-term career prospects and being targeted by rival fans. "The abuse I had to suffer would be multiplied a hundredfold for a player who was openly gay," Le Saux concluded grimly in his autobiography. "The burden would be too much."
There is, of course, the argument that the financial rewards for the first top footballer to come out could well be lucrative. Exclusive interviews, magazine spreads and sponsorship deals would likely accompany the enduring status of an icon to a much-maligned sporting minority. Yet in the age of 24-hour media coverage, not all find such a scenario appealing.
"The attention, I fear, is a huge disincentive for people to come out while they're playing, because that front page coverage could be a huge distraction," admits
Chris Basiurski
, Chair of the Gay Football Supporters Network (GFSN). "Even if there were no homophobia in the game there would be huge interest in the first top player to come out, and that would be quite some burden to bear."
Both Hitzlsperger and Davis were overwhelmed by the public reaction and media coverage, just as
Anton Hysen
was when, in March 2011, as an unassuming 20-year-old playing for Utsiktens BK in the Swedish third tier, he told
Offside
magazine he was gay and expected that to be that.
"I understand [the media attention] more now than I did then," the son of former Liverpool star Glenn Hysen tells Goal. "When Justin [Fashanu] did it in the 90s it became a pretty tragic situation, so I understand now why it's bigger than it really is. In one way the media is doing it wrong by making it such a big deal, but seeing it lately, it clearly needs to be discussed."
But while reaction to Hitzlsperger and Rogers in the main suggests football fans at large would support an openly gay top level footballer, the shocking treatment of Brighton and Hove Albion supporters in recent years should act as a check on any optimism.
A report submitted by the Brighton & Hove Albion Supporters Club and the GFSN last year revealed their fans endured homophobic abuse from 72 per cent of opponents at 70% of away games and 57% of home matches. The chants range from the relatively benign to songs referencing dying of AIDS.
Football matches have long been used by some as opportunities for cathartic release; a chance for some to say things they know would be unacceptable anywhere else in society and by others as a place to follow rather than think. A 2009 Stonewall survey of 2,005 fans found that 70% had heard homophobic chanting at games in the previous five years, even as two-thirds insisted they would be comfortable with a player on their team coming out.
"I don't think football has educated itself enough on what homophobia actually is," Basiurski adds. "When we submitted our Brighton report last year, many of the clubs identified what we saw as homophobic abuse as banter. A lot of people haven't got their heads around the fact that what they're doing is abusive, offensive and actually against the law."
In response, the FA now send letters to all of Brighton's opponents before matches reminding them of their responsibilities and to ensure the stewards' briefing covers homophobic abuse. Results will be best assessed in the long term, but Awoderu is upbeat.
"We know it's working and other members of staff connected to Brighton are ejecting fans who cross the line," she insists. "It's instilled confidence in how to deal with those behaviours."
All parties agree that in the long term, education is the key to overcoming homophobic abuse. The PFA has staged diversity awareness sessions, run by ex-professionals, for academy players aged 16 to 18 for over five years, and recently extended this practice to senior footballers, while the FA have added mandatory equality education to the minimum five-match ban for on-field discrimination offences.
Only time will tell whether these continued efforts, coupled with the courage shown by the likes of Hysen, Rogers, Hitzlsperger and Davis, will eventually lead to a top Premier League footballer feeling comfortable enough to come out while he is still playing.
"The Premier League has a lot of media coverage and the world loves it," Hysen adds. "But if no one ever tries [coming out] then we'll never know. There are a lot of fans I think are ready for it."
If or when it happens, however, those fighting homophobia need only look at football's anti-racism movement to realise that landmark achievements are merely battles won in a bigger war.
"Our work won't stop with the first active player who comes out, and it won't mean that everything has been solved," Pound insists. "We'll have to keep working and working until we reach a point where diversity and equality are inherent in the game, and we're long way off that."
Momentum is gathering, then, but genuine progress remains tentative.
Follow Liam Twomey on