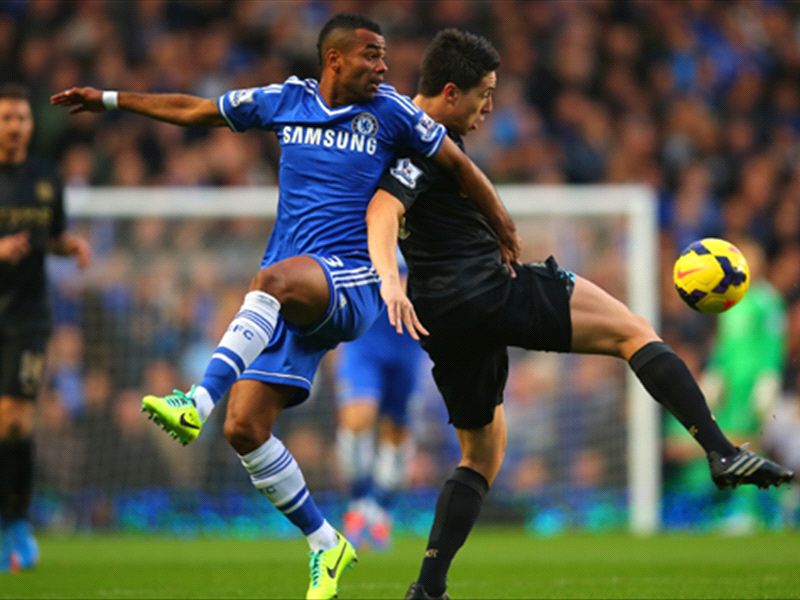 Jose Mourinho
insists
Ashley Cole
still has a future at
Chelsea
but admits the 33-year-old may receive a better offer to join
Thierry Henry
at
New York Red Bulls
.
The left-back's contract expires at the end of the season and, with an extension yet to be agreed, the England international has been linked with a move to Major League Soccer.
Cole has featured in just two Premier League games in 2014, with Mourinho preferring Cesar Azpilicueta as his first choice at left-back, and the Portuguese admits Cole might be tempted by a move to New York.
"I have to ask Thierry Henry. You are speaking about Thierry Henry, so speak with Thierry Henry," Mourinho told reporters when asked about Cole's situation.
"Maybe Thierry is doing with Red Bulls the same as David [Beckham] is doing in Miami. Maybe he's buying Red Bulls. Yes, he [Cole] has [a future at Chelsea], but maybe Thierry has a better proposal."
Mourinho reiterated that Chelsea should be considered "outsiders" in this season's Premier League title race and believes stability is what his side are lacking in comparison to Arsenal and Manchester City.
"I'm not saying we're not going to win," said the 51-year-old.
"I'm saying we're not candidates. We're outsiders. We're playing in our own league, to try and improve, against ourselves.
"We're not a squad like City's, where players are in the best moment of their careers, an age of stability between 24, 25, 26 and their 30s, all of them working together for quite a long time.
"Arsenal are the biggest example of stability, of a manager working with players year after year, working with these guys since they were really young players: Aaron Ramsey, Bacary Sagna, Theo Walcott, Jack Wilshere.
"All working with the manager for a long time. We are different. We are beginning. On the first day of the next pre-season, I will say, 'Yes we are there, and we accept that people consider Chelsea as candidates'. Today, no.
"We are there because we're doing very well, or because Man City or Arsenal are not doing as well as they should with the condition they have.
"We don't put ourselves at the same level as them. Do we dream about winning the Premier League? Of course. If not, we wouldn't play. Do we want to be there and win the next game against Newcastle? Of course. But we have not the same responsibilities, that's for sure."