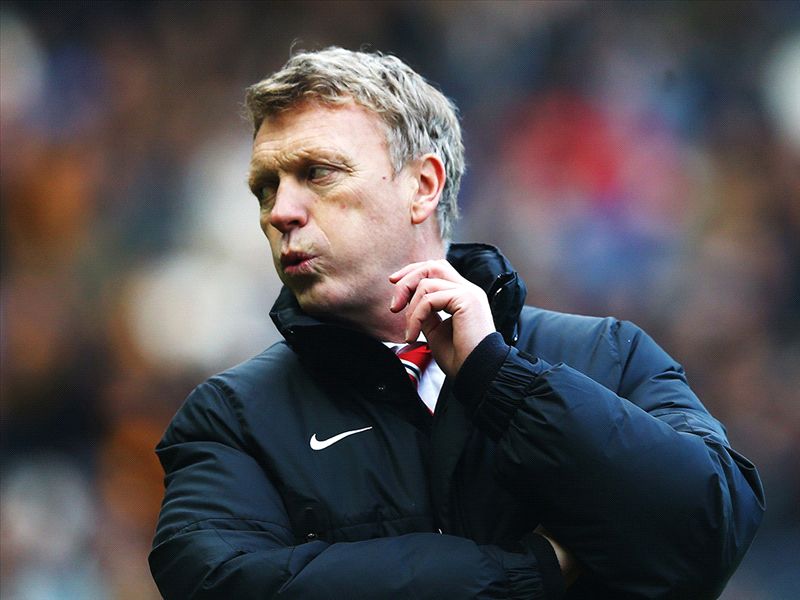 MOYES GIVEN £150 MILLION TO SPEND IN NEXT TWO WINDOWS
David Moyes' eight-month Manchester United reign has been conspicuous by its transfer inactivity.
But Britain's highest revenue-generating club will back their beleaguered manager to the hilt over the next two windows.
The Insider understands that a kitty of £150 million is available to Moyes for new players in January and over the summer.
The Glazer family, who own United, recognise there needs to be considerable investment in the squad to re-establish the club as one of Europe's most dominant.
With their global money-making machine operating in top gear, United have £83.6m in the bank and are generating £80m a year in free cashflow thanks to a long list of local partners.
There is a recognition in the United boardroom that long overdue reinvestment in the squad is required whatever the results achieved by the team in the second half of the season.
Club officials are said to be confident of weathering a season-long absence from Champions League, and this would not markedly effect the funds available to Moyes in the summer window.
The bigger concern of failing to achieve a top-four finish would be in the difficulty of attracting the type of player that is needed to improve United's squad.
Yet, there is no doubt within the Old Trafford corridors of power that Moyes needs backing in the market to build on the sustained success of the era of Sir Alex Ferguson, who oversaw the team's dominance despite a net transfer outlay of £22m.
- Wayne Veysey

VAN PERSIE AND ROONEY WILL AVOID POTENTIAL WAGE CULL
Manchester United
could let a number of big-money earners leave the club when their contracts expire this summer.
But Robin van Persie and Wayne Rooney will not see their wages reduced if the club misses out on a place in the Champions League.
Van Persie and Rooney both earn £250,000-a-week, which is protected against failure to finish in the top four by the conditions of their current contracts, expiring in 2016 and 2015 respectively.
However, United still stand to save a potential £320,000-a-week should they allow a trio of experience defenders to leave Old Trafford when their deals end this summer.
Rio Ferdinand (£120,000-a-week), Nemanja Vidic (£110,000-a-week), and Patrice Evra (£90,000-a-week) could all be on their way out of the club at the end of the season.
And the savings would balloon even further should the likes of Tom Cleverley (£40,000-a-week), Chris Smalling (£55,000-a-week) and Javier Hernandez (£70,000-a-week) be offloaded in a clear-out at the club.
- Paul Clennam